Director dealings: Ebiquity interim CEO ups stake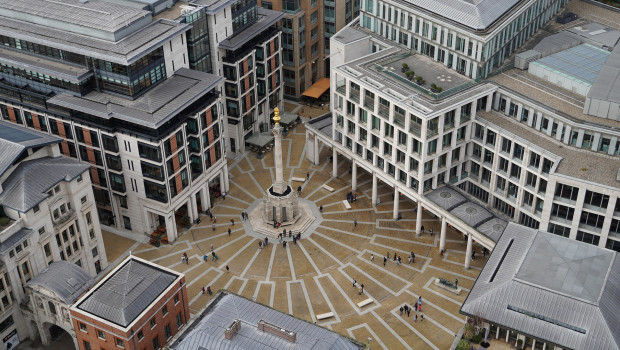 Ebiquity revealed on Thursday that interim chief executive Alan Newman had acquired 100,000 ordinary shares in the AIM-listed media agency.
Newman, who also acts as Ebiquity's CFO, purchased the shares on Wednesday at an average price of 30p each, for a total value of £30,000.
Back in February, Ebiquity said it had traded in line with expectations in 2019 after the strong momentum witnessed in the first half of the year carried on into the second.
Ebiquity said it continued to experience good revenue growth in its advanced analytics, ad tech and contract compliance units during the year, while also maintaining "tight control" of operating costs despite media practice revenues falling slightly year-on-year.
As of 1645 BST, Ebiquity shares were down 1.69% at 29p.
Top Director Buys
Jardine Matheson Holdings Ltd (singapore Reg) (JAR)
Director name: Witt,John R
Amount purchased: 25,000 @ $42.81
Value: $1,070,207.02

Scottish American Inv Company (SAIN)
Director name: Hagman,Eric M
Amount purchased: 29,700 @ 400.88p
Value: £119,061.96

Pets At Home Group (PETS)
Director name: Pritchard,Peter
Amount purchased: 49,114 @ 203.60p
Value: £99,996.10

Pets At Home Group (PETS)
Director name: Pritchard,Peter
Amount purchased: 24,528 @ 203.80p
Value: £49,988.07

Pets At Home Group (PETS)
Director name: Pritchard,Peter
Amount purchased: 24,099 @ 203.00p
Value: £48,920.97

Pets At Home Group (PETS)
Director name: Pritchard,Peter
Amount purchased: 23,891 @ 204.00p
Value: £48,737.64

Ebiquity (EBQ)
Director name: Newman,Alan
Amount purchased: 100,000 @ 30.00p
Value: £30,000.00

Smart Metering Systems (SMS)
Director name: Richards,Jamie
Amount purchased: 3,909 @ 639.39p
Value: £24,993.75

Alternative Income Reit (AIRE)
Director name: Smith ,Stephen
Amount purchased: 47,000 @ 51.35p
Value: £24,134.50

Smart Metering Systems (SMS)
Director name: Bissett,Graeme
Amount purchased: 3,016 @ 662.00p
Value: £19,965.92

Ocean Wilsons Holdings Ltd. (OCN)
Director name: Beck,Fiona
Amount purchased: 3,000 @ 665.00p
Value: £19,950.00

Puretech Health (PRTC)
Director name: LaMattina,John
Amount purchased: 6,700 @ 250.00p
Value: £16,750.00

Equiniti Group (EQN)
Director name: Stier,John
Amount purchased: 10,000 @ 139.80p
Value: £13,980.00

Bt Group (BT.A)
Director name: Plessis,Jan du
Amount purchased: 1,663 @ 108.00p
Value: £1,796.04

Bt Group (BT.A)
Director name: Jansen ,Philip
Amount purchased: 1,661 @ 108.00p
Value: £1,793.88

Standard Life Aberdeen (SLA)
Director name: Skeoch,Keith
Amount purchased: 658 @ 230.35p
Value: £1,515.70

Share Plc (SHRE)
Director name: Thomas ,Gareth
Amount purchased: 1,910 @ 31.40p
Value: £599.74

Johnson Matthey (JMAT)
Director name: MacLeod,Robert
Amount purchased: 18 @ 2,023.91p
Value: £364.30

Homeserve (HSV)
Director name: Rusin,Tom
Amount purchased: 14 @ 1,231.00p
Value: £172.49

Ocado Group (OCDO)
Director name: Richardson,Mark
Amount purchased: 8 @ 1,956.00p
Value: £156.48

Ocado Group (OCDO)
Director name: Jensen,Luke
Amount purchased: 8 @ 1,956.00p
Value: £156.48

Ocado Group (OCDO)
Director name: Abrams,Neill
Amount purchased: 8 @ 1,956.00p
Value: £156.48

Ocado Group (OCDO)
Director name: Steiner,Tim
Amount purchased: 8 @ 1,956.00p
Value: £156.48

Homeserve (HSV)
Director name: Bower,David
Amount purchased: 12 @ 1,231.00p
Value: £147.72

Homeserve (HSV)
Director name: Harpin,Richard
Amount purchased: 12 @ 1,231.00p
Value: £147.72

Ocado Group (OCDO)
Director name: Tatton-Brown,Duncan
Amount purchased: 7 @ 1,956.00p
Value: £136.92


Top Director Sells