Director dealings: Dunelm brass snap up shares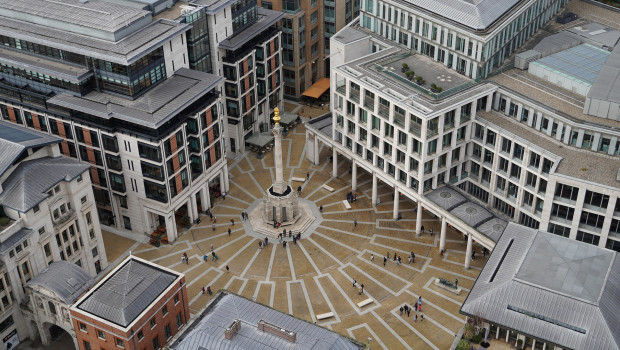 Dunelm revealed on Thursday that its chief executive and chief financial officer had snapped up some shares in the FTSE 250-listed retailer.
Chief executive Nick Wilkinson acquired 26,021 ordinary Dunelm shares at an average price of 880p each on Wednesday, for a total value of £228,984.80.
CFO Laura Carr purchased 11,000 ordinary shares at 875p each, for a total of £96,250.
Earlier in July, Dunelm told investors it had seen sales accelerate over the past three months even as margins increased, leading management to forecast full-year profits before tax would come in towards the upper end of its previous guidance range.
Over the 13 weeks ending on 29 June, total group sales at the home furnishings retailer jumped by 11.6% year-on-year to reach £264.1m, with like-for-like revenues at its stores ahead by 12.1% to £205.5m and by 370% to £39.0m at its online arm.
As of 1640 BST, Dunelm shares had picked up 0.68% to 893p.
Top Director Buys
Dunelm Group (DNLM)
Director name: Wilkinson,Nick
Amount purchased: 26,021 @ 880.00p
Value: £228,984.80

Dunelm Group (DNLM)
Director name: Carr,Laura
Amount purchased: 11,000 @ 875.00p
Value: £96,250.00

Flowtech Fluidpower (FLO)
Director name: Brooks ,Bryce Rowan Nicholas
Amount purchased: 45,160 @ 123.00p
Value: £55,546.80

Dods Group (DODS)
Director name: Boon,Richard
Amount purchased: 769,230 @ 6.50p
Value: £49,999.95

Miton Global Opportunities (MIGO)
Director name: Davidson,Richard
Amount purchased: 12,975 @ 265.60p
Value: £34,460.95

Dods Group (DODS)
Director name: Smith,Mark
Amount purchased: 394,895 @ 6.50p
Value: £25,668.17

Sunrise Resources (SRES)
Director name: Cheetham,Patrick
Amount purchased: 31,500,000 @ 0.08p
Value: £25,200.00

Loopup Group (LOOP)
Director name: Hughes,Michael
Amount purchased: 15,833 @ 157.50p
Value: £24,936.98

Digitalbox (DBOX)
Director name: Burton,Nigel John
Amount purchased: 238,095 @ 6.88p
Value: £16,380.94

Loopup Group (LOOP)
Director name: Taylor,Keith
Amount purchased: 10,000 @ 161.90p
Value: £16,190.00

Loopup Group (LOOP)
Director name: Judge,Barbara
Amount purchased: 9,500 @ 160.00p
Value: £15,200.00

Loopup Group (LOOP)
Director name: Flavell,Steve
Amount purchased: 9,296 @ 161.35p
Value: £14,999.10

Henderson Opportunities Trust (HOT)
Director name: Jones,Peter
Amount purchased: 1,500 @ 969.74p
Value: £14,546.10

Loopup Group (LOOP)
Director name: Taylor,Keith
Amount purchased: 8,500 @ 162.00p
Value: £13,770.00

Dods Group (DODS)
Director name: Patel,Nitel
Amount purchased: 153,846 @ 6.50p
Value: £9,999.99

Dods Group (DODS)
Director name: Presswell,Simon
Amount purchased: 153,846 @ 6.50p
Value: £9,999.99

Genedrive (GDR)
Director name: Gilham,Ian David
Amount purchased: 51,250 @ 19.00p
Value: £9,737.50


Top Director Sells
Flowtech Fluidpower (FLO)
Director name: Brooks ,Bryce Rowan Nicholas
Amount sold: 45,160 @ 123.00p
Value: £55,546.80