Director dealings: Drax CEO ups stake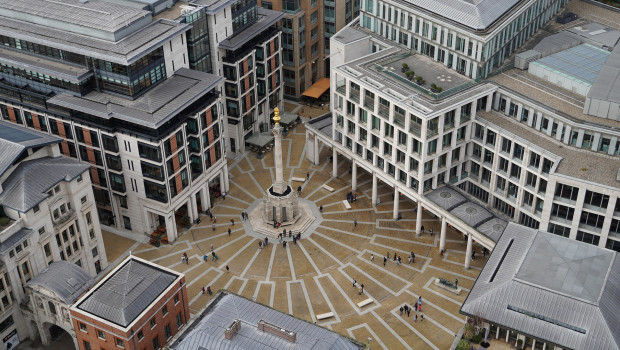 Drax Group revealed on Friday that chief executive Will Gardiner had acquired 54,772 ordinary shares in the FTSE 250-listed electricity generator.
Gardiner, who joined Drax as CFO in 2015, purchased the shares on Thursday at an average price of 272.50p each, for a total value of £149,253.69.
On Wednesday, Drax reported a 30% improvement in group adjusted underlying earnings to £179m in its first half.
Drax said that Included an estimated £44m impact from the Covid-19 pandemic, primarily in its Customers SME operations.
Adjusted basic earnings per share came in at 10.8p, up from 2.0p year-on-year.
As of 1650 BST, Drax shares were up 3.31% at 281.20p.
Top Director Buys
Lloyds Banking Group (LLOY)
Director name: Lupton,James
Amount purchased: 1,000,000 @ 26.20p
Value: £261,999.99

Drax Group (DRX)
Director name: Gardiner,Will
Amount purchased: 54,772 @ 272.50p
Value: £149,253.69

Smith & Nephew (SN.)
Director name: White,Bob
Amount purchased: 2,800 @ $20.21
Value: $46,662.82

Power Metal Resources (POW)
Director name: Bell,Andrew
Amount purchased: 4,200,000 @ 0.91p
Value: £38,052.00

Smith & Nephew (SN.)
Director name: White,Bob
Amount purchased: 2,200 @ $20.22
Value: $36,672.71

Vivo Energy (VVO)
Director name: Daly,John
Amount purchased: 50,000 @ 70.56p
Value: £35,277.85

Vivo Energy (VVO)
Director name: Rogers ,Christopher
Amount purchased: 35,500 @ 69.83p
Value: £24,788.09

Smith & Nephew (SN.)
Director name: White,Bob
Amount purchased: 1,000 @ $20.21
Value: $16,665.17

Sigmaroc (SRC)
Director name: Barrett ,David
Amount purchased: 40,000 @ 41.13p
Value: £16,452.00

Sigmaroc (SRC)
Director name: Vermoken ,Max
Amount purchased: 25,644 @ 41.15p
Value: £10,552.51

Enteq Upstream (NTQ)
Director name: Steel,David
Amount purchased: 75,000 @ 12.00p
Value: £9,000.00

Volta Finance Limited (VTA)
Director name: Meader,Paul
Amount purchased: 1,533 @ 4.65
Value: 7,128.45

Volta Finance Limited (VTA)
Director name: Page,Stephen Le
Amount purchased: 1,348 @ 465.00p
Value: £6,957.70

Volta Finance Limited (VTA)
Director name: Varotsis,Paul
Amount purchased: 1,201 @ 4.65
Value: 5,584.65

Volta Finance Limited (VTA)
Director name: Harrison,Graham
Amount purchased: 1,201 @ 4.65
Value: 5,584.65


Top Director Sells
Cranswick (CWK)
Director name: Davey,Martin T P
Amount sold: 7,164 @ 357,280.00p
Value: £25,595,539.55

Power Metal Resources (POW)
Director name: Bell,Andrew
Amount sold: 3,900,000 @ 0.88p
Value: £34,281.00