Director dealings: Draper Esprit co-founder lowers stake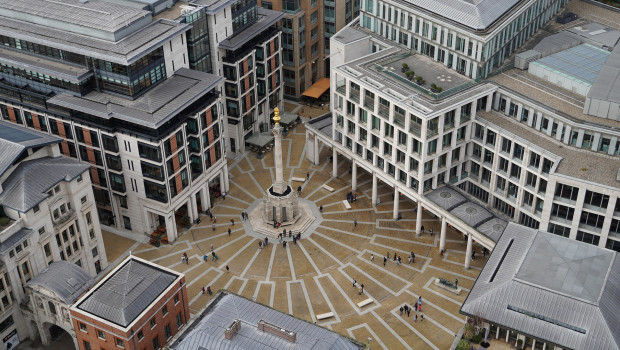 Draper Esprit revealed on Friday that chief portfolio officer Stuart Chapman had disposed of 300,000 ordinary shares in the AIM-listed venture capital firm.
Chapman, who co-founded Draper Esprit, sold the shares on Thursday at an average price of 669.0p each, for a total value of £2.0m.
Following the transaction, Chapman still holds 1.04m ordinary shares and options over a further 890,569 ordinary shares.
Earlier in January, Draper Esprit updated the market on its investments, reporting continued "strong" business momentum, investing £56.0m in 11 investments since the half-year on 30 September.
As of 1620 GMT, Draper Esprit shares were down 1.23% at 680.0p.
Top Director Buys
Tui Ag Reg Shs (di) (TUI)
Director name: Joussen,Friedrich
Amount purchased: 279,762 @ 1.07
Value: 269,680.68

Walker Crips Group (WCW)
Director name: Min,Lim Hua
Amount purchased: 78,040 @ 25.05p
Value: £19,549.02

Audioboom Group (BOOM)
Director name: Tobin,Michael
Amount purchased: 4,137 @ 288.00p
Value: £11,914.56

Wood Group (john) (WG.)
Director name: Watson,Robin
Amount purchased: 2,066 @ 317.00p
Value: £6,549.22

Audioboom Group (BOOM)
Director name: Last,Stuart
Amount purchased: 2,079 @ 288.00p
Value: £5,987.52

Finsbury Growth & Income Trust (FGT)
Director name: Ashton,James
Amount purchased: 500 @ 865.15p
Value: £4,325.75

Wood Group (john) (WG.)
Director name: Kemp,David
Amount purchased: 1,308 @ 317.00p
Value: £4,146.36

Gran Tierra Energy Inc. (cdi) (GTE)
Director name: Guidry,Gary
Amount purchased: 7,576 @ $0.52
Value: $3,248.55

Gran Tierra Energy Inc. (cdi) (GTE)
Director name: Ellson,Ryan
Amount purchased: 5,366 @ $0.52
Value: $2,300.92

Stagecoach Group (SGC)
Director name: O'Toole,Ray
Amount purchased: 3,000 @ 74.90p
Value: £2,247.00

Johnson Matthey (JMAT)
Director name: MacLeod,Robert
Amount purchased: 12 @ 2,890.12p
Value: £346.81

Integrafin Holding (IHP)
Director name: Scott,Alexander
Amount purchased: 27 @ 558.00p
Value: £150.66

Integrafin Holding (IHP)
Director name: Taylor,Ian
Amount purchased: 27 @ 558.00p
Value: £150.66

Integrafin Holding (IHP)
Director name: Gunby,Jonathan
Amount purchased: 27 @ 558.00p
Value: £150.66

Paypoint (PAY)
Director name: Wiles ,Nick
Amount purchased: 19 @ 650.73p
Value: £123.64

Paypoint (PAY)
Director name: Dale,Alan
Amount purchased: 19 @ 650.73p
Value: £123.64


Top Director Sells
Draper Esprit (GROW)
Director name: Chapman,Stuart Malcolm
Amount sold: 300,000 @ 669.00p
Value: £2,007,000.02

Versarien (VRS)
Director name: Ricketts,Neill Gareth
Amount sold: 1,650,000 @ 53.92p
Value: £889,663.49

Numis Corporation (NUM)
Director name: Holloway,Andrew Mark
Amount sold: 47,000 @ 331.00p
Value: £155,570.00

Wetherspoon (j.d.) (JDW)
Director name: Whitley ,Ben
Amount sold: 2,100 @ 1,213.00p
Value: £25,473.00

Fusion Antibodies (FAB)
Director name: Buick,Richard John
Amount sold: 8,875 @ 124.20p
Value: £11,022.75