Director dealings: Diversified Energy director ups stake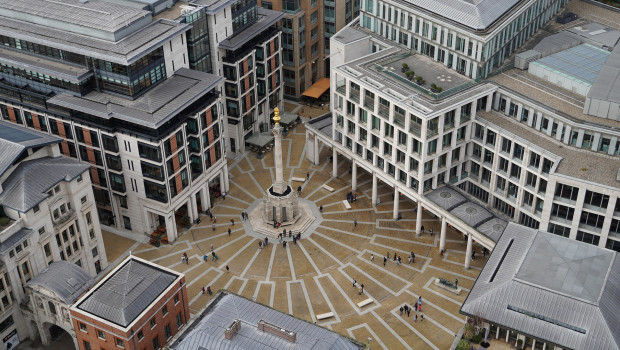 Diversified Energy said on Tuesday that non-executive director David Turner had acquired 124,500 ordinary shares in the FTSE 250-listed gas and oil production company.
Turner, who joined DEC's board in May 2019, purchased the shares on Monday at an average price of 113.51p each, for a total value of £141,319.95.
Following the purchase, Turner holds 371,500 ordinary shares in DEC, representing approximately 0.044% of the company's enlarged issued share capital.
As of 1635 BST, Diversified Energy shares were down 1.76% at 111.80p.
Top Director Buys
Diversified Energy Company (DEC)
Director name: Turner, Jr.,David J
Amount purchased: 124,500 @ 113.51p
Value: £141,319.95

Surface Transforms (SCE)
Director name: Cunningham,Michael
Amount purchased: 30,000 @ 65.50p
Value: £19,650.00

Benchmark Holdings (BMK)
Director name: George,Peter
Amount purchased: 30,000 @ 62.50p
Value: £18,750.00

Wood Group (john) (WG.)
Director name: Kemp,David
Amount purchased: 59 @ 257.00p
Value: £151.63

Wood Group (john) (WG.)
Director name: Watson,Robin
Amount purchased: 59 @ 257.00p
Value: £151.63

Spirent Communications (SPT)
Director name: Bell,Paula
Amount purchased: 51 @ 248.60p
Value: £126.79


Top Director Sells
Travis Perkins (TPK)
Director name: Williams,Alan
Amount sold: 20,317 @ 1,615.00p
Value: £328,119.54

Renalytix Ai (reg S) (RENX)
Director name: McCullough,James Renwick
Amount sold: 16,400 @ $16.12
Value: $218,053.61

Travis Perkins (TPK)
Director name: Williams,Alan
Amount sold: 11,681 @ 1,615.00p
Value: £188,648.15

Travis Perkins (TPK)
Director name: Williams,Alan
Amount sold: 8,947 @ 1,615.00p
Value: £144,494.05

Renalytix Ai (reg S) (RENX)
Director name: McCullough,James Renwick
Amount sold: 4,524 @ $16.14
Value: $60,199.38