Director dealings: Diversified Energy board members invest, Reckitt CFOs cover tax bills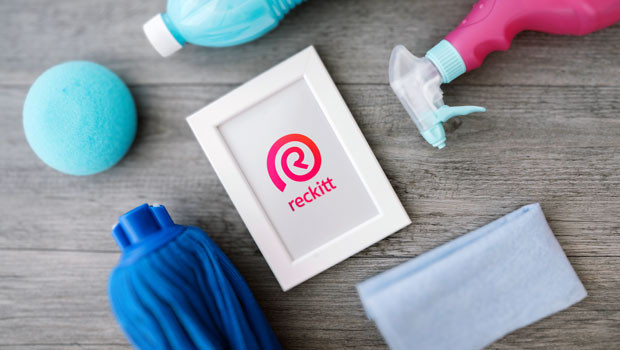 Reckitt Benckiser was at the top of the list of director sells on Wednesday, after both its outgoing and incoming finance chiefs offloaded large tranches of shares to cover tax liabilities.
The consumer products giant said its current chief financial officer Jeff Carr picked up 40,000 shares at nil cost under the 2015 long-term investment plan, while its CFO-designate Kris Licht vested 25,000 nil-cost shares.
Carr then sold 19,203 shares at 6,290.86p each to cover tax liabilities, netting a total of £1,208,033.65.
Licht, meanwhile, offloaded 12,842 shares also for tax purposes, also at 6,290.86p apiece, for a transaction value of £807,872.11.
On the buying side of things, Diversified Energy disclosed a pair of large investments made by two of its directors.
It said president and chief executive officer Rusty Hutson, Jr bought 176,951 shares on the open market at 83.52p each, valuing the transaction at £147,789.48.
"Following this purchase, Mr Hutson is now interested in 24,079,841 ordinary shares, representing approximately 2.479% of the company's issued share capital," the firm said in its filing.
Independent non-executive chair David Johnson, meanwhile, added 10,000 shares to his holding at a price of 83.08p apiece, making that investment worth £8,308.00.
It said after that purchase, Johnson was now interested in 460,000 of its ordinary shares, representing about 0.047% of its issued share capital.
At 1415 BST, shares in Reckitt Benckiser Group were up 0.32% at 6,310p, while those in Diversified Energy Company were 1.43% firmer at 85.05p.
Reporting by Josh White for Sharecast.com.
DIRECTOR SELLS
Company: Reckitt Benckiser Group
Name: Jeff Carr
Volume: 19,203
Price: 6,290.86p
Value: £1,208,033.65
Company: Reckitt Benckiser
Name: Kris Licht
Volume: 12,842
Price: 6,290.86p
Value: £807,872.11
Company: London Stock Exchange Group
Name: York Holdings II
Volume: 8,945
Price: 8,484.92p
Value: £758,976.09
Company: Intertek Group
Name: Andre Lacroix
Volume: 14,790
Price: 4,195p
Value: £620,440.50
DIRECTOR BUYS
Company: Intertek Group
Name: Andre Lacroix
Volume: 31,468
Price: 4,195p
Value: £1,320,082.60
Company: Diversified Energy Company
Name: Rusty Hutson, Jr
Volume: 176,951
Price: 83.52p
Value: £147,789.48
Company: Supermarket Income REIT
Name: Tilford Holdings
Volume: 40,398
Price: 79.21p
Value: £31,999.26
Company: British American Tobacco
Name: Julia Wheaton
Volume: 840
Price: 2,605p
Value: £21,882.00
Company: SSP Group
Name: Tim Lodge
Volume: 4,840
Price: 264.48p
Value: £12,800.83
Company: Diversified Energy Company
Name: David Johnson
Volume: 10,000
Price: 83.08p
Value: £8,308.00