Director dealings: DiscoverIE CEO lowers stake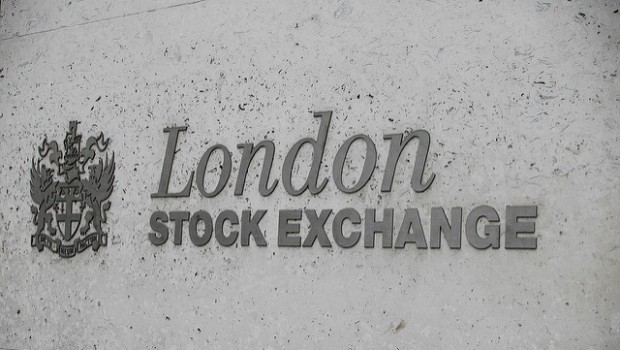 DiscoverIE chief executive Nicholas Jefferies disposed of 6,683 ordinary shares in the London-listed customised electronics outfit.
Jefferies, who took over the helm at DiscoverIE in 2009, disposed of the shares at an average price of 418.50p each, for a total value of £27,968.35.
DiscoverIE saw some strong trading throughout the second quarter of the year, telling investors back in early October that it remained on track to deliver full-year earnings in line with its expectations.
The customised electronics designer and manufacturer saw organic sales accelerate from 3% in the first quarter to 5% in the second, primarily driven by a continued solid performance at its design and manufacturing division.
As a result, DiscoverIE's first-half sales increased 13% year-on-year - 4% from organic growth and 9% from acquisitions.
Sales on a reported basis increased by 12% and orders in the first half also increased by 13%.
As of 1630 GMT, DiscoverIE shares had fallen 2.17% to 406p.
Top Director Buys
Touchstone Exploration Inc Npv (di) (TXP)
Director name: Baay,Paul R.
Amount purchased: 16,848 @ $0.23
Value: $3,071.04

Touchstone Exploration Inc Npv (di) (TXP)
Director name: Shipka,James
Amount purchased: 13,043 @ 23.00p
Value: £2,999.89

Rolls-royce Holdings (RR.)
Director name: Davis ,Ian
Amount purchased: 218 @ 909.20p
Value: £1,982.06

Rolls-royce Holdings (RR.)
Director name: Cairnie ,Ruth
Amount purchased: 213 @ 909.20p
Value: £1,936.60

Touchstone Exploration Inc Npv (di) (TXP)
Director name: Budau,Scott
Amount purchased: 6,522 @ $0.23
Value: $1,188.83

Rolls-royce Holdings (RR.)
Director name: Yang,Lee Hsien
Amount purchased: 108 @ 909.20p
Value: £981.94

Mj Gleeson (GLE)
Director name: Harrison,Jolyon
Amount purchased: 28 @ 725.00p
Value: £203.00

Mj Gleeson (GLE)
Director name: Allanson ,Stefan
Amount purchased: 28 @ 725.00p
Value: £203.00

Nexus Infrastructure (NEXS)
Director name: Hillman,Dawn
Amount purchased: 96 @ 207.00p
Value: £198.72

Nexus Infrastructure (NEXS)
Director name: Martin,Alan
Amount purchased: 96 @ 207.00p
Value: £198.72

Spectris (SXS)
Director name: Heath ,Andrew
Amount purchased: 6 @ 2,631.33p
Value: £157.88

National Grid (NG.)
Director name: Agg,Andrew
Amount purchased: 18 @ 843.90p
Value: £151.90

Daily Mail And General Trust A (non.v) (DMGT)
Director name: Zwillenberg,Paul
Amount purchased: 25 @ 606.25p
Value: £151.56

Cls Holdings (CLI)
Director name: Widlund,Fredrik
Amount purchased: 59 @ 254.50p
Value: £150.16

Cls Holdings (CLI)
Director name: Whiteley,John
Amount purchased: 59 @ 254.50p
Value: £150.16

Gocompare.com Group (GOCO)
Director name: Wrighton,Nick
Amount purchased: 196 @ 76.40p
Value: £149.74

Barr (a.g.) (BAG)
Director name: Kemp,Jonathan David
Amount purchased: 20 @ 734.00p
Value: £146.80

Barr (a.g.) (BAG)
Director name: Lorimer,Stuart
Amount purchased: 20 @ 734.00p
Value: £146.80

Barr (a.g.) (BAG)
Director name: Memmott,Andrew Lewis
Amount purchased: 20 @ 734.00p
Value: £146.80

Barr (a.g.) (BAG)
Director name: White,Roger Alexander
Amount purchased: 20 @ 734.00p
Value: £146.80

Avon Rubber (AVON)
Director name: Ingrey-Counter,Miles
Amount purchased: 12 @ 1,210.00p
Value: £145.20

Avon Rubber (AVON)
Director name: Keveth,Nick
Amount purchased: 12 @ 1,210.00p
Value: £145.20

National Grid (NG.)
Director name: Pettigrew,John
Amount purchased: 17 @ 843.90p
Value: £143.46

National Grid (NG.)
Director name: Shaw ,Nicola
Amount purchased: 17 @ 843.90p
Value: £143.46

Spectris (SXS)
Director name: Watson,Clive
Amount purchased: 5 @ 2,631.33p
Value: £131.57

Spectris (SXS)
Director name: Serföző, Mark
Amount purchased: 5 @ 2,631.33p
Value: £131.57

Daily Mail And General Trust A (non.v) (DMGT)
Director name: Beatty,Kevin
Amount purchased: 21 @ 606.25p
Value: £127.31

Rsa Insurance Group (RSA)
Director name: Heiss,Charlotte
Amount purchased: 23 @ 530.80p
Value: £122.08

National Grid (NG.)
Director name: Kay,Alison
Amount purchased: 14 @ 843.90p
Value: £118.15

National Grid (NG.)
Director name: Westcott,Mike
Amount purchased: 14 @ 843.90p
Value: £118.15

Cls Holdings (CLI)
Director name: Whiteley,John
Amount purchased: 59 @ n/a
Value: n/a


Top Director Sells
Discoverie Group (DSCV)
Director name: Jefferies,Nicholas
Amount sold: 6,683 @ 418.50p
Value: £27,968.35

Connect Group (CNCT)
Director name: Bunting,Jonathan
Amount sold: 69,103 @ 36.59p
Value: £25,283.61