Director dealings: Diageo chairman buys on the dip, Globalworth boss cashes in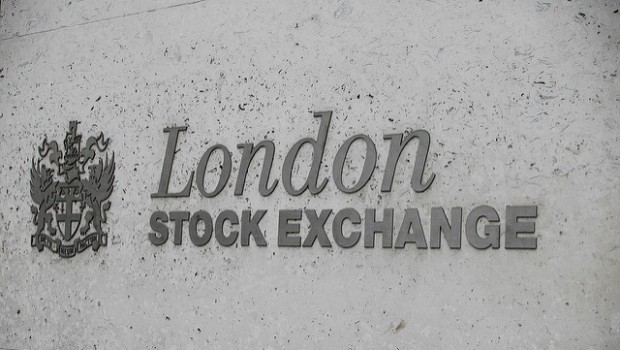 Diageo chairman Javier Ferrán has bought £0.76m of shares in the Smirnoff and Johnny Walker maker after its interim results nocked the shares lower the.
Ferrán, who was revealed on Friday to have bought 30,000 shares at a price of 2,541p apiece, made the move after the FTSE 100 giant's share had fallen 7% from their peak in December.
Diageo's half-year results the previous showed stronger first half sales and profits but held back somewhat by a decline in Asia Pacific and soft growth in North America.
Reported net sales of £6.5bn in the six months ended 31 December were 1.7% higher than the same period the year before and in line with the analyst consensus, while profit before tax was up 6.2% to £2.2bn.
Analysts at Berenberg on Friday said the results were overall in-line with expectations and on full year earnings forecasts, the shares traded on a P/E of 21.0 times. "While we do not believe this valuation level is overstretched, our price target [2,550p] suggests limited upside from here."
The chief executive officer of Globalworth Real Estate Investments sold 1m shares in the group on Friday at a price of €9.445 per share.
Ionnis Papalekas, who set up Globalworth in 2013, collected a total of €9.45m as a result of the sale.
Earlier in January, Globalworth's directors approved an interim dividend payment of €0.22 per share for the six months leading to 31 December after the group increased its gross leasable area by 22.1% to 452 square kilometres.
As of 1530 GMT, shares had fallen back 1.58% to €9.35 each.
Top Director Buys
Diageo (DGE)
Director name: Ferrán,Javier
Amount purchased: 30,000 @ 2,541.00p
Value: £762,300.00

Edinburgh Inv Trust (EDIN)
Director name: Suarez ,Glen
Amount purchased: 30,000 @ 700.00p
Value: £210,000.00

Volex (VLX)
Director name: Chamberlain,Adrian
Amount purchased: 24,986 @ 80.00p
Value: £19,988.80

Renishaw (RSW)
Director name: Lee,William
Amount purchased: 400 @ 4,752.00p
Value: £19,008.00

Sky (SKY)
Director name: Gilbert,Martin J
Amount purchased: 111 @ 1,042.50p
Value: £1,157.18

Sky (SKY)
Director name: Pigasse,Matthieu
Amount purchased: 107 @ 1,042.50p
Value: £1,115.48

Sky (SKY)
Director name: Sukawaty,Andrew (Andy)
Amount purchased: 101 @ 1,042.50p
Value: £1,052.93

Witan Inv Trust (WTAN)
Director name: Rogoff,Ben
Amount purchased: 74 @ 1,091.94p
Value: £808.04

Sky (SKY)
Director name: Clarke,Tracy Jayne
Amount purchased: 69 @ 1,042.50p
Value: £719.33


Top Director Sells
Globalworth Real Estate Investments Limited (GWI)
Director name: Papalekas,Ioannis
Amount sold: 1,000,000 @ € 9.44
Value: € 9,444,999.69

Hastings Group Holdings (HSTG)
Director name: Hoffman,Gary
Amount sold: 403,671 @ 303.47p
Value: £1,225,036.52

Hastings Group Holdings (HSTG)
Director name: Hoskins,Richard
Amount sold: 173,002 @ 303.47p
Value: £525,016.08