Director dealings: Dechra director lowers stake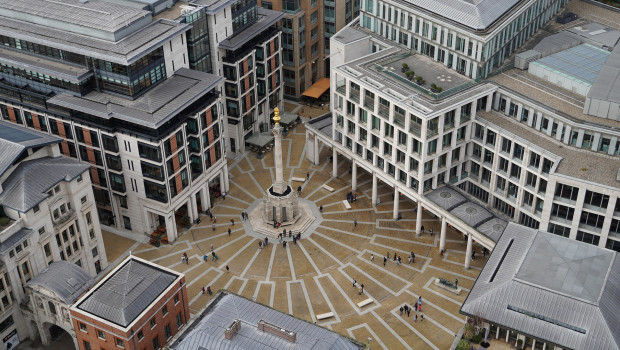 Dechra Pharmaceuticals revealed on Friday that director Tony Griffin had sold 25,000 ordinary shares in the FTSE 250-listed veterinary drugmaker.
Griffin, who was appointed managing director of DVP EU in May 2012 following the acquisition of Eurovet Animal Health, sold the shares at an average price of 3,851.80p each, for a total value of £962,950.04.
Following the sale, Griffin holds 45,650 ordinary shares in the group, which represents 0.042% of Dechra's current issued share capital.
As of 1635 BST, Dechra shares were up 1.48% at 3,852.0p.
Top Director Buys
Polar Capital Holdings (POLR)
Director name: Mansell,John
Amount purchased: 82,000 @ 741.00p
Value: £607,619.99

Innovaderma (IDP)
Director name: Ward,Mark Michael
Amount purchased: 171,242 @ 40.70p
Value: £69,695.49

Tesco (TSCO)
Director name: Allan,John
Amount purchased: 22,132 @ 225.92p
Value: £50,000.00

Tesco (TSCO)
Director name: Allan,John
Amount purchased: 11,185 @ 223.51p
Value: £25,000.00

Tesco (TSCO)
Director name: Allan,John
Amount purchased: 11,109 @ 225.04p
Value: £25,000.00

Arena Events Group (ARE)
Director name: Lawless,Gregory Malcolm
Amount purchased: 171,183 @ 14.00p
Value: £23,965.62

Parsley Box Group (MEAL)
Director name: Kuyl,Christiaan Richard David van d
Amount purchased: 10,526 @ 189.90p
Value: £19,988.87

Parsley Box Group (MEAL)
Director name: Kuyl,Christiaan Richard David van d
Amount purchased: 10,717 @ 186.00p
Value: £19,933.62

Tesco (TSCO)
Director name: Golsby,Steve
Amount purchased: 8,608 @ 225.29p
Value: £19,392.74

Optibiotix Health (OPTI)
Director name: Hammond,Stephen
Amount purchased: 25,000 @ 51.80p
Value: £12,950.00

Power Metal Resources (POW)
Director name: Johnson,Paul
Amount purchased: 500,000 @ 2.39p
Value: £11,950.00

Parsley Box Group (MEAL)
Director name: Kuyl,Christiaan Richard David van d
Amount purchased: 4,922 @ 203.00p
Value: £9,991.66

Arena Events Group (ARE)
Director name: Trowbridge,Steve
Amount purchased: 48,909 @ 14.00p
Value: £6,847.26

Pittards (PTD)
Director name: Briere,Richard
Amount purchased: 10,000 @ 48.70p
Value: £4,870.00


Top Director Sells
Dechra Pharmaceuticals (DPH)
Director name: Griffin ,Tony
Amount sold: 25,000 @ 3,851.80p
Value: £962,950.04

Polar Capital Holdings (POLR)
Director name: Mansell,John
Amount sold: 82,000 @ 741.00p
Value: £607,619.99

Hiscox Limited (di) (HSX)
Director name: Musselle,Joanne
Amount sold: 5,845 @ 859.18p
Value: £50,219.07

Harworth Group (HWG)
Director name: Birch,Chris
Amount sold: 5,387 @ 126.50p
Value: £6,814.55