Director dealings: Dechra chairman and CEO raise stakes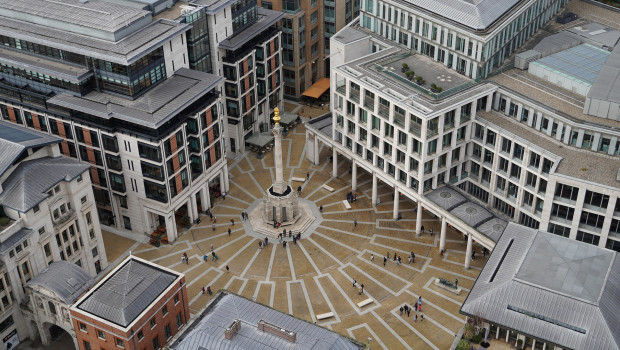 Dechra Pharmaceuticals revealed on Wednesday that chief executive officer Ian Page had offloaded 200,000 ordinary shares in the FTSE 250-listed veterinary drugs outfit.
Page, who joined Dechra's former services business at its formation in 1989, sold the shares on Tuesday at an average price of 2,916.95p each, for a total value of £5.83.
Chairman Tony Rice also disposed of 20,000 shares at an average price of 2,909.97p each, collecting £581,993.60 in the process.
Earlier in the month, Dechra upped its full-year dividend on the back of improved earnings and revenues following some recent acquisitions.
Dechra raised its dividend 23.9% to 31.6p after its earnings before interest, tax, depreciation and amortisation rose by 27.7% to £137.2m for the year ended 30 June, while revenues increased by 17.5% to £481.8m despite supply chain woes at both its own sites and those of contracted manufacturers.
As of 1630 BST, Dechra shares had picked up 1.37% to 2,956p.
Top Director Buys
Chaarat Gold Holdings Ltd. (di) (CGH)
Director name: Andersson,Martin
Amount purchased: 540,100 @ 30.98p
Value: £167,322.98

Craneware (CRW)
Director name: Neilson,Keith
Amount purchased: 4,527 @ 2,200.00p
Value: £99,594.00

Chaarat Gold Holdings Ltd. (di) (CGH)
Director name: Andersson,Martin
Amount purchased: 174,424 @ 29.79p
Value: £51,960.91

Craneware (CRW)
Director name: Elliott,George Reginald
Amount purchased: 1,500 @ 2,200.00p
Value: £33,000.00

Craneware (CRW)
Director name: Rudish,Russ
Amount purchased: 1,095 @ 2,200.00p
Value: £24,090.00

Craneware (CRW)
Director name: Verni,Ronald
Amount purchased: 1,095 @ 2,200.00p
Value: £24,090.00

Springfield Properties (SPR)
Director name: Rae,Colin Kenneth
Amount purchased: 20,000 @ 110.00p
Value: £22,000.00

Craneware (CRW)
Director name: Blye,Colleen Ann
Amount purchased: 547 @ 2,200.00p
Value: £12,034.00

Victrex Plc (VCT)
Director name: Cooper,Timothy (Tim) J
Amount purchased: 5 @ 2,272.00p
Value: £113.60

Victrex Plc (VCT)
Director name: Court ,Martin
Amount purchased: 5 @ 2,272.00p
Value: £113.60


Top Director Sells
Dechra Pharmaceuticals (DPH)
Director name: Page,Ian
Amount sold: 200,000 @ 2,916.95p
Value: £5,833,900.07

Rightmove (RMV)
Director name: Brooks-Johnson,Peter
Amount sold: 254,510 @ 541.60p
Value: £1,378,435.36

Schroders (SDR)
Director name: Dobson,Michael W R
Amount sold: 40,185 @ 3,150.18p
Value: £1,265,899.85

Rightmove (RMV)
Director name: Brooks-Johnson,Peter
Amount sold: 217,280 @ 541.60p
Value: £1,176,796.33

Dechra Pharmaceuticals (DPH)
Director name: Rice,Tony
Amount sold: 20,000 @ 2,909.97p
Value: £581,993.60

Rightmove (RMV)
Director name: Perriss,Robyn
Amount sold: 74,830 @ 541.60p
Value: £405,281.98

Rightmove (RMV)
Director name: Brooks-Johnson,Peter
Amount sold: 61,410 @ 541.60p
Value: £332,598.78

Rightmove (RMV)
Director name: Perriss,Robyn
Amount sold: 48,580 @ 541.60p
Value: £263,111.04

John Laing Group (JLG)
Director name: Germinario,Luciana
Amount sold: 11,451 @ 355.60p
Value: £40,719.76