Director dealings: DCC director makes share purchase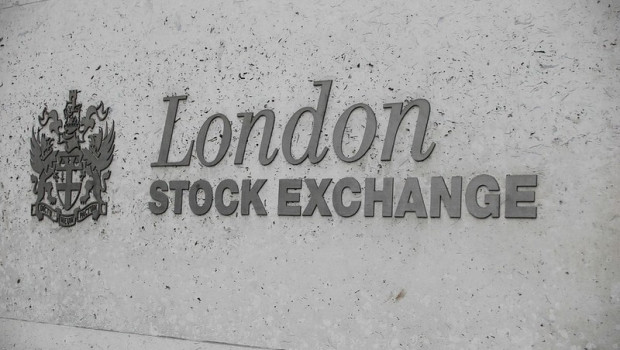 DCC revealed on Thursday that non-executive director Alan Ralph had acquired 1,500 ordinary shares in the FTSE 100-listed sales, marketing and support services group.
Ralph, who was appointed to the group earlier in the week, purchased the shares at an average price of 6,148.0p each, for a total value of £92,220.
On Tuesday, DCC said in the six months to 30 September, pre-tax profits had risen to £115.0m from £102.1m in the same period a year ago, with revenue up 26.8% at £7.5bn.
DCC stated revenue had grown across all four divisions, despite the global volatility in commodity pricing, supply chains and inflation.
As of 1620 GMT, DCC shares were down 0.56% at 6,086.0p.
Top Director Buys
Darktrace (DARK)
Director name: Colomar,Vanessa
Amount purchased: 27,939 @ 622.00p
Value: £173,780.57

Dcc (cdi) (DCC)
Director name: Ralph,Alan
Amount purchased: 1,500 @ 6,148.00p
Value: £92,220.00

Cls Holdings (CLI)
Director name: Widlund,Fredrik
Amount purchased: 13,600 @ 222.41p
Value: £30,247.76

Edge Performance Vct 'h' Shares (EDGH)
Director name: Goodfellow,Robin
Amount purchased: 20,000 @ 115.00p
Value: £23,000.00

Emmerson Npv (EML)
Director name: Locke,Hayden
Amount purchased: 303,926 @ 6.65p
Value: £20,211.08

Stelrad Group (SRAD)
Director name: Payne,Martin
Amount purchased: 9,302 @ 215.00p
Value: £19,999.30

Emmerson Npv (EML)
Director name: Clarke,Graham
Amount purchased: 299,837 @ 6.65p
Value: £19,939.16

Mycelx Technologies Corporation (di) (MYX)
Director name: Lamb,Tom
Amount purchased: 25,000 @ 72.00p
Value: £18,000.00

Allergy Therapeutics (AGY)
Director name: Jensen,Peter
Amount purchased: 30,000 @ 36.00p
Value: £10,800.00

Emmerson Npv (EML)
Director name: Kelly,James
Amount purchased: 150,000 @ 6.74p
Value: £10,110.00

Stelrad Group (SRAD)
Director name: Bruce,Nicola
Amount purchased: 4,651 @ 215.00p
Value: £9,999.65

Edge Performance Vct 'h' Shares (EDGH)
Director name: Goodfellow,Robin
Amount purchased: 5,000 @ 115.00p
Value: £5,750.00

Stelrad Group (SRAD)
Director name: Harvey,Trevor
Amount purchased: 2,325 @ 215.00p
Value: £4,998.75

Edge Performance Vct 'i' Shares (EDGI)
Director name: Goodfellow,Robin
Amount purchased: 25,000 @ 7.00p
Value: £1,750.00

Edge Performance Vct 'i' Shares (EDGI)
Director name: Goodfellow,Robin
Amount purchased: 25,000 @ 7.00p
Value: £1,750.00

Croda International (CRDA)
Director name: Maiden,Jez K
Amount purchased: 2 @ 9,695.00p
Value: £193.90

Escape Hunt (ESC)
Director name: Bird,Graham
Amount purchased: 420 @ 35.70p
Value: £149.94

Escape Hunt (ESC)
Director name: Harpham,Richard
Amount purchased: 420 @ 35.70p
Value: £149.94

Sigmaroc (SRC)
Director name: Vermoken ,Max
Amount purchased: 161 @ 93.00p
Value: £149.73

Sabre Insurance Group (SBRE)
Director name: Carter,Geoffrey Richard
Amount purchased: 74 @ 202.00p
Value: £149.48

Marshalls (MSLH)
Director name: Coffey,Martyn
Amount purchased: 20 @ 726.00p
Value: £145.20

Croda International (CRDA)
Director name: Foots,Steve
Amount purchased: 1 @ 9,695.00p
Value: £96.95


Top Director Sells
Vaalco Energy, Inc (di) (EGY)
Director name: Radoff,Bradley
Amount sold: 460,000 @ $3.95
Value: $1,499,826.83

Vaalco Energy, Inc (di) (EGY)
Director name: Radoff,Bradley
Amount sold: 140,000 @ $3.90
Value: $450,685.24

Natwest Group Plc Ord 100p (NWG)
Director name: Rose,Alison
Amount sold: 58,738 @ 215.00p
Value: £126,286.71

Natwest Group Plc Ord 100p (NWG)
Director name: Murray,Katie
Amount sold: 40,049 @ 215.00p
Value: £86,105.35

Hotel Chocolat Group (HOTC)
Director name: Tomkins,Sophie
Amount sold: 3,500 @ 501.10p
Value: £17,538.50