Director dealings: Darktrace's Gordon Hurst makes share purchase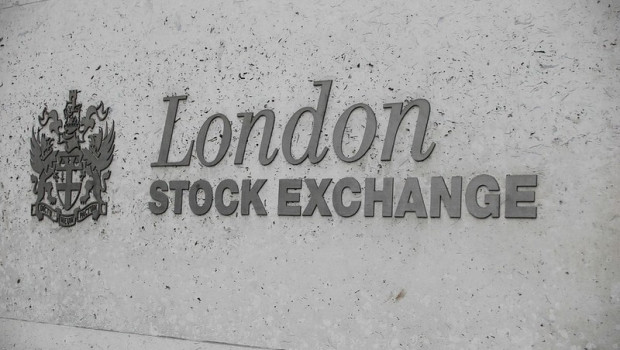 Darktrace revealed on Monday that chairman Gordon Hurst had acquired 25,000 ordinary shares in the FTSE 100-listed cybersecurity firm.
Hurst, who was named as chairman back in March, purchased the shares on Friday at an average price of 596.0p each, for a total value of £149,000.
Earlier in November, Darktrace shares tumbled after private equity firm Vitruvian Partners sold 11.0m shares in the cybersecurity group in a placing.
The shares were sold at 580.0p each, raising gross proceeds of around £63.8m. Following completion of the placing, Vitruvian will hold just over 20.8m ordinary shares in aggregate, making an approximate 2.99% stake in the firm.
As of 1615 GMT, Darktrace shares had shot up 10.90% at 649.50p.
Top Director Buys
Aston Martin Lagonda Global Holdings (AML)
Director name: Picciotto,Michael de
Amount purchased: 100,000 @ 1,744.00p
Value: £1,744,000.05

Darktrace (DARK)
Director name: Hurst,Gordon M
Amount purchased: 25,000 @ 596.00p
Value: £149,000.00

Headlam Group (HEAD)
Director name: King,Simon
Amount purchased: 5,394 @ 461.00p
Value: £24,866.34

Blackrock Smaller Companies Trust (BRSC)
Director name: Barnes,James
Amount purchased: 1,000 @ 2,020.00p
Value: £20,200.00

Helios Underwriting (HUW)
Director name: Libassi,Tom
Amount purchased: 12,000 @ 150.00p
Value: £18,000.00

Iqgeo Group (IQG)
Director name: Royde ,Max
Amount purchased: 10,000 @ 130.00p
Value: £13,000.00

Bivictrix Therapeutics (BVX)
Director name: Hawkins,Robert Edward
Amount purchased: 35,000 @ 21.90p
Value: £7,665.00

Bivictrix Therapeutics (BVX)
Director name: Hawkins,Robert Edward
Amount purchased: 30,000 @ 24.63p
Value: £7,387.50

Bivictrix Therapeutics (BVX)
Director name: Hawkins,Robert Edward
Amount purchased: 20,000 @ 22.44p
Value: £4,488.00

Bivictrix Therapeutics (BVX)
Director name: Hawkins,Robert Edward
Amount purchased: 15,000 @ 23.00p
Value: £3,450.00

Grainger (GRI)
Director name: Gordon,Helen
Amount purchased: 98 @ 306.00p
Value: £299.88

Mj Gleeson (GLE)
Director name: Johnson,Leanne
Amount purchased: 24 @ 826.00p
Value: £198.24

Mj Gleeson (GLE)
Director name: Allanson ,Stefan
Amount purchased: 24 @ 826.00p
Value: £198.24

Mj Gleeson (GLE)
Director name: Thomson,James
Amount purchased: 24 @ 826.00p
Value: £198.24

Capita (CPI)
Director name: Browne,Lyndsay
Amount purchased: 376 @ 46.21p
Value: £173.75

Capita (CPI)
Director name: Lewis,Jonathan (Jon)
Amount purchased: 373 @ 46.21p
Value: £172.36

Capita (CPI)
Director name: Murphy,Joseph
Amount purchased: 373 @ 46.21p
Value: £172.36

Capita (CPI)
Director name: Weller,Tim
Amount purchased: 372 @ 46.21p
Value: £171.90

Close Brothers Group (CBG)
Director name: Sainsbury,Adrian
Amount purchased: 11 @ 1,435.98p
Value: £157.96

Spectris (SXS)
Director name: Heath ,Andrew
Amount purchased: 4 @ 3,742.33p
Value: £149.69

Spectris (SXS)
Director name: Harding ,Derek
Amount purchased: 4 @ 3,742.33p
Value: £149.69

Barr (a.g.) (BAG)
Director name: Kemp,Jonathan David
Amount purchased: 30 @ 495.00p
Value: £148.50

Barr (a.g.) (BAG)
Director name: Lorimer,Stuart
Amount purchased: 30 @ 495.00p
Value: £148.50

Barr (a.g.) (BAG)
Director name: White,Roger Alexander
Amount purchased: 30 @ 495.00p
Value: £148.50

Mondi (MNDI)
Director name: Powell,Mike
Amount purchased: 8 @ 1,829.82p
Value: £146.39

Mondi (MNDI)
Director name: King,Andrew
Amount purchased: 8 @ 1,829.82p
Value: £146.39

Travis Perkins (TPK)
Director name: Roberts,Nick
Amount purchased: 9 @ 1,592.60p
Value: £143.33


Top Director Sells
Ekf Diagnostics Holdings (EKF)
Director name: Baines,Julian
Amount sold: 250,000 @ 80.76p
Value: £201,900.01

Griffin Mining Ltd. (GFM)
Director name: Usdan ,Adam
Amount sold: 84,930 @ 98.00p
Value: £83,231.40