Director dealings: Daax Corp. picks up more shares in Genel Energy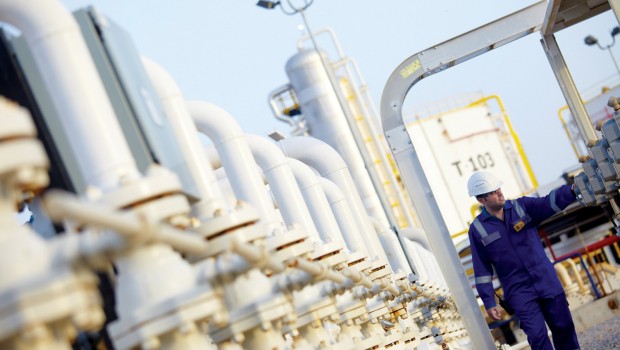 Daax Corporation stepped in to buy more shares in Kurdistan-focused oil exploration group Genel Energy.
According to Genel, on 23 March, Daax picked up 120,000 shares at 84p apiece, for a total transaction value of £100,800.
That followed the purchase of another 200,000 shares at 74p each during the previous trading session, for which Dax shelled out £148,000.
Daax's chair was Hassan Gozal, one of Genel's non-executive directors.
As recently as 10 January, analysts at JP Morgan had reiterated their 'overweight' stance on the outfit's shares, telling clients looking for exposure to the Middle East that it was a better option than rival Pharos Energy.
"We are more bullish EU Energy heading into 2020, seeing a year of vindication for the EU majors and the start of a more positive chapter for EU OFS. E&Ps sit at the sharp end of oil beta and enjoy stronger balance sheets having effectively harvested cash in recent years, shielding them more effectively from downside price risk."
Top Director Buys
Jadestone Energy Inc Npv (di) (JSE)
Director name: Fontenit,Cedric Christian Joseph
Amount purchased: 200,000 @ 3,294.29p
Value: £6,588,580.32

Genel Energy (GENL)
Director name: Bilgin,Tolga
Amount purchased: 1,015,000 @ 81.40p
Value: £826,161.31

Pearson (PSON)
Director name: Taurel,Sidney
Amount purchased: 100,000 @ 537.93p
Value: £537,930.01

Cls Holdings (CLI)
Director name: Mortstedt,Sten A
Amount purchased: 300,000 @ 158.50p
Value: £475,500.01

Bae Systems (BA.)
Director name: Woodburn,Charles
Amount purchased: 72,627 @ 496.62p
Value: £360,680.20

Bae Systems (BA.)
Director name: Lynas,Peter
Amount purchased: 36,941 @ 496.62p
Value: £183,456.39

Genel Energy (GENL)
Director name: Gozal,Hassan
Amount purchased: 200,000 @ 74.00p
Value: £148,000.00

Energean Oil & Gas (ENOG)
Director name: Topouzoglou,Efstathios
Amount purchased: 40,000 @ 360.80p
Value: £144,320.00

Energean Oil & Gas (ENOG)
Director name: Rigas,Matthaios
Amount purchased: 40,000 @ 360.80p
Value: £144,320.00

Genel Energy (GENL)
Director name: Bilgin,Tolga
Amount purchased: 170,618 @ 84.40p
Value: £144,002.62

Genel Energy (GENL)
Director name: Gozal,Hassan
Amount purchased: 120,000 @ 84.00p
Value: £100,800.00

Intercontinental Hotels Group (IHG)
Director name: Cescau,Patrick
Amount purchased: 3,780 @ 2,647.99p
Value: £100,093.97

Intercontinental Hotels Group (IHG)
Director name: Cescau,Patrick
Amount purchased: 3,750 @ 2,658.64p
Value: £99,699.12

Energean Oil & Gas (ENOG)
Director name: Benos,Panagiotis
Amount purchased: 20,000 @ 360.80p
Value: £72,160.00

Energean Oil & Gas (ENOG)
Director name: Topouzoglou,Efstathios
Amount purchased: 17,501 @ 324.50p
Value: £56,790.74

Energean Oil & Gas (ENOG)
Director name: Rigas,Matthaios
Amount purchased: 17,501 @ 324.50p
Value: £56,790.74

Energean Oil & Gas (ENOG)
Director name: Topouzoglou,Efstathios
Amount purchased: 12,000 @ 359.20p
Value: £43,104.00

Energean Oil & Gas (ENOG)
Director name: Rigas,Matthaios
Amount purchased: 12,000 @ 359.20p
Value: £43,104.00

Clinigen Group (CLIN)
Director name: Edward Chilton,Shaun
Amount purchased: 10,000 @ 415.50p
Value: £41,550.00

Griffin Mining Ltd. (GFM)
Director name: Usdan ,Adam
Amount purchased: 100,000 @ 32.25p
Value: £32,250.00

Cqs New City High Yield Fund Limited (NCYF)
Director name: Baxter,Duncan
Amount purchased: 85,715 @ 36.15p
Value: £30,984.17

Share Plc (SHRE)
Director name: Thomas ,Gareth
Amount purchased: 117,187 @ 25.60p
Value: £29,999.87

Rio Tinto (RIO)
Director name: Clark,Megan
Amount purchased: 600 @ $82.96
Value: $27,343.31

Energean Oil & Gas (ENOG)
Director name: Benos,Panagiotis
Amount purchased: 8,077 @ 324.50p
Value: £26,209.86

Clinigen Group (CLIN)
Director name: Keher,Nick
Amount purchased: 6,200 @ 400.00p
Value: £24,800.00

Energean Oil & Gas (ENOG)
Director name: Benos,Panagiotis
Amount purchased: 6,000 @ 359.20p
Value: £21,552.00

Hikma Pharmaceuticals (HIK)
Director name: Schwalm,Cynthia
Amount purchased: 1,100 @ 1,819.00p
Value: £20,009.00

Rio Tinto (RIO)
Director name: Henry,Simon
Amount purchased: 500 @ 3,155.20p
Value: £15,776.00

Ruffer Investment Company Ltd Red Ptg Pref Shares (RICA)
Director name: Russell,Christopher
Amount purchased: 6,974 @ 215.00p
Value: £14,994.10

European Assets Trust (EAT)
Director name: Breuer,Martin
Amount purchased: 20,000 @ 65.50p
Value: £13,100.00

Sportech (SPO)
Director name: McGuire,Richard Anthony
Amount purchased: 100,000 @ 11.00p
Value: £11,000.00

B.p. Marsh & Partners (BPM)
Director name: Carter,Nicholas Hugh
Amount purchased: 5,000 @ 157.00p
Value: £7,850.00

Tr European Growth Trust (TRG)
Director name: Mettenheimer,Alexander
Amount purchased: 1,000 @ 571.00p
Value: £5,710.00

Solid State (SOLI)
Director name: Richards,Matthew Thomas
Amount purchased: 1,250 @ 280.00p
Value: £3,500.00

Bank Of Ireland Group (BIRG)
Director name: McDonagh ,Francesca
Amount purchased: 2,000 @ 1.69
Value: 3,378.00

The Barkby Group (BARK)
Director name: Fraser,Rupert
Amount purchased: 17,500 @ 16.20p
Value: £2,835.00

Paypoint (PAY)
Director name: Kentleton,Rachel
Amount purchased: 27 @ 473.00p
Value: £127.71


Top Director Sells
Reckitt Benckiser Group (RB.)
Director name: Narasimhan,Laxman
Amount sold: 14,718 @ 5,833.09p
Value: £858,514.16