Director dealings: Croda International CEO offloads shares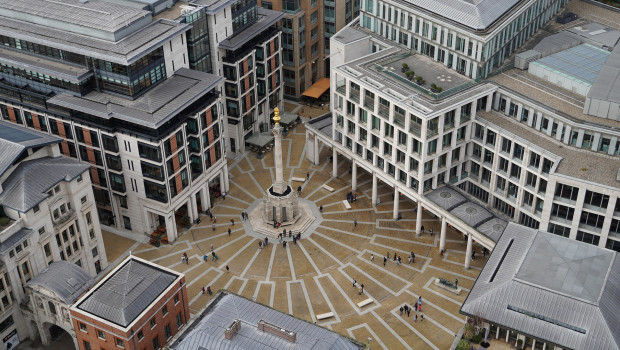 Croda International said on Wednesday that chief executive Steve Foots had disposed of 27,243 ordinary shares in the FTSE 100-listed speciality chemicals company.
Foots, who took over as CEO back in 2012, sold the shares at an average price of 5,012.88p each, for a total value of £1.36m.
Back in April, Croda said it would pay its £65m final dividend as the chemicals company reported resilient trading during the Covid-19 crisis.
Croda said it was financially strong enough to pay the 50.5p a share dividend subject to approval at Thursday's annual general meeting.
As of 1630 BST, Croda shares were up 0.56% at 5,072p.
Top Director Buys
Frenkel Topping Group (FEN)
Director name: Fraser,Richard
Amount purchased: 205,841 @ 3,638.00p
Value: £7,488,495.80

Fireangel Safety Technology Group (FA.)
Director name: Conoley,John
Amount purchased: 137,618 @ 1,450.00p
Value: £1,995,461.00

Krm22 (KRM)
Director name: Todd,Thomas Keith
Amount purchased: 333,333 @ 30.00p
Value: £99,999.90

Greencore Group (GNC)
Director name: Drechsler,Paul Joseph
Amount purchased: 37,000 @ 136.90p
Value: £50,653.00

Princess Private Equity Holding Ltd. (eur) (PEY)
Director name: Battey,Richard John
Amount purchased: 5,000 @ 8.41
Value: 42,051.80

Krm22 (KRM)
Director name: Sparke,Steve
Amount purchased: 83,333 @ 30.00p
Value: £24,999.90

Air Partner (AIR)
Director name: Dollman,Paul B
Amount purchased: 36,000 @ 65.00p
Value: £23,400.00

Pets At Home Group (PETS)
Director name: Dawson,Susan
Amount purchased: 4,195 @ 238.40p
Value: £10,000.88

Empresaria Group (EMR)
Director name: Anderson,Tim
Amount purchased: 20,000 @ 38.30p
Value: £7,660.00

Henry Boot (BOOT)
Director name: Mawson,Peter
Amount purchased: 3,200 @ 226.00p
Value: £7,232.00

Krm22 (KRM)
Director name: Suter,Kim
Amount purchased: 16,666 @ 30.00p
Value: £4,999.80

Oxford Biomedica (OXB)
Director name: Tallarigo ,Lorenzo
Amount purchased: 365 @ 733.00p
Value: £2,675.45

Meggitt (MGGT)
Director name: Wood,Tony
Amount purchased: 63 @ 239.40p
Value: £150.82

Spirent Communications (SPT)
Director name: Bell,Paula
Amount purchased: 51 @ 253.00p
Value: £129.03


Top Director Sells
Croda International (CRDA)
Director name: Foots,Steve
Amount sold: 27,243 @ 5,012.88p
Value: £1,365,658.88

Inchcape (INCH)
Director name: Bomhard ,Stefan
Amount sold: 31,028 @ 499.00p
Value: £154,829.71