Director dealings: Crest Nicholson chairman offloads 250,000 shares in Friday sale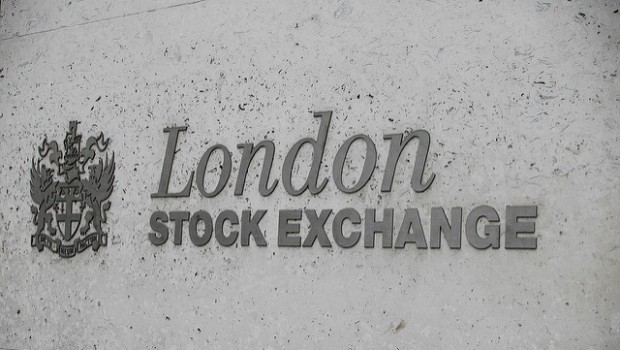 Stephen Stone, executive chairman of housebuilder Crest Nicholson, disposed of 250,000 ordinary shares in the Surrey-based firm on Friday, collecting more than £1.2m in the process.
Stone, who was originally appointed to Crest's board back in 1999, sold the shares at an average price of 482.88p each.
The FTSE 250 firm told investors it was seeing good sales growth across its areas of operation back at its AGM in March.
"Demand for new homes continues to be strong underpinned by high levels of employment and government policies to improve access to housing; levels of sales price inflation have moderated which is also helping to maintain affordability for purchasers," said chairman William Rucker.
In line with its expectations, Crest Nicholson's total forward sales contributing to the current financial year - including completions in the year-to-date - were at £620m, 15% higher than the £541m achieved at the same point last year.
As of 1640 BST, shares had lost 0.59% to 503.50p.
Top Director Buys
Old Mutual (OML)
Director name: Ms Ingrid Johnson
Amount purchased: 40,862 @ 242.90p
Value: £99,254
Tarsus Group (TRS)
Director name: Mr Robert T E Ware
Amount purchased: 25,000 @ 307.50p
Value: £76,875
Tarsus Group (TRS)
Director name: Mr Neville Buch
Amount purchased: 24,000 @ 306.35p
Value: £73,524
Boku, Inc (DI) Reg S (BOKU)
Director name: Dr Richard Hargreaves
Amount purchased: 59,202 @ 92.90p
Value: £54,999
Keller Group (KLR)
Director name: Mr Nancy Tuor Moore
Amount purchased: 3,000 @ 983.24p
Value: £29,497
The Simplybiz Group (SBIZ)
Director name: Mr Neil Martin Stevens
Amount purchased: 25,000 @ 161.00p
Value: £40,250
Boku, Inc (DI) Reg S (BOKU)
Director name: Dr Richard Hargreaves
Amount purchased: 43,478 @ 92.00p
Value: £40,000
Boku, Inc (DI) Reg S (BOKU)
Director name: Dr Richard Hargreaves
Amount purchased: 43,010 @ 93.00p
Value: £39,999
Boku, Inc (DI) Reg S (BOKU)
Director name: Dr Richard Hargreaves
Amount purchased: 31,568 @ 95.00p
Value: £29,990
Christie Group (CTG)
Director name: Mr Dan Prickett
Amount purchased: 25,000 @ 119.50p
Value: £29,875
Top Director Sells
Crest Nicholson Holdings (CRST)
Director name: Mr Stephen Stone
Amount sold: 250,000 @ 482.88p
Value: £1,207,200
Independent Inv Trust (IIT)
Director name: Mr Douglas Christopher Patrick McDougall
Amount sold: 25,000 @ 735.00p
Value: £183,750
Jardine Matheson Holdings Ltd (Singapore Reg) (JAR)
Director name: Mr Adam Phillip Charles Keswick
Amount sold: 1,075 @ $60.99
Value: $65,564