Director dealings: Craneware CEO raises stake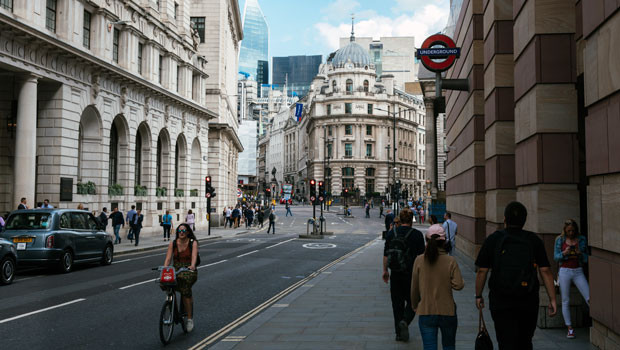 Craneware revealed on Tuesday that chief executive Keith Neilson had acquired 3,484 ordinary shares in the AIM-listed software firm.
Neilson, who co-founded the company, purchased the shares on Monday at an average price of 1,435.0p each, for a total value of £49,995.40.
Following the purchase, Neilson holds 3.44m ordinary Craneware shares, representing 9.7% of the company's issued share capital.
As of 1610 GMT, Craneware shares were down 2.20% at 1,388.75p.
Reporting by Iain Gilbert at Sharecast.com
Top Director Buys
Frp Advisory Group (FRP)
Director name: Adams,David
Amount purchased: 100,000 @ 117.82p
Value: £117,820.00

Craneware (CRW)
Director name: Neilson,Keith
Amount purchased: 3,484 @ 1,435.00p
Value: £49,995.40

Polar Capital Global Financials Trust (PCFT)
Director name: Arnott ,Susie
Amount purchased: 20,000 @ 141.96p
Value: £28,391.98

Centralnic Group (CNIC)
Director name: Royde ,Max
Amount purchased: 12,000 @ 135.33p
Value: £16,240.00

Seeing Machines Ltd. Npv (di) (SEE)
Director name: Brown,Michael
Amount purchased: 250,000 @ 6.00p
Value: £15,000.00

Centralnic Group (CNIC)
Director name: Royde ,Max
Amount purchased: 8,000 @ 134.86p
Value: £10,788.90

Centralnic Group (CNIC)
Director name: Royde ,Max
Amount purchased: 5,009 @ 138.90p
Value: £6,957.46

Fdm Group (holdings) (FDM)
Director name: McLaren ,Michael (Mike)
Amount purchased: 58 @ 852.00p
Value: £494.16


Top Director Sells
Pagegroup (PAGE)
Director name: Stagg ,Kelvin
Amount sold: 25,039 @ 443.70p
Value: £111,098.04

Pagegroup (PAGE)
Director name: Kirk,Nick
Amount sold: 17,989 @ 443.70p
Value: £79,817.19