Director dealings: Cornerstone FS CEO makes share purchase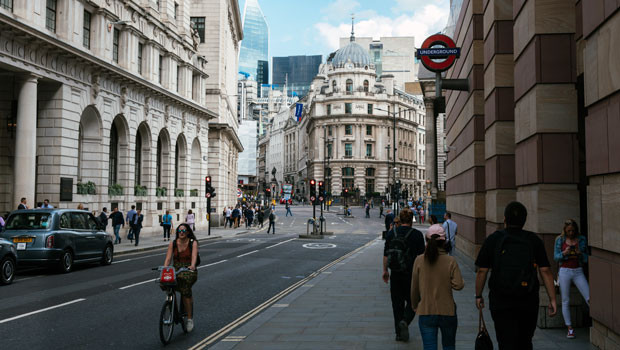 Cornerstone FS revealed on Monday that chief executive James Hickman had acquired 55,000 ordinary shares in the AIM-listed international payment services provider.
Hickman, who was appointed to the role of CEO in August 2022, purchased the shares on Thursday at an average price of 8.924p per share, for a total transaction value of £4,908.2.
Back in December, Cornerstone entered into a share purchase agreement for the sale of its non-core subsidiary Avila House, a registered small electronic money institution. Cornerstone sold Avila House to Aspire Commerce, trading as MulootMoney.com, for £300,000 in cash.
As of 1605 GMT, Cornerstone shares were down 2.48% at 8.0p.
Reporting by Iain Gilbert at Sharecast.com
Top Director Buys
Cornerstone Fs (CSFS)
Director name: Hickman,James
Amount purchased: 55,000 @ 89.24p
Value: £49,082.00

Checkit (CKT)
Director name: Wilson,John Frederick
Amount purchased: 200,000 @ 24.05p
Value: £48,100.00

Checkit (CKT)
Director name: Wilson,John Frederick
Amount purchased: 50,000 @ 23.50p
Value: £11,750.00

Smoove (SMV)
Director name: Scott,Oliver Rupert Andrew
Amount purchased: 24,150 @ 41.98p
Value: £10,139.26

K3 Business Technology Group (KBT)
Director name: Scott,Oliver Rupert Andrew
Amount purchased: 9,066 @ 110.00p
Value: £9,972.60

Cornerstone Fs (CSFS)
Director name: Bullock,Simon
Amount purchased: 100,000 @ 8.83p
Value: £8,825.00

Cornerstone Fs (CSFS)
Director name: Edwards,Gareth Maitland
Amount purchased: 56,500 @ 8.85p
Value: £4,997.42

Cornerstone Fs (CSFS)
Director name: Happe,Judy Amanda
Amount purchased: 6,000 @ 8.83p
Value: £529.50

Cornerstone Fs (CSFS)
Director name: Burns,John David
Amount purchased: 6,000 @ 8.83p
Value: £529.50

Wetherspoon (j.d.) (JDW)
Director name: Whitley ,Ben
Amount purchased: 32 @ 474.80p
Value: £151.94

Centaur Media (CAU)
Director name: Mukerji,Swagatam
Amount purchased: 283 @ 53.00p
Value: £149.99

Wetherspoon (j.d.) (JDW)
Director name: Connor ,Nigel
Amount purchased: 31 @ 474.80p
Value: £147.19

Pennon Group (PNN)
Director name: Boote,Paul
Amount purchased: 16 @ 917.17p
Value: £146.75

Pennon Group (PNN)
Director name: Davy ,Susan
Amount purchased: 16 @ 917.17p
Value: £146.75


Top Director Sells
Centralnic Group (CNIC)
Director name: Siffrin,Alexander Oskar
Amount sold: 1,000,000 @ 140.00p
Value: £1,399,999.98

Baltic Classifieds Group (BCG)
Director name: Šimkus,Justinas
Amount sold: 199,693 @ 152.60p
Value: £304,731.52

Centralnic Group (CNIC)
Director name: Siffrin,Alexander Oskar
Amount sold: 107,000 @ 147.73p
Value: £158,067.89

Centralnic Group (CNIC)
Director name: Siffrin,Alexander Oskar
Amount sold: 100,000 @ 145.98p
Value: £145,979.00

Baltic Classifieds Group (BCG)
Director name: Orkinas,Simonas
Amount sold: 69,871 @ 152.60p
Value: £106,623.15

Centralnic Group (CNIC)
Director name: Siffrin,Alexander Oskar
Amount sold: 50,000 @ 145.11p
Value: £72,552.50

Centralnic Group (CNIC)
Director name: Siffrin,Alexander Oskar
Amount sold: 40,000 @ 148.60p
Value: £59,440.40

Baltic Classifieds Group (BCG)
Director name: Mačienė,Lina
Amount sold: 29,585 @ 152.60p
Value: £45,146.71

Centralnic Group (CNIC)
Director name: Siffrin,Alexander Oskar
Amount sold: 18,000 @ 149.48p
Value: £26,905.68

Centralnic Group (CNIC)
Director name: Siffrin,Alexander Oskar
Amount sold: 10,000 @ 145.11p
Value: £14,510.50

Centralnic Group (CNIC)
Director name: Siffrin,Alexander Oskar
Amount sold: 10,000 @ 145.11p
Value: £14,510.50

Centralnic Group (CNIC)
Director name: Siffrin,Alexander Oskar
Amount sold: 10,000 @ 144.23p
Value: £14,423.10

Centralnic Group (CNIC)
Director name: Siffrin,Alexander Oskar
Amount sold: 9,800 @ 144.23p
Value: £14,134.64

Centralnic Group (CNIC)
Director name: Siffrin,Alexander Oskar
Amount sold: 9,800 @ 144.23p
Value: £14,134.64

Centralnic Group (CNIC)
Director name: Siffrin,Alexander Oskar
Amount sold: 9,500 @ 144.23p
Value: £13,701.94

Centralnic Group (CNIC)
Director name: Siffrin,Alexander Oskar
Amount sold: 9,212 @ 145.11p
Value: £13,367.07

Centralnic Group (CNIC)
Director name: Siffrin,Alexander Oskar
Amount sold: 8,500 @ 143.36p
Value: £12,185.35

Centralnic Group (CNIC)
Director name: Siffrin,Alexander Oskar
Amount sold: 8,200 @ 145.11p
Value: £11,898.61

Centralnic Group (CNIC)
Director name: Siffrin,Alexander Oskar
Amount sold: 8,000 @ 145.11p
Value: £11,608.40

Centralnic Group (CNIC)
Director name: Siffrin,Alexander Oskar
Amount sold: 2,500 @ 147.73p
Value: £3,693.18

Centralnic Group (CNIC)
Director name: Siffrin,Alexander Oskar
Amount sold: 2,000 @ 143.66p
Value: £2,873.16

Centralnic Group (CNIC)
Director name: Siffrin,Alexander Oskar
Amount sold: 1,200 @ 142.78p
Value: £1,713.38