Director dealings: Condor Gold director ups stake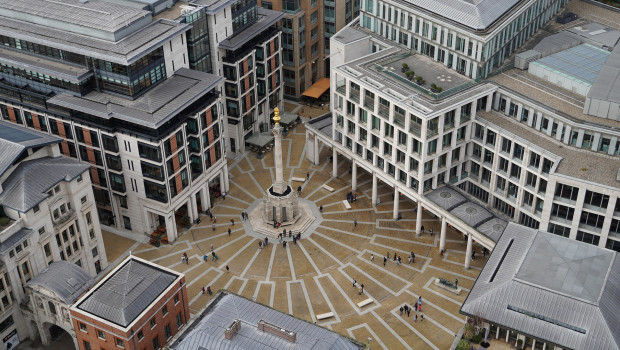 Condor Gold revealed on Friday that non-executive director James Mellon had acquired 400,000 ordinary shares in the AIM-listed precious metals group.
Mellon, who the co-founder and managing director of Hong Kong-based Thornton Management, purchased the shares on 9 July at an average price of 38p each, for a total value of £152,000.
Thursday's purchase took Mellon's direct and indirect stake in the outfit to 15.7%.
Back in May, Condor Gold announced a placing of 18,082,192 units at a price of 36.5p each, including a director and chief financial officer's subscriptions of 2,361,917 units, to raise gross proceeds of £6.6m before expenses.
As of 1630 BST, Condor Gold shares were up 3.66% at 42.50p.
Top Director Buys
Condor Gold (CNR)
Director name: Mellon ,James(Jim)
Amount purchased: 400,000 @ 38.00p
Value: £152,000.00

Hibernia Reit (HBRN)
Director name: Fleming ,Margaret
Amount purchased: 80,000 @ 1.11
Value: 88,984.00

Dwf Group (DWF)
Director name: Knowles,Nigel
Amount purchased: 15,000 @ 65.29p
Value: £9,793.50

Dwf Group (DWF)
Director name: Doughty,Matthew
Amount purchased: 15,000 @ 64.50p
Value: £9,675.00

Dwf Group (DWF)
Director name: Stefani,Chris
Amount purchased: 15,000 @ 64.50p
Value: £9,675.00

Sainsbury (j) (SBRY)
Director name: Kapilashrami,Tanuj
Amount purchased: 5,000 @ 188.30p
Value: £9,415.00

Diageo (DGE)
Director name: Ferrán,Javier
Amount purchased: 306 @ 2,701.00p
Value: £8,265.06

Diageo (DGE)
Director name: Mikells,Kathryn
Amount purchased: 6 @ 2,701.80p
Value: £162.11

Softcat (SCT)
Director name: Watt,Graeme
Amount purchased: 14 @ 1,139.00p
Value: £159.46

Sse (SSE)
Director name: Alexander,Gregor
Amount purchased: 11 @ 1,382.00p
Value: £152.02

Charles Stanley Group (CAY)
Director name: Abberley,Paul
Amount purchased: 61 @ 248.00p
Value: £151.28

Qinetiq Group (QQ.)
Director name: Wadey ,Steve
Amount purchased: 51 @ 295.60p
Value: £150.76

M&g (MNG)
Director name: Bousfield,Clare
Amount purchased: 86 @ 174.75p
Value: £150.28

The Gym Group (GYM)
Director name: George,Mark
Amount purchased: 96 @ 156.20p
Value: £149.95

Charles Stanley Group (CAY)
Director name: Coutts,Ben Money
Amount purchased: 60 @ 248.00p
Value: £148.80

Softcat (SCT)
Director name: Charlton,Graham
Amount purchased: 13 @ 1,139.00p
Value: £148.07

Qinetiq Group (QQ.)
Director name: Smith,David
Amount purchased: 50 @ 295.60p
Value: £147.80

Glaxosmithkline (GSK)
Director name: Walmsley,Emma
Amount purchased: 8 @ 1,610.10p
Value: £128.81

Sse (SSE)
Director name: Phillips-Davies,Alistair
Amount purchased: 9 @ 1,382.00p
Value: £124.38

Diageo (DGE)
Director name: Moriarty,Siobhán
Amount purchased: 4 @ 2,701.80p
Value: £108.07

Sse (SSE)
Director name: Pibworth ,Martin
Amount purchased: 2 @ 1,382.00p
Value: £27.64


Top Director Sells