Director dealings: Columbus Energy chairman makes major share purchase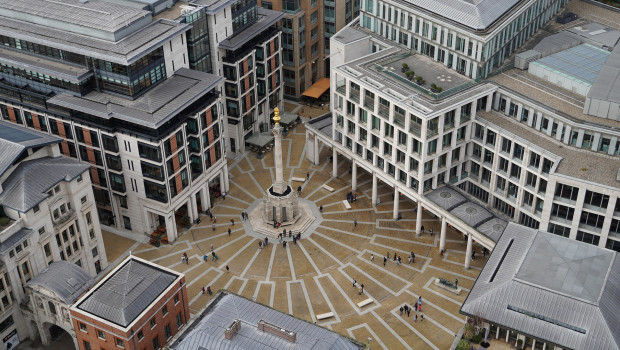 Columbus Energy Resources revealed on Thursday that chairman Leo Koot had purchased 12.43m ordinary shares in the AIM-listed crude oil producer.
Koot, who was previously a senior non-executive director at London-listed Sterling Energy, acquired the shares at an average price of 2.70p each, for a total value of £335,824.12.
Back in January, the Trinidad and Suriname-focussed oil and gas firm updated the market on its Saffron well, onshore Trinidad.
Columbus said it had successfully completed drilling and casing operations for the well, reaching a total depth of 4,634 feet, as planned.
As of 1630 GMT, Columbus shares were up 2.27% at 2.25p.
Top Director Buys
Grc International Group (GRC)
Director name: Brode,Andrew
Amount purchased: 2,692,308 @ 13.00p
Value: £350,000.03

Columbus Energy Resources (CERP)
Director name: Koot,Leo
Amount purchased: 12,437,930 @ 2.70p
Value: £335,824.12

Grc International Group (GRC)
Director name: Calder,Alan
Amount purchased: 603,393 @ 13.00p
Value: £78,441.09

Grc International Group (GRC)
Director name: Piper,Richard John (Ric)
Amount purchased: 269,231 @ 13.00p
Value: £35,000.03

Triad Group (TRD)
Director name: Rigg,John C
Amount purchased: 75,000 @ 38.50p
Value: £28,875.00

Pan African Resources (PAF)
Director name: Loots ,Cobus
Amount purchased: 150,000 @ R2.47
Value: R20,971.54

Danakali Limited Npv (DNK)
Director name: Cornelius,Seamus
Amount purchased: 62,960 @ $0.57
Value: $19,621.44

Grc International Group (GRC)
Director name: Watkins,Stephen
Amount purchased: 115,385 @ 13.00p
Value: £15,000.05

Grc International Group (GRC)
Director name: Acworth,Neil
Amount purchased: 115,385 @ 13.00p
Value: £15,000.05

Power Metal Resources (POW)
Director name: Johnson,Paul
Amount purchased: 1,000,000 @ 0.42p
Value: £4,230.00

Power Metal Resources (POW)
Director name: Johnson,Paul
Amount purchased: 1,000,000 @ 0.42p
Value: £4,190.00

Blackrock Greater Europe Inv Trust (BRGE)
Director name: Subacchi ,Paola
Amount purchased: 950 @ 423.50p
Value: £4,023.25

Zenith Energy Ltd.com Shs Npv (di) (ZEN)
Director name: Cattaneo,Andrea
Amount purchased: 250,000 @ 1.40p
Value: £3,500.00

Zenith Energy Ltd.com Shs Npv (di) (ZEN)
Director name: Cattaneo,Andrea
Amount purchased: 100,000 @ 1.43p
Value: £1,425.00

Jpmorgan Japan Smaller Companies Trust (JPS)
Director name: Henderson,Alexa
Amount purchased: 56 @ 417.59p
Value: £233.85


Top Director Sells
Smurfit Kappa Group (SKG)
Director name: Smurfit,Tony
Amount sold: 22,186 @ 33.49
Value: 650,848.96

Smurfit Kappa Group (SKG)
Director name: O'Riordan,Michael
Amount sold: 16,048 @ 33.49
Value: 470,784.47

Glaxosmithkline (GSK)
Director name: Walmsley,Emma
Amount sold: 17,523 @ 1,661.40p
Value: £291,127.13

Glaxosmithkline (GSK)
Director name: Walmsley,Emma
Amount sold: 11,680 @ 1,661.40p
Value: £194,051.52

Cropper (james) (CRPR)
Director name: Maddock,Isabelle
Amount sold: 2,100 @ 1,320.00p
Value: £27,720.00

Cropper (james) (CRPR)
Director name: Maddock,Isabelle
Amount sold: 1,920 @ 1,320.00p
Value: £25,344.00

Smurfit Kappa Group (SKG)
Director name: Bowles,Ken
Amount sold: 10,705 @ n/a
Value: n/a