Director dealings: Coca-Cola director collects almost £2.5m in share sale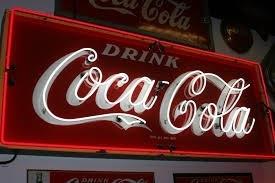 Anastasios Leventis, non-executive director of soda maker Coca-Cola, disposed of 100,000 ordinary shares in the firm on Tuesday, pocketing almost £2.5m in the process.
Leventis, also a director of Alpheus Group, a private asset management company overseeing assets for private clients and charitable foundations, sold the shares at a price of 2,467.25p for a total of £2,467,245.86.
Coca-Cola posted a better-than-expected quarterly profit and sales report on 14 February, after increased sales of teas, coffees and vitamin water, offset dwindling sales of soft drinks.
On that occasion, the industry giant said it was planning to use cash it held overseas and savings generated from the US corporate tax rate changes in December to reduce its debt by $7bn, making it the latest company to take advantage of the new tax law to bolster its balance sheet.
As of 1630 GMT, shares had ticked up 0.09% to $44.06 each.
Top Director Buys
Standard Life Aberdeen (SLA)
Director name: Gilbert,Martin J
Amount purchased: 50,000 @ 372.10p
Value: £186,050.00

Standard Life Aberdeen (SLA)
Director name: Gilbert,Martin J
Amount purchased: 50,000 @ 368.20p
Value: £184,100.00

Dechra Pharmaceuticals (DPH)
Director name: Macartney,Lawson
Amount purchased: 5,880 @ $34.00
Value: $146,741.05

Senior (SNR)
Director name: King,Ian
Amount purchased: 33,700 @ 297.00p
Value: £100,089.00

Standard Life Aberdeen (SLA)
Director name: Gilbert,Martin J
Amount purchased: 25,000 @ 372.09p
Value: £93,022.50

Keller Group (KLR)
Director name: Hill,Peter John
Amount purchased: 9,000 @ 943.00p
Value: £84,870.00

Hammerson (HMSO)
Director name: Atkins,David
Amount purchased: 15,000 @ 467.90p
Value: £70,185.00

Hammerson (HMSO)
Director name: Tyler,David A
Amount purchased: 15,000 @ 467.80p
Value: £70,170.00

Hammerson (HMSO)
Director name: Drakesmith,Timon
Amount purchased: 15,000 @ 461.00p
Value: £69,150.00

Eckoh (ECK)
Director name: Philpot,Nicolas B
Amount purchased: 50,000 @ 39.40p
Value: £19,700.00

Eckoh (ECK)
Director name: Humphrey,Christopher
Amount purchased: 50,000 @ 39.35p
Value: £19,674.50

Compass Group (CPG)
Director name: Bason,John
Amount purchased: 864 @ 1,547.70p
Value: £13,372.14

Soco International (SIA)
Director name: Watts,Mike J
Amount purchased: 8,830 @ 97.80p
Value: £8,635.74

Soco International (SIA)
Director name: Brown,Jann M
Amount purchased: 8,829 @ 97.80p
Value: £8,634.76

Powerhouse Energy Group (PHE)
Director name: Greenstreet,James
Amount purchased: 1,000,000 @ 0.56p
Value: £5,632.00

Sky (SKY)
Director name: Gilbert,Martin J
Amount purchased: 151 @ 1,313.50p
Value: £1,983.39

Sky (SKY)
Director name: Pigasse,Matthieu
Amount purchased: 148 @ 1,313.50p
Value: £1,943.98

Sky (SKY)
Director name: Sukawaty,Andrew (Andy)
Amount purchased: 94 @ 1,313.50p
Value: £1,234.69

Sky (SKY)
Director name: Clarke,Tracy Jayne
Amount purchased: 89 @ 1,313.50p
Value: £1,169.02

Gcp Infrastructure Investments Ltd (GCP)
Director name: Spears,Clive
Amount purchased: 836 @ 118.00p
Value: £986.48

Witan Inv Trust (WTAN)
Director name: Rogoff,Ben
Amount purchased: 74 @ 1,063.16p
Value: £786.74

Spirent Communications (SPT)
Director name: Hutchinson,Eric G
Amount purchased: 242 @ 103.00p
Value: £249.26


Top Director Sells
Coca-cola Hbc Ag (cdi) (CCH)
Director name: Leventis,Anastasios I
Amount sold: 100,000 @ 2,467.25p
Value: £2,467,245.86