Director dealings: Coats' chairman-designate makes share purchase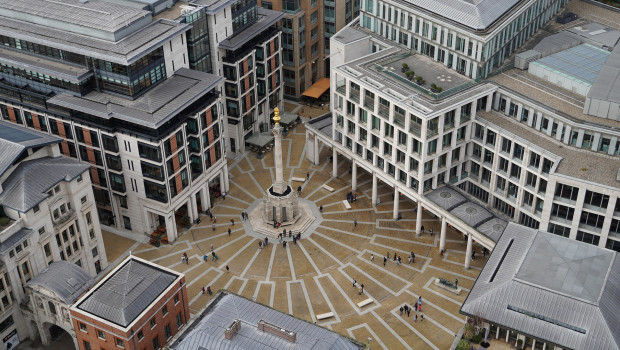 Coats Group revealed on Thursday that non-executive director David Gosnell had acquired 140,105 ordinary shares in the FTSE 250-listed industrial threads manufacturer.
Gosnell, who was named chairman-elect on Tuesday, purchased the shares on Wednesday at an average price of 68.99p, for a total value of £96,665.44.
Early in November, Coats Group lifted full-year profit guidance after a better-than-expected peak third quarter.
Coats now anticipates that adjusted operating profit for 2020 will be above expectations and in the range of $100.0m-110.0m.
As of 1600 GMT, Coats shares were up 0.45% at 67.0p.
Top Director Buys
Coats Group (COA)
Director name: Gosnell,David
Amount purchased: 140,105 @ 68.99p
Value: £96,665.44

Record (REC)
Director name: Hill,Leslie
Amount purchased: 119,781 @ 39.20p
Value: £46,957.38

Homeserve (HSV)
Director name: Grémillon,Olivier
Amount purchased: 2,500 @ 1,062.00p
Value: £26,550.00

Union Jack Oil (UJO)
Director name: OÂ'Farrell,Joseph
Amount purchased: 19,300,000 @ 0.13p
Value: £25,090.00

Union Jack Oil (UJO)
Director name: Bramhill,David Roger
Amount purchased: 19,400,000 @ 0.13p
Value: £25,026.00

Eckoh (ECK)
Director name: Humphrey,Christopher
Amount purchased: 25,000 @ 63.00p
Value: £15,750.00

1pm (OPM)
Director name: Smith,Ian
Amount purchased: 54,000 @ 23.25p
Value: £12,555.00

Octopus Apollo Vct (OAP3)
Director name: Steele ,Murray
Amount purchased: 22,536 @ 47.70p
Value: £10,749.67

Record (REC)
Director name: Noyen,Bob
Amount purchased: 25,209 @ 39.20p
Value: £9,882.61

Eckoh (ECK)
Director name: Herbert,Chrissie
Amount purchased: 15,000 @ 63.00p
Value: £9,450.00

Aquis Exchange (AQX)
Director name: Clelland,Jonathan Charles
Amount purchased: 2,069 @ 435.00p
Value: £9,000.15

Aquis Exchange (AQX)
Director name: Haynes,Alasdair Frederick Seton
Amount purchased: 2,069 @ 435.00p
Value: £9,000.15

1pm (OPM)
Director name: Newman,John
Amount purchased: 25,000 @ 22.35p
Value: £5,587.50

1pm (OPM)
Director name: Roberts ,James
Amount purchased: 22,933 @ 21.75p
Value: £4,987.93

Petrotal Corporation Npv (di) (PTAL)
Director name: Barker,Eleanor
Amount purchased: 48,500 @ $0.17
Value: $4,734.37

Petrotal Corporation Npv (di) (PTAL)
Director name: Barker,Eleanor
Amount purchased: 51,500 @ $0.15
Value: $4,570.20

Record (REC)
Director name: Cullen,Steve
Amount purchased: 11,462 @ 39.20p
Value: £4,493.41


Top Director Sells
Liontrust Asset Management (LIO)
Director name: Ions,John Stephen
Amount sold: 15,753 @ 1,417.05p
Value: £223,227.85

Liontrust Asset Management (LIO)
Director name: Abrol,Vinay Kumar
Amount sold: 15,753 @ 1,417.05p
Value: £223,227.85