Director dealings: Close Brothers finance director sells shares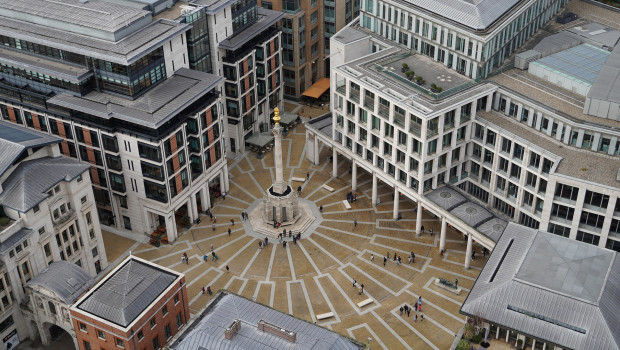 Close Brothers Group revealed on Tuesday that group finance director Mike Morgan had sold 10,536 ordinary shares in the FTSE 250-listed merchant banking group.
Morgan, who exercised options over 22,383 shares last week, disposed of the shares on Friday at an average price of 1,022.0p each, for a total value of £107,677.92.
In late September, Close Brothers said that the firm had delivered a "resilient performance" in the year ended 31 July but acknowledged that its outlook was "still uncertain".
Close Brothers, which opted not to pay an interim dividend this year, also declared a full-year dividend of 40.0p - down slightly from the 44.0p payment made to investors last year.
As of 1630 BST, Close Brothers shares were up 0.85% at 1,064.0p.
Top Director Buys
Energean (ENOG)
Director name: Topouzoglou,Efstathios
Amount purchased: 50,000 @ 551.00p
Value: £275,500.01

Energean (ENOG)
Director name: Topouzoglou,Efstathios
Amount purchased: 30,000 @ 554.00p
Value: £166,200.00

Centamin (di) (CEY)
Director name: Rutherford,James
Amount purchased: 100,000 @ 151.68p
Value: £151,680.00

The Panoply Holdings (TPX)
Director name: Gandhi,Neal Narendra
Amount purchased: 58,164 @ 128.00p
Value: £74,449.92

Greencoat Uk Wind (UKW)
Director name: Riches,Lucinda
Amount purchased: 50,000 @ 131.00p
Value: £65,500.00

Energean (ENOG)
Director name: Topouzoglou,Efstathios
Amount purchased: 10,000 @ 566.00p
Value: £56,600.00

Energean (ENOG)
Director name: Topouzoglou,Efstathios
Amount purchased: 10,000 @ 560.00p
Value: £56,000.00

Greencoat Uk Wind (UKW)
Director name: Jemmett-Page,Shonaid
Amount purchased: 30,534 @ 131.00p
Value: £39,999.54

Diversified Gas & Oil (DGOC)
Director name: Johnson,David Edward
Amount purchased: 25,000 @ 105.00p
Value: £26,249.00

British Land Company (BLND)
Director name: Score,Tim
Amount purchased: 7,291 @ 342.89p
Value: £25,000.11

Midwich Group (MIDW)
Director name: Herbert,Andrew C
Amount purchased: 7,000 @ 320.00p
Value: £22,400.00

4imprint Group (FOUR)
Director name: Southall,Tina
Amount purchased: 1,000 @ 1,794.00p
Value: £17,940.00

The Panoply Holdings (TPX)
Director name: Gandhi,Neal Narendra
Amount purchased: 11,396 @ 131.00p
Value: £14,928.76

Fih Group (FIH)
Director name: Williams,Robin G W
Amount purchased: 3,690 @ 264.00p
Value: £9,741.60

Surface Transforms (SCE)
Director name: Cunningham,Michael
Amount purchased: 20,000 @ 46.00p
Value: £9,200.00

Restore (RST)
Director name: Bligh,Charles
Amount purchased: 2,551 @ 344.50p
Value: £8,788.19

British Land Company (BLND)
Director name: Jackson,William
Amount purchased: 2,450 @ 342.89p
Value: £8,400.81

Pittards (PTD)
Director name: Hankey,Reg H
Amount purchased: 20,000 @ 39.20p
Value: £7,840.00

Greencoat Uk Wind (UKW)
Director name: McAdam,Martin
Amount purchased: 5,000 @ 131.00p
Value: £6,550.00

The Panoply Holdings (TPX)
Director name: Rigby,Oliver James
Amount purchased: 2,279 @ 131.00p
Value: £2,985.49

Gran Tierra Energy Inc. (cdi) (GTE)
Director name: Guidry,Gary
Amount purchased: 12,991 @ $0.23
Value: $2,463.87

Gran Tierra Energy Inc. (cdi) (GTE)
Director name: Ellson,Ryan
Amount purchased: 9,202 @ $0.23
Value: $1,745.25

Acorn Income Fund Ld (AIF)
Director name: Sidebottom,Nigel
Amount purchased: 637 @ 155.27p
Value: £989.06

Cmc Markets (CMCX)
Director name: Marshall,Euan
Amount purchased: 90 @ 339.00p
Value: £305.10

Grainger (GRI)
Director name: Simms,Vanessa
Amount purchased: 102 @ 293.90p
Value: £299.78

Grainger (GRI)
Director name: Gordon,Helen
Amount purchased: 102 @ 293.90p
Value: £299.78

Cmc Markets (CMCX)
Director name: Fineberg,David
Amount purchased: 88 @ 339.00p
Value: £298.32

Avon Rubber (AVON)
Director name: Keveth,Nick
Amount purchased: 3 @ 4,450.00p
Value: £133.50

Avon Rubber (AVON)
Director name: Ingrey-Counter,Miles
Amount purchased: 3 @ 4,450.00p
Value: £133.50


Top Director Sells
Close Brothers Group (CBG)
Director name: Morgan,Mike
Amount sold: 10,536 @ 1,022.00p
Value: £107,677.92

Clarkson (CKN)
Director name: Backhouse,Peter
Amount sold: 1,000 @ 2,313.20p
Value: £23,132.00

Clarkson (CKN)
Director name: Backhouse,Peter
Amount sold: 500 @ 2,350.00p
Value: £11,750.00