Director dealings: Clarkson's Anker sells again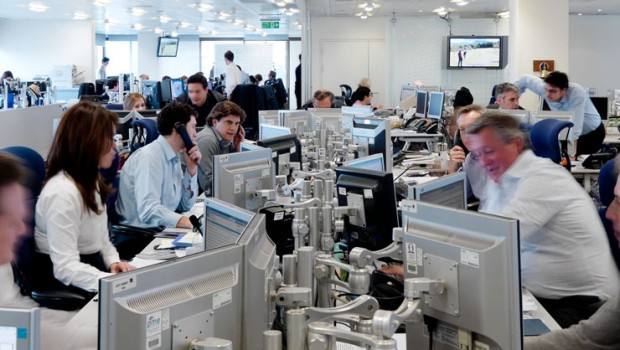 Industrial transportation's sinking feeling was led by shipping broker Clarkson after Peter Anker, president of brokerage and investment banking, sold more shares.
Anker and his wife sold 52,059 and 41,647 shares respectively at a price of 2,725p to gross £2.55m between them. This comes in the wake of the pair's sale of 72,941 shares earlier in the month at 2,750p and 17,500 share disposal at 2,635p in July, making more than £5m of sales since the start of summer.
August's interim results showed a fall in profits at the shipping services company, flagged in an April profit warning, but chief executive Andi Case said the shipping industry was "seeing the return of more positive fundamentals that will ultimately generate increased activity and higher freight rates".
Top Director Buys
Trufin (TRU)
Director name: Bergh,James van den
Amount purchased: 75,000 @ 222.00p
Value: £166,500.00

Solo Oil (SOLO)
Director name: Fitzpatrick,Jon
Amount purchased: 4,542,642 @ 2.25p
Value: £102,209.45

Solo Oil (SOLO)
Director name: Ferguson ,Alastair
Amount purchased: 4,444,444 @ 2.25p
Value: £99,999.99

Lowland Investment Co (LWI)
Director name: Robertson,Robert
Amount purchased: 5,000 @ 1,510.00p
Value: £75,500.00

Henderson European Focus Trust (HEFT)
Director name: Hastings,Victoria (Vicky)
Amount purchased: 5,000 @ 1,245.00p
Value: £62,250.00

Abcam (ABC)
Director name: Patten,Louise
Amount purchased: 4,029 @ 1,304.00p
Value: £52,538.16

Solo Oil (SOLO)
Director name: Strang,Donald Ian George Layman
Amount purchased: 2,000,000 @ 2.25p
Value: £45,000.00

F&c Commercial Property Trust Ltd. (FCPT)
Director name: Marcuse,Paul
Amount purchased: 29,753 @ 144.20p
Value: £42,903.83

Abcam (ABC)
Director name: Aspinall,Mara G
Amount purchased: 3,282 @ 1,304.00p
Value: £42,797.28

Abcam (ABC)
Director name: Milner,Jonathan Simon
Amount purchased: 2,090 @ 1,304.00p
Value: £27,253.60

Abcam (ABC)
Director name: Harris,Sue
Amount purchased: 2,078 @ 1,304.00p
Value: £27,097.12

Ophir Energy (OPHR)
Director name: Schrader,William (Bill)
Amount purchased: 60,000 @ $0.52
Value: $24,262.42

Solo Oil (SOLO)
Director name: Maling,Daniel
Amount purchased: 790,000 @ 2.25p
Value: £17,775.00

Hollywood Bowl Group (BOWL)
Director name: Keen,Laurence
Amount purchased: 2,352 @ 212.50p
Value: £4,998.00

Sthree (STHR)
Director name: Smith,Alex
Amount purchased: 56 @ 341.50p
Value: £191.24

Sthree (STHR)
Director name: Elden,Gary
Amount purchased: 56 @ 341.50p
Value: £191.24

Charles Stanley Group (CAY)
Director name: Teper,Gary
Amount purchased: 40 @ 375.00p
Value: £150.00

Charles Stanley Group (CAY)
Director name: Coutts,Ben Money
Amount purchased: 40 @ 375.00p
Value: £150.00

Charles Stanley Group (CAY)
Director name: Abberley,Paul
Amount purchased: 40 @ 375.00p
Value: £150.00

Aviva (AV.)
Director name: Briggs,Andrew
Amount purchased: 31 @ 478.41p
Value: £148.31

General Electric Co (GEC)
Director name: David Leon,Joyce
Amount purchased: 10,000 @ n/a
Value: n/a


Top Director Sells
Unite Group (UTG)
Director name: Lister,Joe
Amount sold: 35,000 @ 911.50p
Value: £319,024.99

Unite Group (UTG)
Director name: Smith,Richard
Amount sold: 35,000 @ 911.50p
Value: £319,024.99

Unite Group (UTG)
Director name: Lister,Joe
Amount sold: 35,000 @ 911.50p
Value: £319,024.99

General Electric Co (GEC)
Director name: David Leon,Joyce
Amount sold: 4,405 @ $12.35
Value: $46,449.78