Director dealings: City Pub directors invest, Tatton exec moves shares to ISA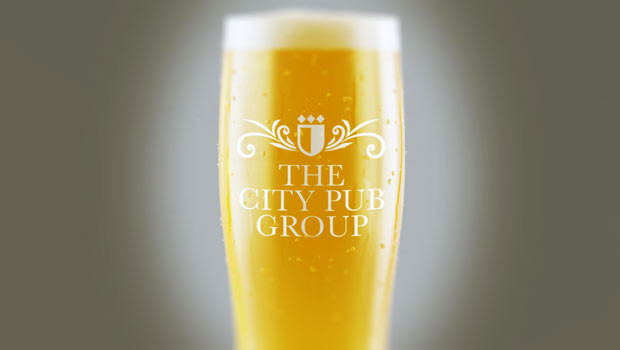 The City Pub Group was at the top of the buying side of the ledger on Thursday, after two of its directors bought shares in the company.
It said executive chairman Clive Watson bought 100,000 shares for 80.5p each, spending £80,500, while non-executive director Richard Prickett purchased 50,000 shares at 51p apiece, for a total of £40,500.
The AIM-traded firm said that, following the purchases, Watson had a total shareholding of 3,548,156 shares, or 3.42% of its issued capital, while Prickett held 124,130 shares, or 0.12% of the company.
Tatton Asset Management was sitting solo on the list of sells, meanwhile, after its chief investment officer sold some of their shares into their individual savings account.
The AIM-traded firm said Lothar Mentel sold 4,900 shares out of their personal holding at a price of 4,900p each, for a total of £20,335.00.
At the same time, Mentel bought 4,900 shares into their ISA, for 415.5p apiece, meaning their beneficial interest in the company remained unchanged.
Top Director Buys
The City Pub Group (CPC)
Director name: Watson,Clive
Amount purchased: 100,000 @ 80.50p
Value: £80,500.00

Iqe (IQE)
Director name: Nelson,Andrew W
Amount purchased: 250,000 @ 30.20p
Value: £75,500.00

Quarto Group Inc. (QRT)
Director name: Lau,Chuk Kin
Amount purchased: 30,000 @ 177.00p
Value: £53,100.00

Symphony International Holdings Ltd. (SIHL)
Director name: Thadani,Anil
Amount purchased: 88,085 @ $0.53
Value: $46,685.05

Caracal Gold (GCAT)
Director name: McCrae,Robert Andrew
Amount purchased: 4,050,000 @ 1.04p
Value: £42,063.30

The City Pub Group (CPC)
Director name: Prickett,Richard
Amount purchased: 50,000 @ 81.00p
Value: £40,500.00

Tatton Asset Management (TAM)
Director name: Mentel,Lothar
Amount purchased: 4,900 @ 415.50p
Value: £20,359.50

Porvair (PRV)
Director name: Mills,James
Amount purchased: 3,192 @ 623.00p
Value: £19,886.16

Murray Income Trust (MUT)
Director name: Rogan,Neil
Amount purchased: 1,078 @ 875.91p
Value: £9,442.31

Murray Income Trust (MUT)
Director name: Rogan,Neil
Amount purchased: 1,079 @ 874.77p
Value: £9,438.77

Symphony International Holdings Ltd. (SIHL)
Director name: Thadani,Anil
Amount purchased: 15,000 @ $0.54
Value: $8,100.00

Symphony International Holdings Ltd. (SIHL)
Director name: Thadani,Anil
Amount purchased: 15,000 @ $0.52
Value: $7,800.00

Symphony International Holdings Ltd. (SIHL)
Director name: Thadani,Anil
Amount purchased: 15,221 @ $0.50
Value: $7,602.89

Invesco Asia Trust (IAT)
Director name: Rogan,Neil
Amount purchased: 2,324 @ 321.00p
Value: £7,460.04

Invesco Asia Trust (IAT)
Director name: Rogan,Neil
Amount purchased: 2,324 @ 321.00p
Value: £7,460.04

Pharos Energy (PHAR)
Director name: Brown,Jann M
Amount purchased: 24,613 @ 26.60p
Value: £6,547.06

Liontrust Asset Management (LIO)
Director name: Ions,John Stephen
Amount purchased: 468 @ 1,162.11p
Value: £5,438.68

Liontrust Asset Management (LIO)
Director name: Abrol,Vinay Kumar
Amount purchased: 468 @ 1,162.11p
Value: £5,438.68

South32 Limited (di) (S32)
Director name: Mtoba,Ntombifuthi (Futhi)
Amount purchased: 2,000 @ R50.95
Value: R4,546.69

Pharos Energy (PHAR)
Director name: Rivett,Sue
Amount purchased: 3,665 @ 26.60p
Value: £974.89


Top Director Sells
Tatton Asset Management (TAM)
Director name: Mentel,Lothar
Amount sold: 4,900 @ 415.00p
Value: £20,335.00