Director dealings: Churchill China director lower stake ahead of retirement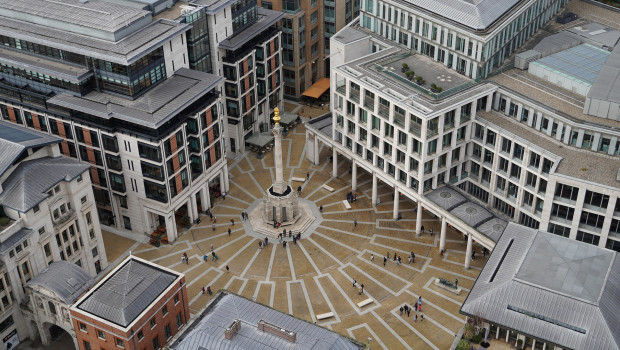 Churchill China revealed on Monday that non-executive director Andrew Roper had sold 259,000 ordinary shares in the British pottery manufacturer.
Roper, who will retire from the group after 46 years of service in August 2020, offloaded the shares on Friday at an average price of 1,560p each, for a total value of £4.04m.
Following the sale, Roper's total shareholding in Churchill was 378,430 ordinary shares, representing approximately 3.4% of the company's voting share capital.
Churchill said the transaction was to satisfy Roper's long-term personal financial planning considerations in advance of his retirement.
As of 1630 BST, Churchill shares had dipped 0.75% to 1,582.99p.
Top Director Buys
Xlmedia (XLM)
Director name: Weihs,Ory
Amount purchased: 265,811 @ 58.35p
Value: £155,100.73

Altitude Group (ALT)
Director name: Edelman,Keith
Amount purchased: 40,000 @ 46.14p
Value: £18,456.00

Xlmedia (XLM)
Director name: Weihs,Ory
Amount purchased: 25,000 @ 58.00p
Value: £14,500.00

Marshalls (MSLH)
Director name: Clarke,Jack
Amount purchased: 23 @ 660.00p
Value: £151.80

Marshalls (MSLH)
Director name: Coffey,Martyn
Amount purchased: 23 @ 660.00p
Value: £151.80

Sse (SSE)
Director name: Alexander,Gregor
Amount purchased: 12 @ 1,244.88p
Value: £149.39

British American Tobacco (BATS)
Director name: Marroco,Tadeu
Amount purchased: 5 @ 2,975.00p
Value: £148.75

Sse (SSE)
Director name: Phillips-Davies,Alistair
Amount purchased: 10 @ 1,244.88p
Value: £124.49

Sse (SSE)
Director name: Pibworth ,Martin
Amount purchased: 3 @ 1,244.88p
Value: £37.35


Top Director Sells
Churchill China (CHH)
Director name: Roper,Andrew David
Amount sold: 259,000 @ 1,560.00p
Value: £4,040,400.10

Avast (AVST)
Director name: Claesson,Ulf
Amount sold: 95,000 @ 379.40p
Value: £360,429.99