Director dealings: Checkit chairman ups stake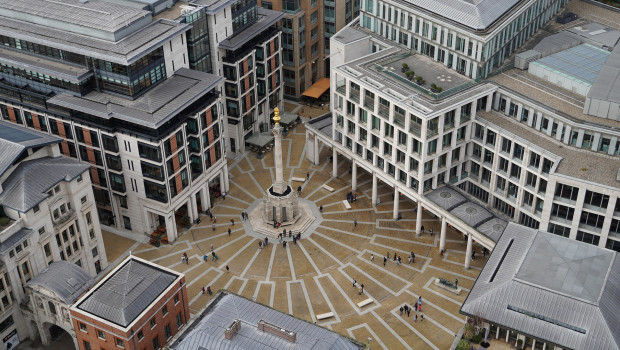 Checkit revealed on Friday that chairman Keith Daley had acquired 2.5 million ordinary shares in the AIM-traded digital compliance management company.
Daley, who took over as chairman back in September 2015, purchased the shares on Thursday at an average price of 36p each, for a total value of £900,000.
Checkit updated the market on its trading for the financial year just ended earlier in the month, reporting that its performance was in line with management expectations.
Sales were above market expectations for the 12 months ended 31 January, particularly in the area of Checkit UK's installation work, which historically had operated at low margins.
As of 1530 GMT, Checkit shares were up 7.15% at 39.11p.
Top Director Buys
Checkit (CKT)
Director name: Daley,Keith Anthony
Amount purchased: 2,500,000 @ 36.00p
Value: £900,000.04

Benchmark Holdings (BMK)
Director name: George,Peter
Amount purchased: 68,219 @ 40.00p
Value: £27,287.60

Jubilee Metals Group (JLP)
Director name: Bird,Colin
Amount purchased: 500,000 @ 4.05p
Value: £20,250.00

Pan African Resources (PAF)
Director name: Loots ,Cobus
Amount purchased: 100,000 @ 12.63p
Value: £12,625.00

Immunodiagnostic Systems Holdings (IDH)
Director name: Martin,Paul James
Amount purchased: 3,000 @ 220.00p
Value: £6,600.00

Danakali Limited Npv (DNK)
Director name: Cornelius,Seamus
Amount purchased: 14,870 @ $0.58
Value: $4,704.72

Benchmark Holdings (BMK)
Director name: Raeber,Alex
Amount purchased: 7,658 @ 40.00p
Value: £3,063.20

Murray International Trust (MYI)
Director name: Hardie,David
Amount purchased: 85 @ 1,223.95p
Value: £1,040.36

Murray International Trust (MYI)
Director name: Hardie,David
Amount purchased: 53 @ 1,223.95p
Value: £648.69

Rockrose Energy (RRE)
Director name: Benmore,Richard
Amount purchased: 26 @ 1,738.00p
Value: £451.88

Rockrose Energy (RRE)
Director name: Slape,Richard
Amount purchased: 26 @ 1,738.00p
Value: £451.88

Rockrose Energy (RRE)
Director name: Austin,Andrew
Amount purchased: 26 @ 1,738.00p
Value: £451.88

Rockrose Energy (RRE)
Director name: Morrow,John
Amount purchased: 26 @ 1,738.00p
Value: £451.88

Pennon Group (PNN)
Director name: Loughlin,Christopher
Amount purchased: 12 @ 1,187.45p
Value: £142.49

Pennon Group (PNN)
Director name: Davy ,Susan
Amount purchased: 10 @ 1,187.45p
Value: £118.75


Top Director Sells