Director dealings: Chair, CEO buy Treatt's profit warning dip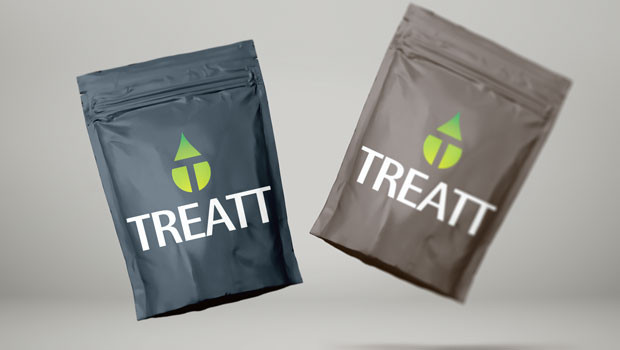 Flavour and fragrance ingredients maker Treatt disclosed two director share purchases on Monday, as its shares tumbled following a profit warning.
The company said chairman Tim Jones bought a total of 8,944 shares across two transactions, taking his total interest to 67,032 shares, or 0.1% of its total voting rights.
In the first transaction he bought 5,328 shares for 560p each, spending a total of £29,836.80, while in the second he paid 559p apiece for 3,616 shares, for a total of £19,888.00.
Chief executive officer Daemmon Reeve, meanwhile, paid 559p per share for his single purchase of 3,556 shares, valuing the transaction at £19,878.04.
Following the purchase, Treatt said Reeve was interested in 544,056 shares, or 0.89% of its total voting rights.
On Monday morning, Treatt said that while it was still expecting to report strong revenue growth for the full-year and retained an "excellent" order book, it had been affected by a number of factors that would impact its full-year profitability.
It warned shareholders that it now expected profit before tax and exceptional items to be between £15m and £15.3m.
At 1306 BST, shares in Treatt were down 31.39% at 550.94p.
Reporting by Josh White at Sharecast.com.
Top Director Buys
Globaldata (DATA)
Director name: Harkness,Peter
Amount purchased: 20,000 @ 1,264.00p
Value: £252,800.01

Treatt (TET)
Director name: Jones ,Tim
Amount purchased: 5,328 @ 560.00p
Value: £29,836.80

Treatt (TET)
Director name: Jones ,Tim
Amount purchased: 3,616 @ 550.00p
Value: £19,888.00

Treatt (TET)
Director name: Reeve,Daemmon
Amount purchased: 3,556 @ 559.00p
Value: £19,878.04

Regional Reit Limited (RGL)
Director name: McGrath ,Kevin
Amount purchased: 26,750 @ 74.30p
Value: £19,875.25

Staffline Group (STAF)
Director name: Spain,Thomas
Amount purchased: 20,000 @ 39.20p
Value: £7,840.00

Genflow Biosciences (GENF)
Director name: Leire,Eric
Amount purchased: 106,000 @ 2.80p
Value: £2,968.00

United Utilities Group (UU.)
Director name: Mogford,Steven L
Amount purchased: 16 @ 1,120.70p
Value: £179.31

United Utilities Group (UU.)
Director name: Beardmore,Louise
Amount purchased: 16 @ 1,120.70p
Value: £179.31

United Utilities Group (UU.)
Director name: Aspin,Phil
Amount purchased: 16 @ 1,120.70p
Value: £179.31

Xp Factory (XPF)
Director name: Bird,Graham
Amount purchased: 1,066 @ 14.90p
Value: £158.83

Xp Factory (XPF)
Director name: Harpham,Richard
Amount purchased: 1,066 @ 14.90p
Value: £158.83

Calnex Solutions (CLX)
Director name: Greenan,Ashleigh Joanne
Amount purchased: 94 @ 159.65p
Value: £150.07

Calnex Solutions (CLX)
Director name: Cook,Thomas (Tommy)
Amount purchased: 94 @ 159.65p
Value: £150.07

Aj Bell (AJB)
Director name: Stott,Roger
Amount purchased: 46 @ 326.00p
Value: £149.96


Top Director Sells
Pendragon (PDG)
Director name: Berman,William
Amount sold: 1,363,228 @ 24.10p
Value: £328,537.94

Globaldata (DATA)
Director name: Lilley,Graham
Amount sold: 20,000 @ 1,265.00p
Value: £252,999.99

Pendragon (PDG)
Director name: Willis,Mark Simon
Amount sold: 749,775 @ 24.10p
Value: £180,695.77