Director dealings: Chaarat chairman's Bermudan holding buys up shares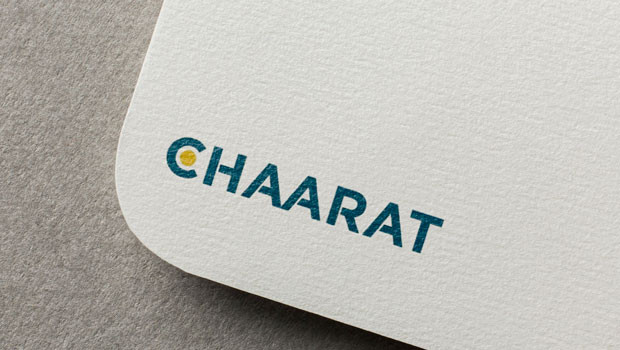 CLS Holdings disclosed a market share purchase by its chairman on Wednesday, worth almost £90,000.
The FTSE 250 property investor said non-executive chair Lennart Sten had bought 40,000 shares in the company on the London Stock Exchange.
Sten paid 222.4p for each of the shares, spending a total of £88,960 in the process.
Armenia and Kyrgyz Republic-focussed gold miner Chaarat Gold Holdings also reported a number of share purchases related to its chairman, spread across four transactions.
The shares were bought by the Bermuda-domiciled Labro Investments Limited, which is majority-controlled by Chaarat chair Martin Andersson.
In the first transaction, Labro spent £79,502.65 on 418,435 shares, and in the second it spent £19,000 on 100,000 shares.
Both the third and fourth transactions saw Labro pick up 50,000 shares for £9,500 respectively, with all the purchases at a share price of 19p each.
Chaarat said that, following the purchases, Labro held 305,144,333 shares, or 44.25% of its share capital, with Labro and Andersson holding a combined 312,113,925 shares, or 45.26% of its capital.
Labro Investments Limited was one of 800,000 offshore entities identified in the Paradise Papers leak in 2017, being linked to Bermudan law firm Appleby.
Martin Andersson was not named as a shareholder or officer of Labro at the time, according to data from the International Consortium of Investigative Journalism.
At 1621 GMT, shares in CLS Holdings were down 0.23% at 218p, and those in Chaarat Gold Holdings were 2.06% weaker at 19p.
Top Director Buys
Cls Holdings (CLI)
Director name: Sten,Lennart
Amount purchased: 40,000 @ 222.40p
Value: £88,960.00

Chaarat Gold Holdings Ltd. (di) (CGH)
Director name: Andersson,Martin
Amount purchased: 418,435 @ 19.00p
Value: £79,502.65

Microlise Group (SAAS)
Director name: Raza,Nadeem
Amount purchased: 32,500 @ 154.23p
Value: £50,125.01

Microlise Group (SAAS)
Director name: Wynn,William
Amount purchased: 32,500 @ 154.23p
Value: £50,125.01

Marlowe (MRL)
Director name: Councell ,Adam
Amount purchased: 5,600 @ 892.00p
Value: £49,952.00

Stv Group (STVG)
Director name: Reynolds,Paul
Amount purchased: 10,000 @ 347.00p
Value: £34,700.00

Jpmorgan Russian Securities (JRS)
Director name: Dunster,Ashley
Amount purchased: 5,000 @ 620.00p
Value: £31,000.00

Chaarat Gold Holdings Ltd. (di) (CGH)
Director name: Andersson,Martin
Amount purchased: 100,000 @ 19.00p
Value: £19,000.00

Oxford Biodynamics (OBD)
Director name: Wakefield,Matthew
Amount purchased: 50,000 @ 29.34p
Value: £14,670.00

Uls Technology (ULS)
Director name: Scott,Oliver Rupert Andrew
Amount purchased: 15,000 @ 82.88p
Value: £12,432.00

Uls Technology (ULS)
Director name: Scott,Oliver Rupert Andrew
Amount purchased: 12,700 @ 83.09p
Value: £10,552.99

Castings (CGS)
Director name: Vicary,Adam
Amount purchased: 3,000 @ 350.00p
Value: £10,500.00

Superdry (SDRY)
Director name: Wills,Shaun
Amount purchased: 4,273 @ 234.10p
Value: £10,003.09

Manchester & London Investment Trust (MNL)
Director name: Morris,Daren John
Amount purchased: 2,000 @ 492.01p
Value: £9,840.20

Manchester & London Investment Trust (MNL)
Director name: Morris,Daren John
Amount purchased: 2,000 @ 485.32p
Value: £9,706.40

Manchester & London Investment Trust (MNL)
Director name: Morris,Daren John
Amount purchased: 2,000 @ 484.31p
Value: £9,686.20

Manchester & London Investment Trust (MNL)
Director name: Morris,Daren John
Amount purchased: 2,000 @ 483.99p
Value: £9,679.80

Manchester & London Investment Trust (MNL)
Director name: Morris,Daren John
Amount purchased: 2,000 @ 483.15p
Value: £9,663.00

Oxford Biodynamics (OBD)
Director name: Stockdale,Paul
Amount purchased: 35,000 @ 27.20p
Value: £9,520.00

Chaarat Gold Holdings Ltd. (di) (CGH)
Director name: Andersson,Martin
Amount purchased: 50,000 @ 19.00p
Value: £9,500.00

Chaarat Gold Holdings Ltd. (di) (CGH)
Director name: Andersson,Martin
Amount purchased: 50,000 @ 19.00p
Value: £9,500.00

Cropper (james) (CRPR)
Director name: Court ,Martin
Amount purchased: 500 @ 1,438.00p
Value: £7,190.00

Oxford Biodynamics (OBD)
Director name: Wakefield,Matthew
Amount purchased: 25,000 @ 27.00p
Value: £6,750.00

Quarto Group Inc. (QRT)
Director name: Lau,Chuk Kin
Amount purchased: 5,000 @ 124.75p
Value: £6,237.50

Brewin Dolphin Holdings (BRW)
Director name: Hall,Joanna
Amount purchased: 1,542 @ 322.00p
Value: £4,965.24

Chaarat Gold Holdings Ltd. (di) (CGH)
Director name: Andersson,Martin
Amount purchased: 9,855 @ 19.00p
Value: £1,872.45

Gcp Infrastructure Investments Ltd (GCP)
Director name: Crichard,Dawn
Amount purchased: 9,296 @ 1.08p
Value: £100.02