Director dealings: Centralnic director raises stake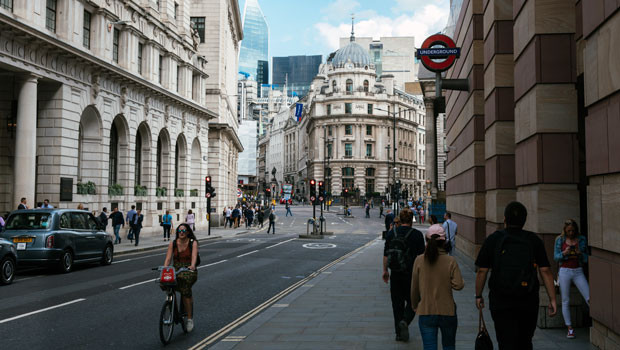 Centralnic revealed on Wednesday that non-executive director Max Royde had acquired 334,819 ordinary shares in the AIM-listed IT services firm.
Royde, who made the purchase via his interest in Kestrel Partners, snapped the shares at an average price of 133.64p each, for a total value of £447,438.03.
Following the transaction, Royde was deemed to have a beneficial interest in 17.92m shares in the company.
As of 1620 GMT, Centralnic shares were up 1.59% at 128.0p.
Reporting by Iain Gilbert at Sharecast.com
Top Director Buys
Advancedadvt Limited Npv (di) (ADVT)
Director name: Murria,Vin
Amount purchased: 10,635,000 @ 77.00p
Value: £8,188,949.80

Centralnic Group (CNIC)
Director name: Royde ,Max
Amount purchased: 334,819 @ 133.64p
Value: £447,438.03

Dr. Martens (DOCS)
Director name: Weedall,Lynne
Amount purchased: 6,000 @ 189.36p
Value: £11,361.85

Inspiration Healthcare Group (IHC)
Director name: Shanahan,Liz
Amount purchased: 14,532 @ 61.85p
Value: £8,988.04

Ao World (AO.)
Director name: Roberts,John
Amount purchased: 8,400 @ 60.51p
Value: £5,082.84

Lpa Group (LPA)
Director name: Wakeford,Gordon
Amount purchased: 6,300 @ 80.00p
Value: £5,040.00

Ao World (AO.)
Director name: Higgins,Mark
Amount purchased: 8,200 @ 60.96p
Value: £4,998.72

Cloudbreak Discovery (CDL)
Director name: Hardy,Samuel Anthony "Kyler"
Amount purchased: 189,644 @ 2.00p
Value: £3,792.88


Top Director Sells
Advancedadvt Limited Npv (di) (ADVT)
Director name: Murria,Vin
Amount sold: 10,635,000 @ 77.00p
Value: £8,188,949.80