Director dealings: Carclo CEO buys 100,000 shares following profit warning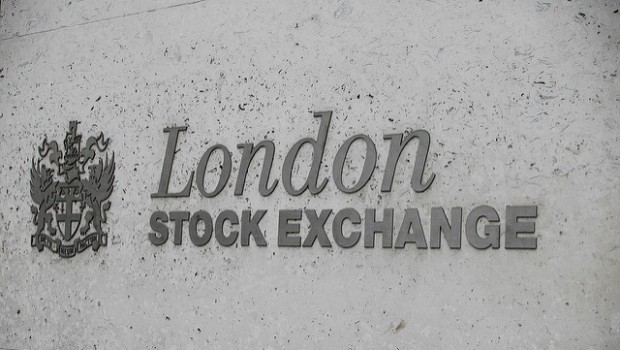 Chris Malley, chief executive officer of technical plastics producer Carclo picked up £83,870 worth of shares in the group on Wednesday.
Malley, who has been with Carclo since 2013, made the purchase of 100,000 ordinary shares at 83.87 pence each.
Carclo announced earlier in the month that its financial performance for the full year would be significantly lower than expected, after the stronger second half performance it was banking on failed to come to pass.
The warning sent Carclo shares into freefall, dropping almost 50% lower to 66p per share from the 126p they were before.
As of 1630 GMT, shares were flat on the day's trading at 84.00p.
Top Director Buys
Staffline Group (STAF)
Director name: Pullen,Chris
Amount purchased: 275,000 @ 999.00p
Value: £2,747,249.94

Staffline Group (STAF)
Director name: Watts,Michael
Amount purchased: 125,000 @ 999.00p
Value: £1,248,749.97

Carclo (CAR)
Director name: Malley ,Chris
Amount purchased: 100,000 @ 83.87p
Value: £83,870.00

Staffline Group (STAF)
Director name: Pullen,Chris
Amount purchased: 5,043 @ 991.37p
Value: £49,994.79

Lakehouse (LAKE)
Director name: Zissman,Derek
Amount purchased: 100,000 @ 39.50p
Value: £39,500.00

Hollywood Bowl Group (BOWL)
Director name: Schofield,Ivan
Amount purchased: 15,350 @ 205.00p
Value: £31,467.50

Benchmark Holdings (BMK)
Director name: Quinn,Kevin
Amount purchased: 35,929 @ 69.55p
Value: £24,988.62

Lok'n Store Group (LOK)
Director name: Newman ,Neil
Amount purchased: 6,000 @ 400.00p
Value: £24,000.00

Fox Marble Holdings (FOX)
Director name: Terry ,Colin
Amount purchased: 214,285 @ 10.50p
Value: £22,499.92

Fox Marble Holdings (FOX)
Director name: Harrison,Roy
Amount purchased: 197,619 @ 10.50p
Value: £20,749.99

Hollywood Bowl Group (BOWL)
Director name: Schofield,Ivan
Amount purchased: 9,650 @ 205.00p
Value: £19,782.50

Connect Group (CNCT)
Director name: Bauernfeind,David
Amount purchased: 20,000 @ 74.93p
Value: £14,986.00


Top Director Sells