Director dealings: Candy Ventures ups stake in Audioboom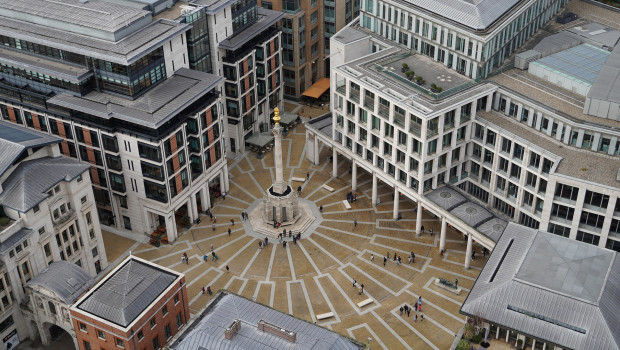 Audioboom Group revealed on Tuesday that Nicholas Candy, a person closely associated with non-executive director Steven Smith, had acquired 25,000 ordinary shares in the AIM-listed podcast company via his holding company, Candy Ventures.
Candy, a 90% shareholder in Candy Ventures, purchased the shares on Monday at an average price of 202.50p each, for a total value of £50,625.
Following the purchase, Candy was, directly and indirectly, interested in a total of 3.65m ordinary shares, representing approximately 26.1% of the company's issued ordinary share capital.
Back in July, Audioboom reported a 171% jump in revenues for its half-year to reach $9.8m.
The AIM-traded firm also said that its adjusted EBITDA loss almost halved to $1.4m for that same timeframe, from a $2.8m loss one year before.
As of 1630 BST, Audioboom shares were down 4.02% at 201.55p.
Top Director Buys
Symphony International Holdings Ltd. (SIHL)
Director name: Thadani,Anil
Amount purchased: 500,000 @ $0.59
Value: $293,017.36

Symphony International Holdings Ltd. (SIHL)
Director name: Thadani,Anil
Amount purchased: 500,000 @ $0.59
Value: $292,661.16

Dalata Hotel Group (DAL)
Director name: McCann,Pat
Amount purchased: 57,300 @ 4.45
Value: 238,083.57

Audioboom Group (BOOM)
Director name: Smith,Steven
Amount purchased: 25,000 @ 202.50p
Value: £50,625.00

Bermele (BERM)
Director name: Reeves,Anthony
Amount purchased: 1,800,000 @ 1.26p
Value: £22,680.00

Tlou Energy Limited (di) (TLOU)
Director name: Rechka Gilby,Anthony
Amount purchased: 287,791 @ $0.09
Value: $14,608.68

Permanent Tsb Group Holdings (IL0A)
Director name: Slattery,Ken
Amount purchased: 10,000 @ 1.03
Value: 10,300.00

Permanent Tsb Group Holdings (IL0A)
Director name: OÂ'Neill,Julie
Amount purchased: 10,000 @ 1.00
Value: 10,000.00

Oxford Biodynamics (OBD)
Director name: Diggle,Stephen Charles
Amount purchased: 10,000 @ 90.00p
Value: £9,000.00

Sdx Energy Inc. (di) (SDX)
Director name: Linacre,Tim
Amount purchased: 45,000 @ 19.20p
Value: £8,640.00

Ejf Investments Ltd Npv (EJFI)
Director name: Watkins,Nick
Amount purchased: 3,000 @ 177.00p
Value: £5,310.00

Marshalls (MSLH)
Director name: Clarke,Jack
Amount purchased: 22 @ 683.80p
Value: £150.44

Marshalls (MSLH)
Director name: Coffey,Martyn
Amount purchased: 22 @ 683.80p
Value: £150.44


Top Director Sells
Iqgeo Group (IQG)
Director name: Scott,Oliver Rupert Andrew
Amount sold: 7,323,246 @ 46.00p
Value: £3,368,693.22

Iqgeo Group (IQG)
Director name: Sansom ,Robert
Amount sold: 2,404,185 @ 46.00p
Value: £1,105,925.12