Director dealings: Cake Box CFO lowers stake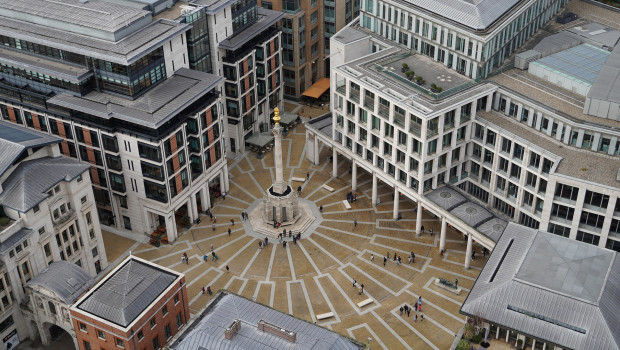 Cake Box revealed on Wednesday that chief financial officer Pardip Dass had disposed of 375,000 ordinary shares in the AIM-listed bakery chain.
Dass, who co-founded the company with his cousin, sold the shares on Tuesday at an average price of 345.0p each, for a total value of £1.29m.
Following the sale, Dass still retains an interest in 2.01m ordinary Cake Box shares, representing 5.03% of the company's current issued share capital.
As of 1645 BST, Cake Box shares were down 0.14% at 344.50p.
Top Director Buys
(BIRD)
Director name: McDonough,Ian
Amount purchased: 349,139 @ 34.70p
Value: £121,151.23

(BIRD)
Director name: McDonough,Ian
Amount purchased: 230,000 @ 34.28p
Value: £78,848.60

Symphony International Holdings Ltd. (SIHL)
Director name: Thadani,Anil
Amount purchased: 119,859 @ $0.44
Value: $52,210.58

Fisher (james) & Sons (FSJ)
Director name: O'Lionaird,Eoghan
Amount purchased: 5,000 @ 869.00p
Value: £43,450.00

Fisher (james) & Sons (FSJ)
Director name: Kennedy,Duncan
Amount purchased: 5,000 @ 865.98p
Value: £43,299.10

Fisher (james) & Sons (FSJ)
Director name: Cockburn,Angus
Amount purchased: 5,000 @ 860.00p
Value: £43,000.00

Trackwise Designs (TWD)
Director name: Hodgkins,Mark
Amount purchased: 10,000 @ 243.00p
Value: £24,300.00

(BIRD)
Director name: Bentley ,Andrew
Amount purchased: 58,500 @ 33.70p
Value: £19,717.42

Dr. Martens (DOCS)
Director name: Weedall,Lynne
Amount purchased: 4,000 @ 399.31p
Value: £15,972.49

(BIRD)
Director name: Honeycutt,John
Amount purchased: 40,000 @ $0.48
Value: $15,868.72

Cloudcall Group (CALL)
Director name: Cleaver,Simon
Amount purchased: 26,000 @ 56.70p
Value: £14,742.00

Uls Technology (ULS)
Director name: Scott,Oliver Rupert Andrew
Amount purchased: 18,000 @ 77.00p
Value: £13,860.00

Uls Technology (ULS)
Director name: Scott,Oliver Rupert Andrew
Amount purchased: 15,000 @ 76.88p
Value: £11,532.00

Diurnal Group (DNL)
Director name: Bungay ,Richard
Amount purchased: 19,386 @ 54.10p
Value: £10,486.86

(BIRD)
Director name: Honeycutt,John
Amount purchased: 10,460 @ $0.48
Value: $4,122.93

Pan African Resources (PAF)
Director name: Loots ,Cobus
Amount purchased: 200,000 @ 0.17p
Value: £334.00

Mortgage Advice Bureau (holdings) (MAB1)
Director name: Thompson,Ben
Amount purchased: 22 @ 1,360.00p
Value: £299.20

Mortgage Advice Bureau (holdings) (MAB1)
Director name: Tilley,Lucy
Amount purchased: 22 @ 1,360.00p
Value: £299.20

Pan African Resources (PAF)
Director name: Loots ,Cobus
Amount purchased: 100,000 @ 0.17p
Value: £173.00

Sse (SSE)
Director name: Alexander,Gregor
Amount purchased: 9 @ 1,655.66p
Value: £149.01

Sse (SSE)
Director name: Phillips-Davies,Alistair
Amount purchased: 8 @ 1,655.66p
Value: £132.45

Sse (SSE)
Director name: Pibworth ,Martin
Amount purchased: 2 @ 1,655.66p
Value: £33.11


Top Director Sells
Cake Box Holdings (CBOX)
Director name: Dass,Pardip Kumar
Amount sold: 375,000 @ 345.00p
Value: £1,293,750.02

Frontier Developments (FDEV)
Director name: Bevis ,Alex
Amount sold: 19,930 @ 2,755.00p
Value: £549,071.48

Frontier Developments (FDEV)
Director name: Gammon,David Ranken
Amount sold: 10,000 @ 2,700.28p
Value: £270,027.50

Britvic (BVIC)
Director name: Litherland,Simon
Amount sold: 1,063 @ 937.00p
Value: £9,960.31