Director dealings: Burford Capital's deputy chairman ups stake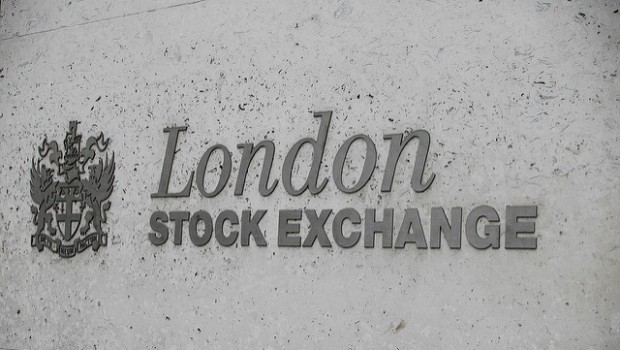 Burford Capital revealed on Wednesday that deputy chairman Hugh Wilson had purchased 29,410 in the embattled funding giant.
Wilson, who has served as deputy chairman at Burford since its inception, acquired the shares on Tuesday at an average price of 703p each, for a total value of £206,752.31.
Following the purchase, Wilson controlled a total of 254,410 ordinary shares, amounting to 0.12% of Burford's issued share capital.
Burford shares tanked during the previous week after US research firm Muddy Waters accused the company of "egregiously misrepresenting" its returns and "the state of its overall business".
On Monday, a day after short-seller Gotham City Research said the group was "inappropriately financed", Burford insisted that last week's share price slump was down to "illegal market manipulation".
As of 1635 BST, Burford shares had slipped 4.87% to 777p.
Top Director Buys
General Electric Co (GEC)
Director name: Culp Jr,Lawrence
Amount purchased: 331,684 @ $9.04
Value: $2,681,618.43

Burford Capital (BUR)
Director name: Wilson,Hugh Steven
Amount purchased: 29,410 @ 703.00p
Value: £206,752.31

Diversified Gas & Oil (DGOC)
Director name: Johnson,David Edward
Amount purchased: 70,000 @ 103.32p
Value: £72,326.10

Vitec Group (VTC)
Director name: McHoul,Ian P
Amount purchased: 5,000 @ 1,118.09p
Value: £55,904.50

Glanbia (GLB)
Director name: Ahern,Patsy
Amount purchased: 4,000 @ 11.53
Value: 46,120.00

W Resources (WRES)
Director name: Masterman,Michael
Amount purchased: 10,000,000 @ 0.42p
Value: £41,500.00

Oxford Biodynamics (OBD)
Director name: Diggle,Stephen Charles
Amount purchased: 15,000 @ 105.00p
Value: £15,750.00

Audioboom Group (BOOM)
Director name: Tobin,Michael
Amount purchased: 7,073 @ 204.50p
Value: £14,464.29

Glanbia (GLB)
Director name: Gorman ,Vincent
Amount purchased: 1,000 @ 11.44
Value: 11,440.00

Mercantile Investment Trust (the) (MRC)
Director name: Kitchen,Graham
Amount purchased: 5,000 @ 192.33p
Value: £9,616.67

Minds + Machines Group Limited (di) (MMX)
Director name: Turcan,Henry
Amount purchased: 100,000 @ 5.80p
Value: £5,800.00

Essentra (ESNT)
Director name: Demby,Nicki
Amount purchased: 750 @ 403.80p
Value: £3,028.50

Audioboom Group (BOOM)
Director name: Tobin,Michael
Amount purchased: 232 @ 203.00p
Value: £470.96

Sthree (STHR)
Director name: Smith,Alex
Amount purchased: 71 @ 267.00p
Value: £189.57

Rotork (ROR)
Director name: Hostetler,Kevin
Amount purchased: 49 @ 305.50p
Value: £149.70

Rotork (ROR)
Director name: Davis,Jonathan
Amount purchased: 49 @ 305.50p
Value: £149.70

Imi (IMI)
Director name: Shook ,Daniel
Amount purchased: 14 @ 937.20p
Value: £131.21

Imi (IMI)
Director name: Twite,Roy
Amount purchased: 13 @ 937.20p
Value: £121.84


Top Director Sells
Liontrust Asset Management (LIO)
Director name: Ions,John Stephen
Amount sold: 93,922 @ 745.00p
Value: £699,718.88

Liontrust Asset Management (LIO)
Director name: Abrol,Vinay Kumar
Amount sold: 61,898 @ 745.00p
Value: £461,140.09

Newriver Reit (NRR)
Director name: Lockhart,Allan
Amount sold: 75,000 @ 160.40p
Value: £120,300.00

Unicorn Aim Vct (UAV)
Director name: Hamer,Jeremy J
Amount sold: 28,254 @ 139.75p
Value: £39,484.97

Newriver Reit (NRR)
Director name: Lockhart,Allan
Amount sold: 20,032 @ 160.00p
Value: £32,051.20

Fidelity Asian Values (FAS)
Director name: Brady,Clare
Amount sold: 2,500 @ 429.00p
Value: £10,725.00