Director dealings: Bridgepoint chair buys almost £1m in shares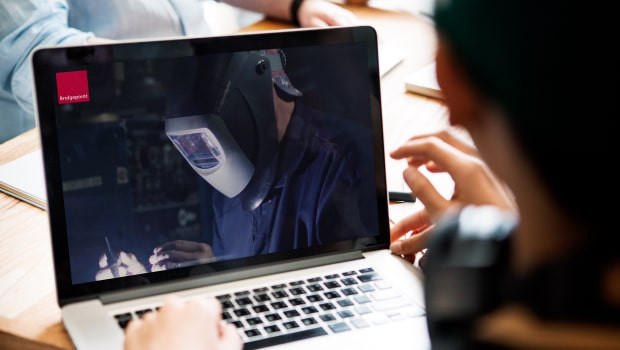 Bridgepoint shares were in negative territory on Friday afternoon, after the company's chairman spent almost £1m on 400,000 of its shares.
The FTSE 250 firm said William Jackson bought 300,000 shares in the first transaction on Wednesday, and 100,000 in the second on Thursday.
Both tranches of shares were acquired in single transactions on the London Stock Exchange.
In the first, Jackson paid 237.9p for each share for a total of £713,699.98, and in the second he paid 235.4p apiece to value the transaction at £235,400.01.
At 1335 BST, shares in Bridgepoint Group were down 3.75% at 215.8p.
Reporting by Josh White at Sharecast.com.
Top Director Buys
Bridgepoint Group (reg S) (BPT)
Director name: Jackson,William
Amount purchased: 300,000 @ 237.90p
Value: £713,699.98

Big Yellow Group (BYG)
Director name: Vetch,Nicholas
Amount purchased: 22,000 @ 1,134.00p
Value: £249,480.00

Bridgepoint Group (reg S) (BPT)
Director name: Jackson,William
Amount purchased: 100,000 @ 235.40p
Value: £235,400.01

Wood Group (john) (WG.)
Director name: Gilmartin ,Ken
Amount purchased: 170,000 @ $1.57
Value: $220,087.42

S4 Capital (SFOR)
Director name: Walker,Rupert Faure
Amount purchased: 96,949 @ 158.39p
Value: £153,557.52

Future (FUTR)
Director name: Ladkin-Brand,Penny
Amount purchased: 7,138 @ 1,387.00p
Value: £99,004.06

Barratt Developments (BDEV)
Director name: Scott,Mike
Amount purchased: 15,744 @ 413.30p
Value: £65,069.95

Redde Northgate (REDD)
Director name: Pattullo ,John
Amount purchased: 20,000 @ 318.66p
Value: £63,731.12

Barratt Developments (BDEV)
Director name: Allan,John
Amount purchased: 12,000 @ 413.85p
Value: £49,662.00

Future (FUTR)
Director name: Byng-Thorne,Zillah
Amount purchased: 2,100 @ 1,382.85p
Value: £29,039.92

Future (FUTR)
Director name: Byng-Thorne,Zillah
Amount purchased: 1,276 @ 1,435.00p
Value: £18,310.60

Cvs Group (CVSG)
Director name: Connell,Richard A
Amount purchased: 3,500 @ 16.18p
Value: £566.30

Cvs Group (CVSG)
Director name: Connell,Richard A
Amount purchased: 1,000 @ 16.18p
Value: £161.80

Centaur Media (CAU)
Director name: Mukerji,Swagatam
Amount purchased: 333 @ 45.00p
Value: £149.85


Top Director Sells
Keywords Studios (KWS)
Director name: Hauck,Jon
Amount sold: 200 @ 2,336.00p
Value: £4,672.00