Director dealings: Brewin Dolphin finance director purchases shares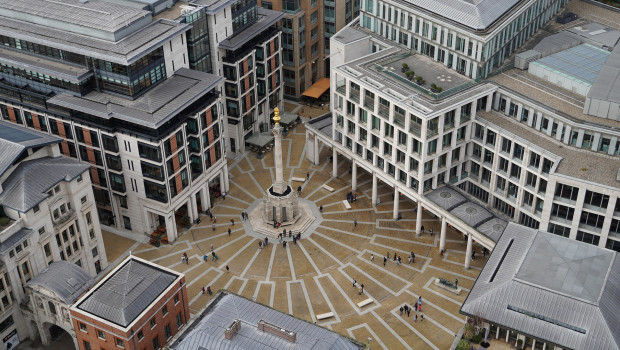 Brewin Dolphin revealed on Wednesday that finance director Siobhan Boylan had purchased 33,118 ordinary shares in the FTSE 250-listed wealth management firm.
Boylan, who joined the firm from Legal & General earlier in the year, bought the shares at an average price of 300.40p each, for a total transaction value of £99,486.47.
Back in July, Brewin Dolphin said it had seen total funds increase in the third quarter, driven by good inflows and investment performance.
Total funds increased 4% to £44.1bn, while discretionary funds grew 4.3% to £39.1bn.
Discretionary net flows, including transfers, were £300,000m - in line with the prior quarter and representing an annualised growth rate of 3.2%.
Total income improved 4% to £87.3m, with discretionary income increasing 4% to £76.2m and financial planning income growing 22% to £7.2m.
As of 1615 BST, Brewin Dolphin shares had dipped 1.91% to 298.20p.
Top Director Buys
Brewin Dolphin Holdings (BRW)
Director name: Boylan,Siobhan
Amount purchased: 33,118 @ 300.40p
Value: £99,486.47

Bhp Group (BHP)
Director name: Kilsby,Susan
Amount purchased: 2,900 @ 1,713.00p
Value: £49,677.00

Oxford Biodynamics (OBD)
Director name: Diggle,Stephen Charles
Amount purchased: 40,000 @ 90.00p
Value: £36,000.00

Sirius Real Estate Ltd. (SRE)
Director name: Peggie,James
Amount purchased: 31,000 @ 68.99p
Value: £21,388.42

Condor Gold (CNR)
Director name: Mellon ,James(Jim)
Amount purchased: 50,000 @ 23.00p
Value: £11,500.00

Optibiotix Health (OPTI)
Director name: Narbel,Frederic
Amount purchased: 17,000 @ 50.00p
Value: £8,500.00

Rockhopper Exploration (RKH)
Director name: MacDonald,Stewart
Amount purchased: 723 @ 20.75p
Value: £150.02

Rockhopper Exploration (RKH)
Director name: Moody,Samuel John
Amount purchased: 722 @ 20.75p
Value: £149.81


Top Director Sells
Sirius Real Estate Ltd. (SRE)
Director name: Peggie,James
Amount sold: 31,000 @ 68.92p
Value: £21,365.54