Director dealings: Boohoo directors raises stake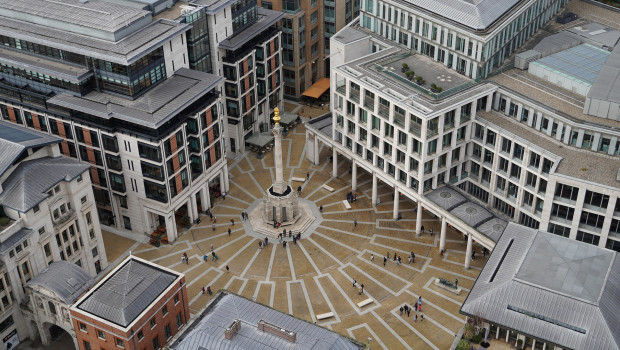 Boohoo Group revealed on Friday that non-executive director Iain McDonald had acquired 100,000 ordinary shares in the London-listed retailer.
McDonald, who joined Boohoo's board back in 2017, purchased the shares at an average price of 334.77p each, for a total value of £334,770.01.
Earlier in February, Boohoo agreed to pay £25.2m for the Burton, Dorothy Perkins and Wallis brands from the administration of Philip Green's Arcadia empire to strengthen its menswear offer and reach a wider customer base.
As of 1640 GMT, Boohoo shares were up 0.96% at 338.0p.
Top Director Buys
Boohoo Group (BOO)
Director name: McDonald,Iain
Amount purchased: 100,000 @ 334.77p
Value: £334,770.01

Trans-siberian Gold (TSG)
Director name: Fenner,Florian
Amount purchased: 1,843,620 @ 10.00p
Value: £184,362.00

Spectris (SXS)
Director name: Heath ,Andrew
Amount purchased: 4,968 @ 3,018.80p
Value: £149,973.98

Spectris (SXS)
Director name: Harding ,Derek
Amount purchased: 3,166 @ 2,999.73p
Value: £94,971.45

Genus (GNS)
Director name: Ferguson,Iain
Amount purchased: 1,000 @ 4,850.79p
Value: £48,507.87

Morses Club (MCL)
Director name: Campbell,Graeme
Amount purchased: 40,000 @ 65.77p
Value: £26,308.00

Genus (GNS)
Director name: Ferguson,Iain
Amount purchased: 500 @ 4,850.75p
Value: £24,253.75

Edinburgh Inv Trust (EDIN)
Director name: Hastings,Victoria (Vicky)
Amount purchased: 4,000 @ 568.00p
Value: £22,720.00

Fulcrum Utility Services Ltd. (di) (FCRM)
Director name: Lavelle,Dominic
Amount purchased: 50,000 @ 36.35p
Value: £18,175.00

Spectris (SXS)
Director name: Williamson,Mark
Amount purchased: 529 @ 3,019.94p
Value: £15,975.46

Amigo Holdings (AMGO)
Director name: Jennison,Gary
Amount purchased: 100,000 @ 11.25p
Value: £11,252.80

Amigo Holdings (AMGO)
Director name: Jennison,Gary
Amount purchased: 100,000 @ 11.25p
Value: £11,252.80

Amigo Holdings (AMGO)
Director name: Corcoran ,Michael
Amount purchased: 95,000 @ 11.32p
Value: £10,750.39

4basebio Uk Societas (4BB)
Director name: Lanckriet,Heikki
Amount purchased: 3,000 @ 345.00p
Value: £10,350.00

Amigo Holdings (AMGO)
Director name: Jennison,Gary
Amount purchased: 50,000 @ 11.22p
Value: £5,608.40

Mortgage Advice Bureau (holdings) (MAB1)
Director name: Imlach,Nathan James McLean
Amount purchased: 167 @ 955.00p
Value: £1,594.85

Pantheon International (PIN)
Director name: Nicklin ,Susannah
Amount purchased: 59 @ 2,463.57p
Value: £1,453.51

Reabold Resources (RBD)
Director name: Samaha,Anthony John
Amount purchased: 104,136 @ 0.58p
Value: £603.99

3i Group (III)
Director name: Wilson,Julia
Amount purchased: 13 @ 1,137.00p
Value: £147.81


Top Director Sells
Tui Ag Reg Shs (di) (TUI)
Director name: Joussen,Friedrich
Amount sold: 395,022 @ 493.78p
Value: £1,950,539.60

Tui Ag Reg Shs (di) (TUI)
Director name: Joussen,Friedrich
Amount sold: 447,910 @ 4.48
Value: 1,807,417.82

Games Workshop Group (GAW)
Director name: Donaldson,Nicholas J
Amount sold: 8,000 @ 9,720.96p
Value: £777,676.82

Stock Spirits Group (STCK)
Director name: Stachowicz,Miroslaw
Amount sold: 13,164 @ 273.17p
Value: £35,960.10