Director dealings: Bonhill finance director ups stake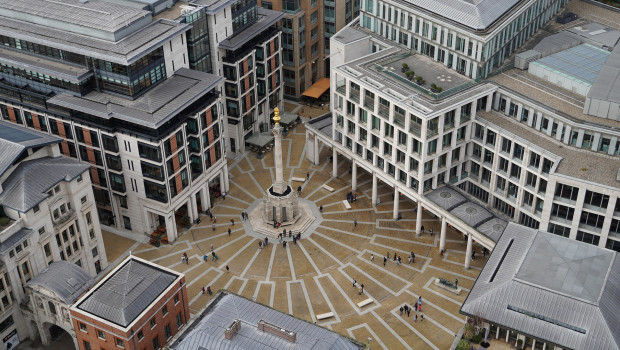 Bonhill Group revealed on Tuesday that group finance director David Brown had acquired 192,307 ordinary shares in the B2B media firm.
Brown, who joined Bonhill in May 2018, purchased the shares on Monday at an average price of 52p each, for a total value of £99,999.64.
Following the purchase, Brown holds 983,973 ordinary shares in Bonhill, representing approximately 2.03% of the company's issued share capital.
Back in July, Bonhill said trading had been "challenging", with InvestmentNews experiencing three "difficult" months during the first half of 2019.
As of 1630 BST, Bonhill shares had climbed 6.51% to 56.45p.
Top Director Buys
Xlmedia (XLM)
Director name: Weihs,Ory
Amount purchased: 224,000 @ 62.00p
Value: £138,880.00

Bonhill Group (BONH)
Director name: Brown,David
Amount purchased: 192,307 @ 52.00p
Value: £99,999.64

Loopup Group (LOOP)
Director name: Hughes,Michael
Amount purchased: 133,500 @ 56.00p
Value: £74,760.00

Xlmedia (XLM)
Director name: Weihs,Ory
Amount purchased: 100,000 @ 60.00p
Value: £60,000.00

Loopup Group (LOOP)
Director name: Flavell,Steve
Amount purchased: 89,285 @ 56.00p
Value: £49,999.60

Afh Financial Group (AFHP)
Director name: Chambers ,Mark
Amount purchased: 8,620 @ 290.00p
Value: £24,998.00

Loopup Group (LOOP)
Director name: Healey,Simon
Amount purchased: 44,500 @ 56.00p
Value: £24,920.00

Homeserve (HSV)
Director name: Rusin,Tom
Amount purchased: 15 @ 1,180.00p
Value: £177.00

Homeserve (HSV)
Director name: Bower,David
Amount purchased: 13 @ 1,180.00p
Value: £153.40

Homeserve (HSV)
Director name: Harpin,Richard
Amount purchased: 13 @ 1,180.00p
Value: £153.40

Centaur Media (CAU)
Director name: Mukerji,Swagatam
Amount purchased: 420 @ 35.73p
Value: £150.05

Centaur Media (CAU)
Director name: Smith,Linda
Amount purchased: 420 @ 35.73p
Value: £150.05

Centaur Media (CAU)
Director name: Vidler ,Andria
Amount purchased: 419 @ 35.73p
Value: £149.69

Paypoint (PAY)
Director name: Kentleton,Rachel
Amount purchased: 13 @ 941.80p
Value: £122.43


Top Director Sells
Mj Gleeson (GLE)
Director name: Mills,Christopher H B
Amount sold: 50,000 @ 792.00p
Value: £396,000.00

Mj Gleeson (GLE)
Director name: Mills,Christopher H B
Amount sold: 4,640 @ 814.67p
Value: £37,800.84