Director dealings: Billington Holdings' Ospelt lowers stake via Gutenga Investments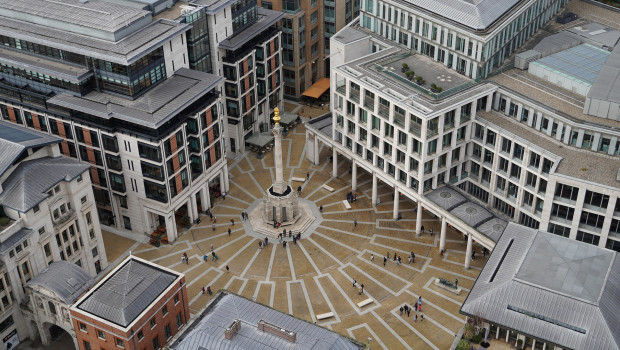 Billington Holdings revealed on Wednesday that Gutenga Investments, a company connected to non-executive director Alexander Ospelt, had offloaded 50,000 ordinary shares in the AIM-listed construction firm.
Ospelt, who was appointed to Billington's board back in January 2013, sold the shares on Tuesday at an average price of 347.0p each, for a total value of £173,500.
Gutenga Investments now holds 5.81m ordinary shares in the company, representing 45% of the total number of Billington's issued shares.
As of 1630 GMT, Billington shares were up 1.17% at 389.50p.
Top Director Buys
Rockhopper Exploration (RKH)
Director name: Moody,Samuel John
Amount purchased: 125,000 @ 19.45p
Value: £24,312.50

Rockhopper Exploration (RKH)
Director name: Lough,Keith
Amount purchased: 80,000 @ 19.24p
Value: £15,392.00

Rockhopper Exploration (RKH)
Director name: MacDonald,Stewart
Amount purchased: 80,000 @ 19.24p
Value: £15,392.00

Rosslyn Data Technologies (RDT)
Director name: Cox,Hugh
Amount purchased: 76,923 @ 5.20p
Value: £4,000.00

Manchester & London Investment Trust (MNL)
Director name: Miller,Brett Lance
Amount purchased: 200 @ 551.85p
Value: £1,103.70

Manchester & London Investment Trust (MNL)
Director name: Miller,Brett Lance
Amount purchased: 200 @ 551.85p
Value: £1,103.70

British Land Company (BLND)
Director name: Grigg,Chris
Amount purchased: 26 @ 590.03p
Value: £153.41

Meggitt (MGGT)
Director name: Wood,Tony
Amount purchased: 22 @ 684.62p
Value: £150.62

British Land Company (BLND)
Director name: McKeown,Brona
Amount purchased: 25 @ 590.03p
Value: £147.51

British Land Company (BLND)
Director name: Carter,Simon
Amount purchased: 25 @ 590.03p
Value: £147.51

Imi (IMI)
Director name: Twite,Roy
Amount purchased: 10 @ 1,183.00p
Value: £118.30

Imi (IMI)
Director name: Shook ,Daniel
Amount purchased: 10 @ 1,183.00p
Value: £118.30


Top Director Sells
Billington Holdings (BILN)
Director name: Ospelt ,Alexander
Amount sold: 50,000 @ 347.00p
Value: £173,500.00