Director dealings: Big Technologies exec makes £120k sale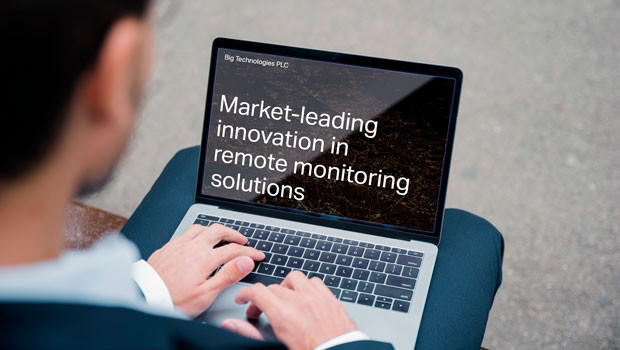 Big Technologies was in the red on Tuesday afternoon, after it emerged that its chief technology officer had sold more than £120k worth of shares.
The AIM-traded firm said in its regulator disclosure that Charles Lewinton sold 41,000 shares on 15 September.
He offloaded the shares for 295.10p each, netting him a total of £120,991.00.
Following the sale, Big Technologies said Lewinton held 81,200 of its shares, representing about 0.03% of its issued capital.
The sale was made on the same day as the release of the company's half-year report, in which it posted improvements in both revenue and profit, and upgraded its expectations for the full year.
At 1338 BST, shares in Big Technologies were down 3.36% at 288p.
Reporting by Josh White at Sharecast.com.
Top Director Buys
Itm Power (ITM)
Director name: Green,Martin
Amount purchased: 27,000 @ 112.44p
Value: £30,360.15

Chaarat Gold Holdings Ltd. (di) (CGH)
Director name: Andersson,Martin
Amount purchased: 125,471 @ 13.50p
Value: £16,938.59

Big Technologies (BIG)
Director name: Morris,Daren John
Amount purchased: 5,000 @ 295.00p
Value: £14,750.00

Chaarat Gold Holdings Ltd. (di) (CGH)
Director name: Andersson,Martin
Amount purchased: 100,000 @ 13.62p
Value: £13,616.00

Big Technologies (BIG)
Director name: Morris,Daren John
Amount purchased: 2,500 @ 297.00p
Value: £7,425.00

Big Technologies (BIG)
Director name: Morris,Daren John
Amount purchased: 2,500 @ 295.00p
Value: £7,375.00

Chaarat Gold Holdings Ltd. (di) (CGH)
Director name: Andersson,Martin
Amount purchased: 40,000 @ 13.50p
Value: £5,400.00

Chaarat Gold Holdings Ltd. (di) (CGH)
Director name: Andersson,Martin
Amount purchased: 44,798 @ 11.41p
Value: £5,111.77

Itm Power (ITM)
Director name: Cockrem ,Denise
Amount purchased: 4,534 @ 110.00p
Value: £4,987.40

Coca-cola Hbc Ag (cdi) (CCH)
Director name: Bogdanovic,Zoran
Amount purchased: 220 @ 1,928.44p
Value: £4,246.34

Chaarat Gold Holdings Ltd. (di) (CGH)
Director name: Andersson,Martin
Amount purchased: 25,000 @ 14.40p
Value: £3,600.00

B.p. Marsh & Partners (BPM)
Director name: Topping ,Daniel
Amount purchased: 823 @ 300.00p
Value: £2,469.00

Chaarat Gold Holdings Ltd. (di) (CGH)
Director name: Andersson,Martin
Amount purchased: 90 @ 10.00p
Value: £9.00


Top Director Sells
Pantheon Resources (PANR)
Director name: Hondris,Justin George
Amount sold: 2,000,000 @ 123.40p
Value: £2,467,999.94

Pantheon Resources (PANR)
Director name: Cheatham,John Bishop
Amount sold: 1,300,000 @ 123.40p
Value: £1,604,199.96

Pantheon Resources (PANR)
Director name: Rosenthal,Robert J
Amount sold: 900,000 @ 123.40p
Value: £1,110,599.97

Big Technologies (BIG)
Director name: Lewinton,Charles James John
Amount sold: 41,000 @ 295.10p
Value: £120,991.00