Director dealings: BGEO's chief financial officer sells shares for £280,000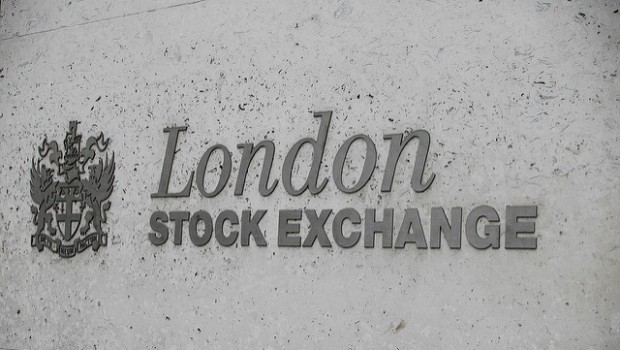 David Tsiklauri, chief financial officer of investment bank BGEO, disposed of 8,320 ordinary shares in the firm on Tuesday at a price of 3,384.00p per share, pocketing £281,548.80 in the process.
Tsiklauri had obtained that stock just a bit earlier during the same session after exercising nil-cost options to acquire 10,400 ordinary shares, pursuant to the executive equity compensation plan, with the firm advising that 2,080 of those shares received were withheld to meet tax liabilities.
The Georgian lender, which had previously announced its intention to split its banking and investment businesses, reported an 8.1% rise in its full-year profit earlier in February.
The Tbilisi-based bank saw profits rise to GEL 463.4m for the year ended 31 December, while revenue jumped 23.7% to GEL 1.1bn.
According to the company, the following day Ekaterina Shavgulidze, BGEO's Head of Investments and Business Development exercised nil-cost options on 18,350 shares, retaining 14,680 after paying taxes.
As of 1620 GMT, shares had ticked up 0.24% to 3,316.00p.
Top Director Buys
Adept Telecom (ADT)
Director name: Kingsman ,Christopher
Amount purchased: 100,000 @ 305.12p
Value: £305,125.00

British American Tobacco (BATS)
Director name: Burrows,Richard
Amount purchased: 4,000 @ 4,235.70p
Value: £169,427.84

Easyhotel (EZH)
Director name: Lane,Jonathan S
Amount purchased: 47,000 @ 110.00p
Value: £51,700.00

Easyhotel (EZH)
Director name: Parsons,Guy Paul C
Amount purchased: 27,273 @ 110.00p
Value: £30,000.30

Rotork (ROR)
Director name: Lamb,Martin
Amount purchased: 10,145 @ 289.50p
Value: £29,369.77

Trufin (TRU)
Director name: Judd,Penelope Ruth
Amount purchased: 12,685 @ 202.00p
Value: £25,623.70

Trufin (TRU)
Director name: Judd,Penelope Ruth
Amount purchased: 12,058 @ 202.00p
Value: £24,357.16

Barclays (BARC)
Director name: Turner,Mike
Amount purchased: 10,000 @ 209.70p
Value: £20,970.00

Easyhotel (EZH)
Director name: Christie ,Scott
Amount purchased: 10,000 @ 110.00p
Value: £11,000.00

Powerhouse Energy Group (PHE)
Director name: Allaun,Robert Keith
Amount purchased: 2,000,000 @ 0.51p
Value: £10,190.00

Pan African Resources (PAF)
Director name: Louw,Deon
Amount purchased: 75,000 @ R1.30
Value: R6,227.29

Easyhotel (EZH)
Director name: Vieilledent ,Marc
Amount purchased: 5,000 @ 110.00p
Value: £5,500.00

Oxford Biomedica (OXB)
Director name: Tallarigo ,Lorenzo
Amount purchased: 22,121 @ 12.00p
Value: £2,654.52

Rotork (ROR)
Director name: Davis,Jonathan
Amount purchased: 497 @ 289.50p
Value: £1,438.81

Aberdeen Asian Income Fund Ltd. (AAIF)
Director name: Arthur,Peter
Amount purchased: 476 @ 209.85p
Value: £998.89

Rotork (ROR)
Director name: James ,Sally
Amount purchased: 316 @ 289.50p
Value: £914.82

Sainsbury (j) (SBRY)
Director name: Rogers,John
Amount purchased: 45 @ 256.10p
Value: £115.25

Fidessa Group (FDSA)
Director name: Skelton ,Andy
Amount purchased: 3 @ 3,753.00p
Value: £112.59

Fidessa Group (FDSA)
Director name: Aspinwall,Chris
Amount purchased: 3 @ 3,753.00p
Value: £112.59

Fidessa Group (FDSA)
Director name: Waltho,Jonathan
Amount purchased: 3 @ 3,753.00p
Value: £112.59

Fidessa Group (FDSA)
Director name: Hamer,John
Amount purchased: 3 @ 3,753.00p
Value: £112.59


Top Director Sells
Bgeo Group (BGEO)
Director name: Tsiklauri,David
Amount sold: 8,320 @ 3,384.00p
Value: £281,548.80

Independent Inv Trust (IIT)
Director name: Ward,Maxwell C B
Amount sold: 6,000 @ 706.20p
Value: £42,372.00