Director dealings: BAT, Diaceutics execs make investments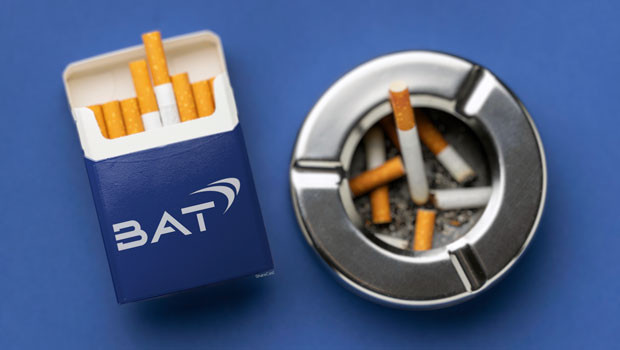 Among the list of director buys on Tuesday was British American Tobacco, after its chief executive picked up more than a quarter-of-a-million pounds worth of shares.
The company said Tadeu Marroco bought 10,000 shares on 6 June, in a single transaction on the London Stock Exchange.
He paid £25.73855 for each share, valuing the transaction at £257,385.53.
The investment came after the firm held its full-year revenue and profit guidance in an update on Tuesday morning, with trading set to be weighted towards the second half.
Elsewhere, pharmaceutical technology specialist Diaceutics disclosed a purchase made by its chief financial officer.
The company said Nick Roberts bought 21,742 shares on 5 June, also in a single transaction in London.
Roberts paid 91.75p for each share, and as a result of the investment, his shareholding now totalled 62,576 shares, representing approximately 0.07% of the company's issued share capital.
At 1407 BST, shares in British American Tobbacco were up 1.15%at 2,600p, while those in Diaceutic were down 0.62% at 90.44p.
Reporting by Josh White for Sharecast.com.
Top Director Buys
London Stock Exchange Group (LSEG)
Director name: Brand,Martin
Amount purchased: 4,940 @ 8,553.69p
Value: �422,552.30

British American Tobacco (BATS)
Director name: Marroco,Tadeu
Amount purchased: 10,000 @ 2,573.86p
Value: �257,385.50

Neometals Ltd Npv (di) (NMT)
Director name: Ritchie,Douglas
Amount purchased: 70,000 @ $0.57
Value: $21,193.05

Diaceutics (DXRX)
Director name: Roberts,Nick
Amount purchased: 21,742 @ 91.75p
Value: �19,948.29

Team (TEAM)
Director name: Clubb,Jonathan Mark Gordon
Amount purchased: 47,500 @ 40.95p
Value: �19,451.25

Aquis Exchange (AQX)
Director name: Wicker-Miurin,Fields
Amount purchased: 2,450 @ 407.00p
Value: �9,971.50

Quarto Group Inc. (QRT)
Director name: Lau,Chuk Kin
Amount purchased: 5,000 @ 172.00p
Value: �8,600.00

Touchstone Exploration Inc Npv (di) (TXP)
Director name: Baay,Paul R.
Amount purchased: 6,313 @ $0.99
Value: $3,697.49


Top Director Sells