Director dealings: Bank of Georgia, Watkin Jones chairs buy shares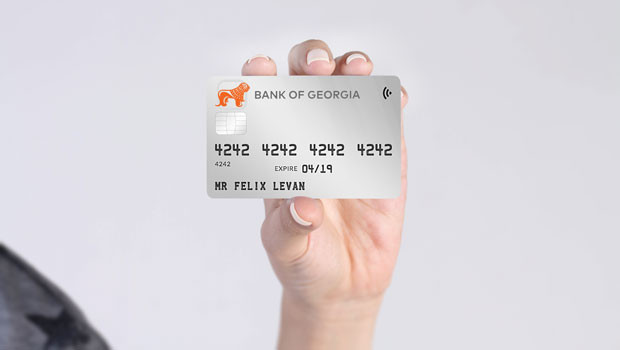 Bank of Georgia Group was at the top of the list of director buys on Tuesday, after its non-executive chairman was linked to a purchase worth more than £0.24m.
The London-listed bank said MDB Ltd bought 19,018 shares on Friday for 1,273.67p each, spending a total of £242,226.56 in the process.
It said MDB Ltd was a "person closely associated" with chairman Mel Carvill under the Market Abuse Regulations.
Elsewhere, developer and housebuilder Watkin Jones said its non-executive chair had also made a purchase, on the same day it reported positive progress in its first half.
The company said Alan Giddins bought 21,500 of its shares on Tuesday at a price of 231p each, spending a total of £49,665.
Following the transaction, it said Giddins had an interest in 85,500 of its shares, representing 0.03% of its issued share capital.
Top Director Buys
Bank Of Georgia Group (BGEO)
Director name: Carvill,Mel
Amount purchased: 19,018 @ 1,273.67p
Value: £242,226.56

F&c Investment Trust (FCIT)
Director name: Ecsery,Francesca
Amount purchased: 5,936 @ 842.25p
Value: £49,995.96

Watkin Jones (WJG)
Director name: Giddins,Alan
Amount purchased: 21,500 @ 231.00p
Value: £49,665.00

Audioboom Group (BOOM)
Director name: Tobin,Michael
Amount purchased: 1,176 @ 1,660.00p
Value: £19,521.60

Bhp Group Limited Npv (di) (BHP)
Director name: Hinchliffe ,Michelle
Amount purchased: 769 @ $45.48
Value: $18,511.69

Anglo American (AAL)
Director name: Pearce,Stephen
Amount purchased: 5 @ 3,373.00p
Value: £168.65

Anglo American (AAL)
Director name: O'Neill ,Tony
Amount purchased: 5 @ 3,373.00p
Value: £168.65

Victrex Plc (VCT)
Director name: Court ,Martin
Amount purchased: 9 @ 1,704.00p
Value: £153.36

British Land Company (BLND)
Director name: Mistry,Bhavesh
Amount purchased: 30 @ 505.68p
Value: £151.70

British Land Company (BLND)
Director name: Carter,Simon
Amount purchased: 30 @ 505.68p
Value: £151.70

Mitie Group (MTO)
Director name: Bentley,Phillip
Amount purchased: 277 @ 54.10p
Value: £149.86

Anglo American (AAL)
Director name: Wanblad ,Duncan
Amount purchased: 4 @ 3,373.00p
Value: £134.92

C&c Group (cdi) (CCR)
Director name: McMahon,Patrick
Amount purchased: 55 @ 219.00p
Value: £120.45


Top Director Sells
Sampo Oyj (0HAG)
Director name: Wahlroos,Björn
Amount sold: 400,000 @ 44.99
Value: 17,996,359.25

Sampo Oyj (0HAG)
Director name: Wahlroos,Björn
Amount sold: 250,000 @ 46.17
Value: 11,542,175.29

Sampo Oyj (0HAG)
Director name: Wahlroos,Björn
Amount sold: 250,000 @ 45.64
Value: 11,409,049.99

Smith & Nephew (SN.)
Director name: Nath,Deepak
Amount sold: 26,529 @ 1,278.01p
Value: £339,043.65

Just Group (JUST)
Director name: Parsons,Andy
Amount sold: 95,161 @ 80.45p
Value: £76,557.02

Aptitude Software Group (APTD)
Director name: Wood ACA,Philip
Amount sold: 15,630 @ 329.00p
Value: £51,422.70

Deliveroo Class A (ROO)
Director name: Miller,Adam
Amount sold: 40,500 @ 91.00p
Value: £36,855.00

Rotork (ROR)
Director name: Huynh,Kiet
Amount sold: 11,820 @ 270.40p
Value: £31,961.28