Director dealings: Bank of Cyprus director invests, Phoenix CEO covers tax bill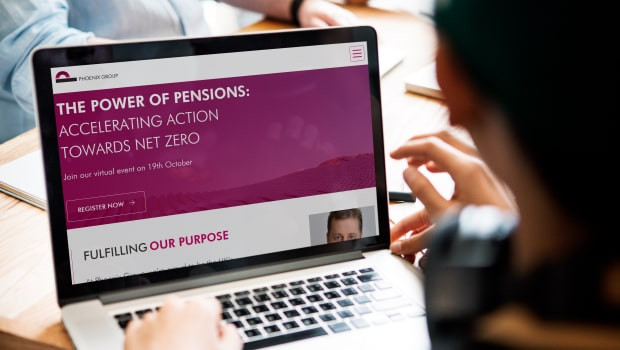 Bank of Cyprus disclosed a series of purchases made by a non-executive board member on Wednesday, worth almost £0.4m.
The company said director Constantine 'Dinos' Iordanou bought 500,000 shares across five transactions on Tuesday, at an average price of 75p.
That valued the purchases at a total of £375,000, with the transactions being made on the eve of the company releasing its annual financial report.
On the selling side of things, Phoenix Group reported a sale worth over £0.3m, made to cover its chief executive's tax bill after the exercise of awards.
The FTSE 100 firm said Andy Briggs exercised nil-cost options over 99,981 shares, and subsequently sold 47,227 of them at 645.35p.
That netted the CEO £304,777.93 to cover his tax obligations and keep up his National Insurance record.
Top Director Buys
Bank Of Cyprus Holdings Public Limited Company (cdi) (BOCH)
Director name: Iordanou,Constantine
Amount purchased: 500,000 @ 75.00p
Value: £375,000.00

Flowtech Fluidpower (FLO)
Director name: Brooke,James
Amount purchased: 80,000 @ 129.65p
Value: £103,720.00

Polar Capital Holdings (POLR)
Director name: Ross ,Andrew
Amount purchased: 15,000 @ 590.50p
Value: £88,575.00

Bmo Private Equity Trust (BPET)
Director name: Conrad ,Swantje
Amount purchased: 14,600 @ 466.00p
Value: £68,036.00

Eco Animal Health Group (EAH)
Director name: Wilks,Christopher
Amount purchased: 35,000 @ 160.00p
Value: £56,000.00

Activeops (AOM)
Director name: Finnan,Sean Francis Paul
Amount purchased: 41,458 @ 96.00p
Value: £39,799.68

Impax Asset Management Group (IPX)
Director name: Simm,Ian
Amount purchased: 1,300 @ 977.30p
Value: £12,704.90

Impax Asset Management Group (IPX)
Director name: Simm,Ian
Amount purchased: 1,300 @ 969.30p
Value: £12,600.90

Rio Tinto (RIO)
Director name: Wyatt,Ben
Amount purchased: 200 @ $116.76
Value: $12,359.88

Sunrise Resources (SRES)
Director name: Cheetham,Patrick
Amount purchased: 6,500,000 @ 0.12p
Value: £7,735.00

Serinus Energy Npv (SENX)
Director name: Auld,Jeffrey
Amount purchased: 402,000 @ 1.72p
Value: £6,930.48

Fireangel Safety Technology Group (FA.)
Director name: Whitworth,Graham Reginald Alexander
Amount purchased: 49,165 @ 12.78p
Value: £6,283.29

Fireangel Safety Technology Group (FA.)
Director name: Whitworth,Graham Reginald Alexander
Amount purchased: 49,165 @ 12.78p
Value: £6,283.29

Biome Technologies (BIOM)
Director name: Smith,Robert (Rob)
Amount purchased: 2,568 @ 194.70p
Value: £4,999.90

Primorus Investments (PRIM)
Director name: Clark,Hedley
Amount purchased: 122,005 @ 4.09p
Value: £4,990.00

Primorus Investments (PRIM)
Director name: Clark,Hedley
Amount purchased: 119,952 @ 4.16p
Value: £4,990.00

Primorus Investments (PRIM)
Director name: Clark,Hedley
Amount purchased: 119,521 @ 4.18p
Value: £4,990.00

Primorus Investments (PRIM)
Director name: Clark,Hedley
Amount purchased: 116,921 @ 4.18p
Value: £4,887.30

Sunrise Resources (SRES)
Director name: Cheetham,Patrick
Amount purchased: 2,000,000 @ 0.12p
Value: £2,400.00

Triple Point Social Housing Reit (SOHO)
Director name: Coward,Peter
Amount purchased: 720 @ 95.00p
Value: £683.99

Uls Technology (ULS)
Director name: Scott,Oliver Rupert Andrew
Amount purchased: 4,000 @ 0.73p
Value: £29.16


Top Director Sells
Drax Group (DRX)
Director name: Gardiner,Will
Amount sold: 104,429 @ 770.57p
Value: £804,699.78

Drax Group (DRX)
Director name: Skelton ,Andy
Amount sold: 69,947 @ 770.57p
Value: £538,991.43

St James's Place (STJ)
Director name: Croft,Andrew
Amount sold: 24,806 @ 1,452.67p
Value: £360,349.51

Phoenix Group Holdings (PHNX)
Director name: Briggs,Andrew
Amount sold: 47,227 @ 645.35p
Value: £304,777.93

St James's Place (STJ)
Director name: Gascoigne,Ian
Amount sold: 17,936 @ 1,452.67p
Value: £260,551.03

Frontier Developments (FDEV)
Director name: Walsh,David John
Amount sold: 16,453 @ 1,264.00p
Value: £207,965.93

Drax Group (DRX)
Director name: Gardiner,Will
Amount sold: 21,282 @ 770.57p
Value: £163,992.96

Treatt (TET)
Director name: Hope,Richard Andrew
Amount sold: 13,774 @ 1,105.10p
Value: £152,216.47

St James's Place (STJ)
Director name: Gentle,Craig
Amount sold: 8,458 @ 1,452.67p
Value: £122,866.89

Somero Enterprises Inc. (di) (SOM)
Director name: Hohmann ,Howard
Amount sold: 17,500 @ 493.07p
Value: £86,287.25

Bmo Private Equity Trust (BPET)
Director name: Conrad ,Swantje
Amount sold: 14,600 @ 472.00p
Value: £68,912.00

Treatt (TET)
Director name: Hope,Richard Andrew
Amount sold: 5,983 @ 1,095.00p
Value: £65,513.85

Somero Enterprises Inc. (di) (SOM)
Director name: Hohmann ,Howard
Amount sold: 12,500 @ 486.00p
Value: £60,750.00

Impax Asset Management Group (IPX)
Director name: Simm,Ian
Amount sold: 1,300 @ 975.00p
Value: £12,675.00

Impax Asset Management Group (IPX)
Director name: Simm,Ian
Amount sold: 1,300 @ 967.00p
Value: £12,571.00

British Land Company (BLND)
Director name: Mistry,Bhavesh
Amount sold: 1,893 @ 534.85p
Value: £10,124.71