Director dealings: Bank of Cyprus chairman ups stake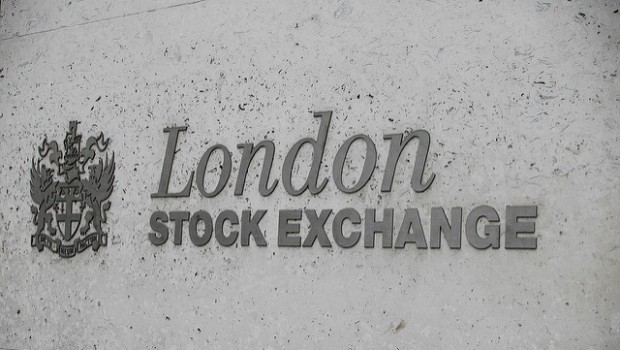 Bank Of Cyprus revealed on Friday that chairman Efstratios-Georgios Arapoglou had purchased 10,500 ordinary shares in the firm.
Arapoglou, the former chairman and CEO of the National Bank of Greece, acquired the shares the day before at an average price of 173.71p, for a total value of £19,820.90.
Bank of Cyprus reached an agreement for the sale of a portfolio of loans with a gross book value of €2.8bn in the second half of 2018, secured by real estate collateral.
The London-listed company said the portfolio would be transferred to a licensed Cypriot credit acquiring company by Bank of Cyprus.
As of 1630 BST, Bank of Cyprus shares had picked up 2.66% to €1.78 each.
Top Director Buys
Touchstone Exploration Inc Npv (di) (TXP)
Director name: Valentine,Thomas
Amount purchased: 71,429 @ 28.00p
Value: £20,000.12

Bank Of Cyprus Holdings Public Limited Company (BOCH)
Director name: Arapoglou,Efstratios-Georgios (Takis)
Amount purchased: 10,500 @ 173.71p
Value: £19,820.90

Touchstone Exploration Inc Npv (di) (TXP)
Director name: Wright,John D.
Amount purchased: 71,429 @ $0.28
Value: $16,310.66

Touchstone Exploration Inc Npv (di) (TXP)
Director name: Smith,Stanley
Amount purchased: 71,429 @ $0.28
Value: $16,310.66

Touchstone Exploration Inc Npv (di) (TXP)
Director name: Vredenburg,Harrie
Amount purchased: 71,429 @ $0.28
Value: $16,310.66

Touchstone Exploration Inc Npv (di) (TXP)
Director name: Nicol,Peter William
Amount purchased: 71,429 @ $0.28
Value: $16,310.66

Touchstone Exploration Inc Npv (di) (TXP)
Director name: McKinnon,Kenneth R.
Amount purchased: 71,429 @ $0.28
Value: $16,310.66

Touchstone Exploration Inc Npv (di) (TXP)
Director name: Baay,Paul R.
Amount purchased: 13,839 @ 28.00p
Value: £3,874.92

Touchstone Exploration Inc Npv (di) (TXP)
Director name: Shipka,James
Amount purchased: 10,714 @ $0.28
Value: $2,446.52

Touchstone Exploration Inc Npv (di) (TXP)
Director name: Budau,Scott
Amount purchased: 5,357 @ $0.28
Value: $1,223.26

Capita (CPI)
Director name: Lewis,Jonathan (Jon)
Amount purchased: 156 @ 111.00p
Value: £173.16

Capita (CPI)
Director name: Murphy,Joseph
Amount purchased: 102 @ 111.00p
Value: £113.22


Top Director Sells