Director dealings: Aveva director snaps up shares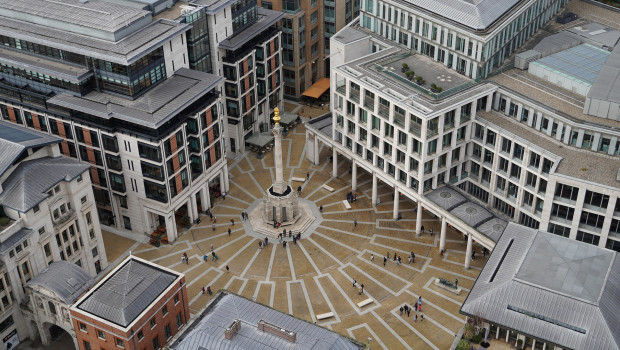 Aveva Group revealed on Monday that non-executive director Peter Herweck had acquired 2,500 ordinary shares in the FTSE 100-listed engineering and industrial software company.
Herweck, who was appointed to Aveva's board back in March 2018, purchased the shares on Friday at an average price of 3,531.90p each, for a total value of £88,297.50.
Aveva updated the market on its trading for the 10-months ended 31 January on 20 February, reporting "high" single-digit organic constant currency revenue growth in the first 10 months of the financial year.
The group said that was supported by "strong" orders in its rental and subscription division, for both on-premise and cloud solutions, partly offset by "significantly lower" initial and perpetual licences and services, as it had planned.
As of 1645 BST, Aveva shares were down 2.06% at 3,428p.
Top Director Buys
3i Group (III)
Director name: Borrows,Simon
Amount purchased: 100,000 @ 771.34p
Value: £771,340.61

Ninety One (N91)
Director name: Toit,Hendrik du
Amount purchased: 345,694 @ 161.40p
Value: £557,950.10

Ninety One (N91)
Director name: McFarland,Kim Mary
Amount purchased: 345,694 @ 161.40p
Value: £557,950.10

3i Group (III)
Director name: Wilson,Julia
Amount purchased: 31,900 @ 769.96p
Value: £245,617.25

Genel Energy (GENL)
Director name: Bilgin,Tolga
Amount purchased: 156,981 @ 89.88p
Value: £141,094.37

Synthomer (SYNT)
Director name: Hian,Dato' Lee Hau
Amount purchased: 44,000 @ 224.70p
Value: £98,868.00

Aveva Group (AVV)
Director name: Herweck,Peter
Amount purchased: 2,500 @ 3,531.90p
Value: £88,297.50

Genel Energy (GENL)
Director name: Bilgin,Tolga
Amount purchased: 70,761 @ 100.89p
Value: £71,387.66

Cvs Group (CVSG)
Director name: Connell,Richard A
Amount purchased: 6,500 @ 770.00p
Value: £50,050.00

Cvs Group (CVSG)
Director name: Connell,Richard A
Amount purchased: 6,500 @ 770.00p
Value: £50,050.00

Lindsell Train Inv Trust (LTI)
Director name: Lindsell,Michael
Amount purchased: 40 @ 83,000.00p
Value: £33,200.00

Lindsell Train Inv Trust (LTI)
Director name: Lindsell,Michael
Amount purchased: 40 @ 83,000.00p
Value: £33,200.00

Hansa Investment Company Limited (di) (HAN)
Director name: Salomon,William
Amount purchased: 25,000 @ 129.50p
Value: £32,375.00

Lindsell Train Inv Trust (LTI)
Director name: Hughes,Richard
Amount purchased: 25 @ 102,550.00p
Value: £25,637.50

Anglo American (AAL)
Director name: Rutherford ,Jim
Amount purchased: 1,686 @ 1,350.80p
Value: £22,774.49

Cranswick (CWK)
Director name: Brisby ,Jim
Amount purchased: 510 @ 3,868.00p
Value: £19,726.80

Bellway (BWY)
Director name: Jagger,Denise
Amount purchased: 986 @ 1,993.23p
Value: £19,653.25

Odyssean Investment Trust (OIT)
Director name: Tufnell ,Jane
Amount purchased: 20,000 @ 77.25p
Value: £15,450.00

Anglo American (AAL)
Director name: Chambers,Stuart J
Amount purchased: 1,012 @ 1,350.80p
Value: £13,670.10

Altitude Group (ALT)
Director name: Hallett,Peter
Amount purchased: 50,000 @ 21.88p
Value: £10,937.50

Alliance Trust (ATST)
Director name: Dobie,Clare
Amount purchased: 1,506 @ 637.00p
Value: £9,593.22

Lindsell Train Inv Trust (LTI)
Director name: Lindsell,Michael
Amount purchased: 10 @ 78,956.00p
Value: £7,895.60

Bmo Global Smaller Companies (BGSC)
Director name: Bannerman,Nicholas
Amount purchased: 7,000 @ 87.88p
Value: £6,151.60

Aviva (AV.)
Director name: Garcia,Belen Romana
Amount purchased: 2,268 @ 268.50p
Value: £6,089.58

Bellway (BWY)
Director name: Jagger,Denise
Amount purchased: 226 @ 2,171.00p
Value: £4,906.46

Anglo American (AAL)
Director name: Ramatlapeng,Mphu
Amount purchased: 267 @ 1,350.80p
Value: £3,606.64

Wood Group (john) (WG.)
Director name: Ferguson,Jacqui
Amount purchased: 1,499 @ 168.00p
Value: £2,518.32

Vianet Group (VNET)
Director name: Williams ,Chris
Amount purchased: 2,000 @ 64.20p
Value: £1,284.00

Vianet Group (VNET)
Director name: Coplin,Dave
Amount purchased: 1,500 @ 64.00p
Value: £960.00


Top Director Sells
Cranswick (CWK)
Director name: Davey,Martin T P
Amount sold: 36,047 @ 3,530.53p
Value: £1,272,650.21

Cranswick (CWK)
Director name: Davey,Martin T P
Amount sold: 34,085 @ 3,530.53p
Value: £1,203,381.21

Cranswick (CWK)
Director name: Bottomley,Mark
Amount sold: 725 @ 3,726.00p
Value: £27,013.50

Cranswick (CWK)
Director name: Bottomley,Mark
Amount sold: 725 @ 3,726.00p
Value: £27,013.50

Cranswick (CWK)
Director name: Brisby ,Jim
Amount sold: 510 @ 3,868.00p
Value: £19,726.80

Cranswick (CWK)
Director name: Couch,Adam
Amount sold: 470 @ 3,726.00p
Value: £17,512.20

Cranswick (CWK)
Director name: Couch,Adam
Amount sold: 455 @ 3,726.00p
Value: £16,953.30