Director dealings: Audioboom director raises stake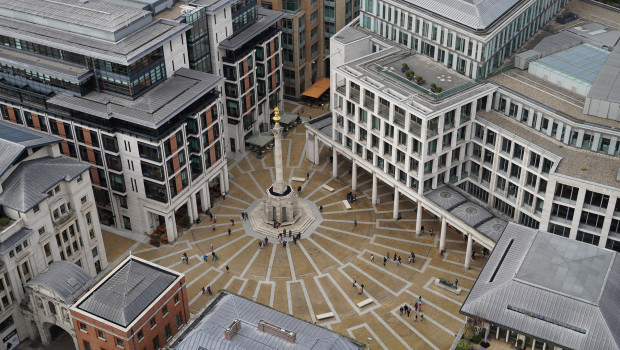 Audioboom revealed on Tuesday that non-executive director Nicholas Candy had acquired 10,000 ordinary shares in the AIM-listed podcasting company.
Smith, who joined the board in August 2016, purchased the shares on Monday at an average price of 998.75p each, for a total value of £99,875.
Following the purchase, Candy holds a direct and indirect interest in a total of 2.27m ordinary shares, which equates to roughly 14.5% of the company's total issued ordinary share capital.
As of 1630 GMT, Audioboom shares were up 3.20% at 1,032.0p.
Top Director Buys
Amryt Pharma (AMYT)
Director name: Stafford,Ray
Amount purchased: 250,000 @ $1.88
Value: $387,564.94

Audioboom Group (BOOM)
Director name: Smith,Steven
Amount purchased: 10,000 @ 998.75p
Value: £99,875.00

Mondi (MNDI)
Director name: Powell,Mike
Amount purchased: 5,626 @ 1,764.00p
Value: £99,242.64

Greencoat Uk Wind (UKW)
Director name: Riches,Lucinda
Amount purchased: 50,000 @ 132.00p
Value: £66,000.00

Eco Animal Health Group (EAH)
Director name: Loomes,Marc Denham
Amount purchased: 33,244 @ 150.40p
Value: £49,998.97

Manolete Partners (MANO)
Director name: Hurley,Leigh of
Amount purchased: 19,000 @ 259.00p
Value: £49,210.00

Thruvision Group (THRU)
Director name: Amos,Richard
Amount purchased: 250,000 @ 19.25p
Value: £48,125.00

Greencoat Uk Wind (UKW)
Director name: Giblin,Caoimhe
Amount purchased: 20,000 @ 132.00p
Value: £26,400.00

Eco Animal Health Group (EAH)
Director name: Wilks,Christopher
Amount purchased: 16,595 @ 150.64p
Value: £24,998.71

Asiamet Resources Limited (di) (ARS)
Director name: Heaton,Dominic
Amount purchased: 900,000 @ 2.44p
Value: £21,960.00

Diploma (DPLM)
Director name: Finch,Dean K
Amount purchased: 640 @ 3,130.95p
Value: £20,038.08

Greencoat Uk Wind (UKW)
Director name: Jemmett-Page,Shonaid
Amount purchased: 15,152 @ 132.00p
Value: £20,000.64

Transense Technologies (TRT)
Director name: Rogers,Nigel
Amount purchased: 15,000 @ 88.25p
Value: £13,237.50

Drumz (DRUM)
Director name: Bennett,Simon
Amount purchased: 2,000,000 @ 0.60p
Value: £12,000.00

Drumz (DRUM)
Director name: Wakefield,John
Amount purchased: 1,666,667 @ 0.60p
Value: £10,000.00

Drumz (DRUM)
Director name: Forrest,Angus
Amount purchased: 1,666,667 @ 0.60p
Value: £10,000.00

Drumz (DRUM)
Director name: Malde,Nishith Motilal Meghji
Amount purchased: 1,666,667 @ 0.60p
Value: £10,000.00

Persimmon (PSN)
Director name: Khoury-Haq,Shirine
Amount purchased: 355 @ 2,795.00p
Value: £9,922.25

Rotala (ROL)
Director name: Dunn,Robert
Amount purchased: 25,000 @ 29.75p
Value: £7,437.50

Greencoat Uk Wind (UKW)
Director name: McAdam,Martin
Amount purchased: 5,000 @ 132.00p
Value: £6,600.00

Conduit Holdings Limited Com Shs (di) (CRE)
Director name: Sandor,Richard L
Amount purchased: 600 @ 427.00p
Value: £2,562.00

Conduit Holdings Limited Com Shs (di) (CRE)
Director name: Sandor,Richard L
Amount purchased: 500 @ 413.00p
Value: £2,065.00

Mortgage Advice Bureau (holdings) (MAB1)
Director name: Imlach,Nathan James McLean
Amount purchased: 123 @ 1,300.00p
Value: £1,599.00

Pembroke Vct B (PEMB)
Director name: Stokes,Mark
Amount purchased: 414 @ 121.20p
Value: £501.77


Top Director Sells
Keystone Law Group (KEYS)
Director name: Philips,Simon Robert
Amount sold: 250,000 @ 800.00p
Value: £2,000,000.00