Director dealings: Audioboom chairman ups stake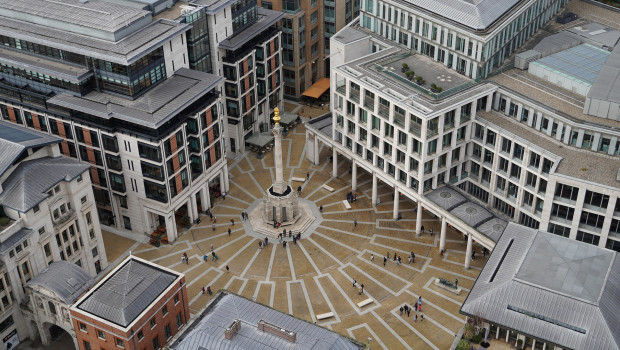 Audioboom revealed on Friday that chairman Michael Tobin had acquired 5,000 ordinary shares in the AIM-listed podcasting company.
Tobin, who took over as chairman in August 2018, purchased the shares on Thursday at an average price of 196.0p each, for a total value of £9,800.
Following the purchase, Tobin holds 190,476 ordinary shares in the firm, representing approximately 1.36% of its issued share capital.
Audioboom called off its sale process on Wednesday as losses narrowed year-on-year and revenues improved in the third quarter of 2020.
The company said it had called off the formal sale process after experiencing "very encouraging growth", with revenues up 15% in the three months ended 30 September at $6.5m and its quarterly adjusted underlying loss narrowed by 59% to $400,000.
As of 1630 BST, Audioboom shares were down 8.97% at 177.50p.
Top Director Buys
Audioboom Group (BOOM)
Director name: Tobin,Michael
Amount purchased: 5,000 @ 196.00p
Value: £9,800.00

Wood Group (john) (WG.)
Director name: Watson,Robin
Amount purchased: 3,220 @ 203.70p
Value: £6,559.14

Silence Therapeutics (SLN)
Director name: Gray,Alistair
Amount purchased: 1,258 @ 396.86p
Value: £4,992.50

Wood Group (john) (WG.)
Director name: Kemp,David
Amount purchased: 2,039 @ 203.70p
Value: £4,153.44

Anglo American (AAL)
Director name: Pearce,Stephen
Amount purchased: 8 @ 1,964.00p
Value: £157.12

Anglo American (AAL)
Director name: O'Neill ,Tony
Amount purchased: 8 @ 1,964.00p
Value: £157.12

Anglo American (AAL)
Director name: Cutifani,Mark
Amount purchased: 8 @ 1,964.00p
Value: £157.12

Balfour Beatty (BBY)
Director name: Quinn,Leo
Amount purchased: 66 @ 227.00p
Value: £149.82

Royal Mail (RMG)
Director name: Simpson,Stuart
Amount purchased: 42 @ 235.67p
Value: £98.98


Top Director Sells