Director dealings: Audioboom chair, Tyman non-exec make purchases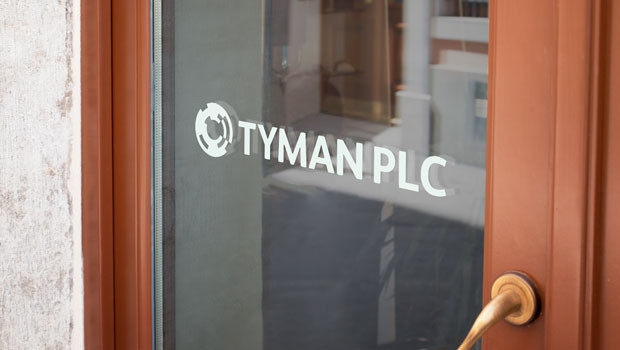 Podcast producer and distributor Audioboom Group was on the list of buys on Tuesday, after its chairman spent almost £40k on shares.
The company said non-executive chair Michael Tobin purchased 2,917 shares on Monday for 1,344p each, spending a total of £39,204.48.
Following the transaction, it said Tobin held 696,588 of its shares, representing 4.3% of its issued capital.
The transaction came a day before the firm issued a trading update on Tuesday, describing strong recent performance, in response to a slide in its share price over the last month.
Elsewhere, Tyman disclosed a share purchase worth just under £20k, made by one of its non-executive directors on Monday.
The firm said Pamela Bingham bought 7,250 shares at a price of 274.3p each, spending a total of £19,886.75.
Top Director Buys
Bank Of Georgia Group (BGEO)
Director name: Breach,Alasdair (Al)
Amount purchased: 33,804 @ 1,328.00p
Value: £448,917.11

The Schiehallion Fund Limited Npv C Shs Npv (MNTC)
Director name: Chiswell,David J
Amount purchased: 410,000 @ $0.95
Value: $388,680.01

Bank Of Georgia Group (BGEO)
Director name: Breach,Alasdair (Al)
Amount purchased: 25,739 @ 1,402.00p
Value: £360,860.79

Tbc Bank Group (TBCG)
Director name: Berggren,Arne
Amount purchased: 4,500 @ 1,321.00p
Value: £59,445.00

Audioboom Group (BOOM)
Director name: Tobin,Michael
Amount purchased: 2,917 @ 1,344.00p
Value: £39,204.48

Tyman (TYMN)
Director name: Bingham,Pamela
Amount purchased: 7,250 @ 274.30p
Value: £19,886.75

Equals Group (EQLS)
Director name: Herbert,Sian
Amount purchased: 23,000 @ 85.97p
Value: £19,773.10

Sylvania Platinum Ltd (di) (SLP)
Director name: Scott,Simon
Amount purchased: 20,000 @ 89.50p
Value: £17,900.00

Rambler Metals & Mining (RMM)
Director name: Bradbury ,Toby
Amount purchased: 50,000 @ 23.50p
Value: £11,750.00

Pittards (PTD)
Director name: Hankey,Reg H
Amount purchased: 15,000 @ 54.50p
Value: £8,175.00

Abrdn Private Equity Opportunities Trust (APEO)
Director name: Stillhart,Yvonne
Amount purchased: 1,531 @ 456.00p
Value: £6,981.36

Tortilla Mexican Grill (MEX)
Director name: Naylor,Andy
Amount purchased: 3,717 @ 134.50p
Value: £4,999.37

Abrdn Private Equity Opportunities Trust (APEO)
Director name: Stillhart,Yvonne
Amount purchased: 975 @ 455.00p
Value: £4,436.25

Abrdn Private Equity Opportunities Trust (APEO)
Director name: Stillhart,Yvonne
Amount purchased: 827 @ 458.00p
Value: £3,787.66

Abrdn Private Equity Opportunities Trust (APEO)
Director name: Stillhart,Yvonne
Amount purchased: 656 @ 457.00p
Value: £2,997.92

Pittards (PTD)
Director name: Hankey,Reg H
Amount purchased: 5,000 @ 54.75p
Value: £2,737.50

Paypoint (PAY)
Director name: Wiles ,Nick
Amount purchased: 22 @ 580.50p
Value: £127.71

Paypoint (PAY)
Director name: Dale,Alan
Amount purchased: 22 @ 580.50p
Value: £127.71

Abrdn Private Equity Opportunities Trust (APEO)
Director name: Stillhart,Yvonne
Amount purchased: 11 @ 454.00p
Value: £49.94