Director dealings: AstraZeneca director makes share purchase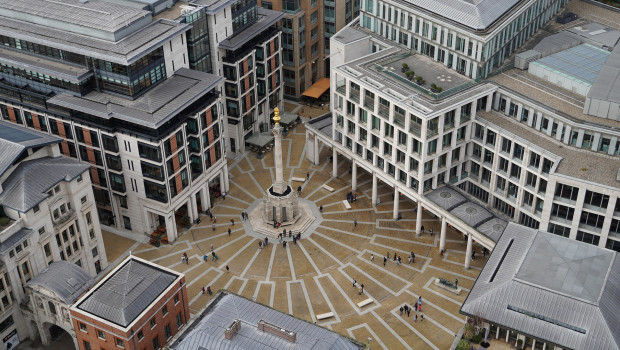 AstraZeneca revealed on Wednesday that non-executive director Michel Demare had acquired 700 ordinary shares in the FTSE 100-listed pharmaceutical giant.
Demare, who was appointed to AstraZeneca's board in August 2019, purchased the shares on Monday at an average price of 7,313p each, for a total value of £51,191.
Last week, AstraZeneca's reported that annual profit had fallen 14% as rising costs and higher asset writedowns offset sales increases.
As of 1650 GMT, AstraZeneca shares were up 1.38% at 7,621p.
Top Director Buys
Toople (TOOP)
Director name: Horsman,Richard
Amount purchased: 41,666,680 @ 0.95p
Value: £396,250.14

Plus500 Ltd (di) (PLUS)
Director name: Even-Chen,Elad
Amount purchased: 11,000 @ 830.93p
Value: £91,402.41

Plus500 Ltd (di) (PLUS)
Director name: Elimelech,Asaf
Amount purchased: 11,000 @ 828.00p
Value: £91,080.00

Bigdish Npv (DISH)
Director name: Bishop,Aidan
Amount purchased: 2,000,000 @ 3.60p
Value: £72,000.00

Astrazeneca (AZN)
Director name: Demare,Michel
Amount purchased: 700 @ 7,313.00p
Value: £51,191.00

C&c Group (CCR)
Director name: Finnan,Emer
Amount purchased: 2,600 @ 380.70p
Value: £9,898.20

Bigdish Npv (DISH)
Director name: Perrée,Simon
Amount purchased: 270,000 @ 3.40p
Value: £9,180.00

Pressure Technologies (PRES)
Director name: Gardner,Roy A
Amount purchased: 5,000 @ 132.00p
Value: £6,600.00

Wetherspoon (j.d.) (JDW)
Director name: Cacioppo,Su
Amount purchased: 10 @ 1,528.52p
Value: £152.85

Wetherspoon (j.d.) (JDW)
Director name: Whitley ,Ben
Amount purchased: 10 @ 1,528.52p
Value: £152.85

Wetherspoon (j.d.) (JDW)
Director name: Hutson,John
Amount purchased: 10 @ 1,528.52p
Value: £152.85

Kier Group (KIE)
Director name: Raven ,Hugh
Amount purchased: 102 @ 147.00p
Value: £149.94


Top Director Sells
Relx Plc (REL)
Director name: Luff,N L
Amount sold: 40,244 @ 2,059.56p
Value: £828,849.33

Relx Plc (REL)
Director name: Engstrom,Erik
Amount sold: 32,368 @ 2,072.50p
Value: £670,826.81

Toople (TOOP)
Director name: Horsman,Richard
Amount sold: 41,666,680 @ 0.95p
Value: £395,833.45

Relx Plc (REL)
Director name: Luff,N L
Amount sold: 16,098 @ 24.90
Value: 351,050.91

Relx Plc (REL)
Director name: Luff,N L
Amount sold: 13,060 @ 2,472.27p
Value: £322,878.02

Relx Plc (REL)
Director name: Luff,N L
Amount sold: 15,248 @ 2,072.50p
Value: £316,014.81

K3 Capital Group (K3C)
Director name: Ford,Anthony John
Amount sold: 100,000 @ 252.24p
Value: £252,240.99

Relx Plc (REL)
Director name: Luff,N L
Amount sold: 10,090 @ 24.90
Value: 220,033.77

Relx Plc (REL)
Director name: Luff,N L
Amount sold: 9,557 @ 2,072.50p
Value: £198,068.83

Relx Plc (REL)
Director name: Luff,N L
Amount sold: 3,083 @ 2,472.27p
Value: £76,219.98