Director dealings: Aston Martin Lagonda director picks up some shares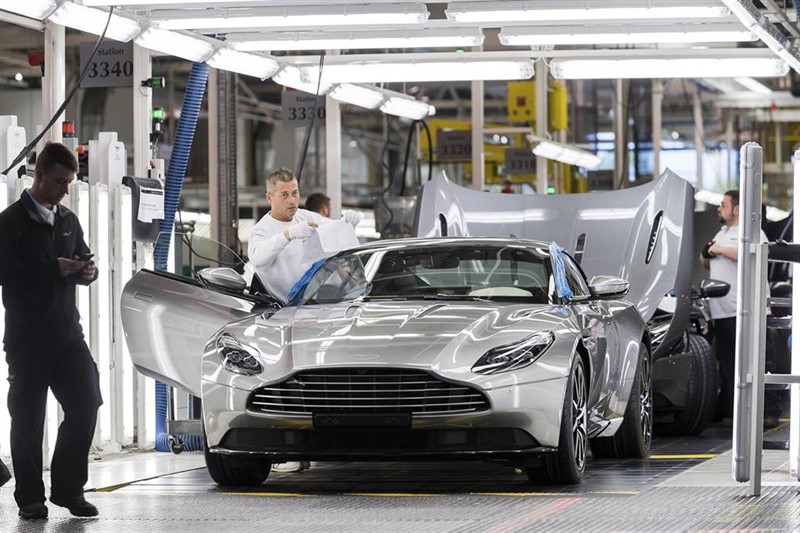 Aston Martin Lagonda non-executive director, Robin Freestone, picked up some shares in the carmaker as they were trading near their level from just before the start of the Covid-19 pandemic.
Freestone, who had held executive finance roles at top companies, purchased 5,009 shares in the carmaker's stock at 1,931.0p apiece for a total transaction amount of £96,723.79.
Roughly five weeks before, Aston Martin reported a narrower first-quarter loss as revenues surged and backed its full-year guidance.
Top Director Buys
Aston Martin Lagonda Global Holdings (AML)
Director name: Freestone,Robin
Amount purchased: 5,009 @ 1,931.00p
Value: £96,723.79

Gb Group (GBG)
Director name: Mathew,David
Amount purchased: 7,656 @ 886.50p
Value: £67,870.44

Franchise Brands (FRAN)
Director name: Hemsley,Stephen
Amount purchased: 23,200 @ 147.00p
Value: £34,104.00

Alumasc Group (ALU)
Director name: Hooper,G Paul
Amount purchased: 13,178 @ 257.90p
Value: £33,986.06

F&c Investment Trust (FCIT)
Director name: Hollond,Beatrice
Amount purchased: 115 @ 858.65p
Value: £987.45

F&c Investment Trust (FCIT)
Director name: Hewitt,Jeffrey
Amount purchased: 57 @ 858.65p
Value: £489.43

Sthree (STEM)
Director name: Smith,Alex
Amount purchased: 47 @ 470.00p
Value: £220.90

Itm Power (ITM)
Director name: Smith,Rachel Louise
Amount purchased: 39 @ 382.00p
Value: £148.98

Itm Power (ITM)
Director name: Allen,Andy
Amount purchased: 39 @ 382.00p
Value: £148.98

Itm Power (ITM)
Director name: Cooley ,Graham
Amount purchased: 39 @ 382.00p
Value: £148.98

Itm Power (ITM)
Director name: Bourne,Simon
Amount purchased: 39 @ 382.00p
Value: £148.98

British Land Company (BLND)
Director name: Carter,Simon
Amount purchased: 29 @ 511.24p
Value: £148.26

British Land Company (BLND)
Director name: McKeown,Brona
Amount purchased: 29 @ 511.24p
Value: £148.26

F&c Investment Trust (FCIT)
Director name: Knapp,Edward
Amount purchased: 11 @ 858.65p
Value: £94.45


Top Director Sells
Alumasc Group (ALU)
Director name: Hooper,G Paul
Amount sold: 7,887 @ 253.75p
Value: £20,013.26